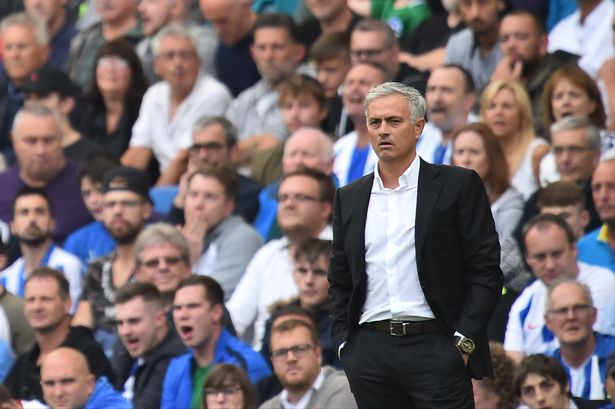 All is not well at Manchester United; it is just the end of week two of the new season but Manchester United are already three points behind Manchester City, Liverpool, Chelsea and Tottenham Hotspur who they host next Monday at Old Trafford. Four rivals for the title are ahead of them in the race for title and a top-four finish. Is it too early to start getting agitated?
What is really going on at Aon Training Complex? There are several questions that need answers. Prior to the start of the season, the Portuguese tactician moaned about his club's poor activity in the transfer market to forfeit his squad for a campaign where they were expected to challenge Manchester City effectively, go a step further in the FA Cup and regain their continental status in the Champions League. United board were unable to bring in new faces to the club apart from the three early summer signings. The former Inter Milan manager is used to getting what he wants from his club hierarchy because he is able to convince the club to make the investments that matter for him to be competitive. Why is Ed Woodward or Glazer family not acceding to his request? Has the board stopped believing in the Special One ability hence their decision not to back him in the transfer market?
Sunday's loss at Amex Stadium was Manchester united second consecutive defeat to Brighton having lost there in May. Last season's defeat may have been inconsequential as the title was wrapped up and second spot was secured but this one could be affect their chances this season in the long run and it is a pointer to Mourinho's earlier comment that Manchester United may struggle this season to make a top-four position if reinforcements did not come in. Reinforcements did not come in as he wished; could he be right? In the post-match conference, the Red Devils boss talked about mistakes being made and Brighton punishing them severely. He chose not to criticize his players publicly but some of them need to own up to their poor outing. Stand-in skipper Paul Pogba admitted "The attitude that we had was not like we wanted to beat them. They had more anger than us and that showed on the pitch," Pogba told Sky Sports. "I put myself first. My attitude wasn't right enough. We'll keep trying and keep pushing and obviously it's a lesson for us."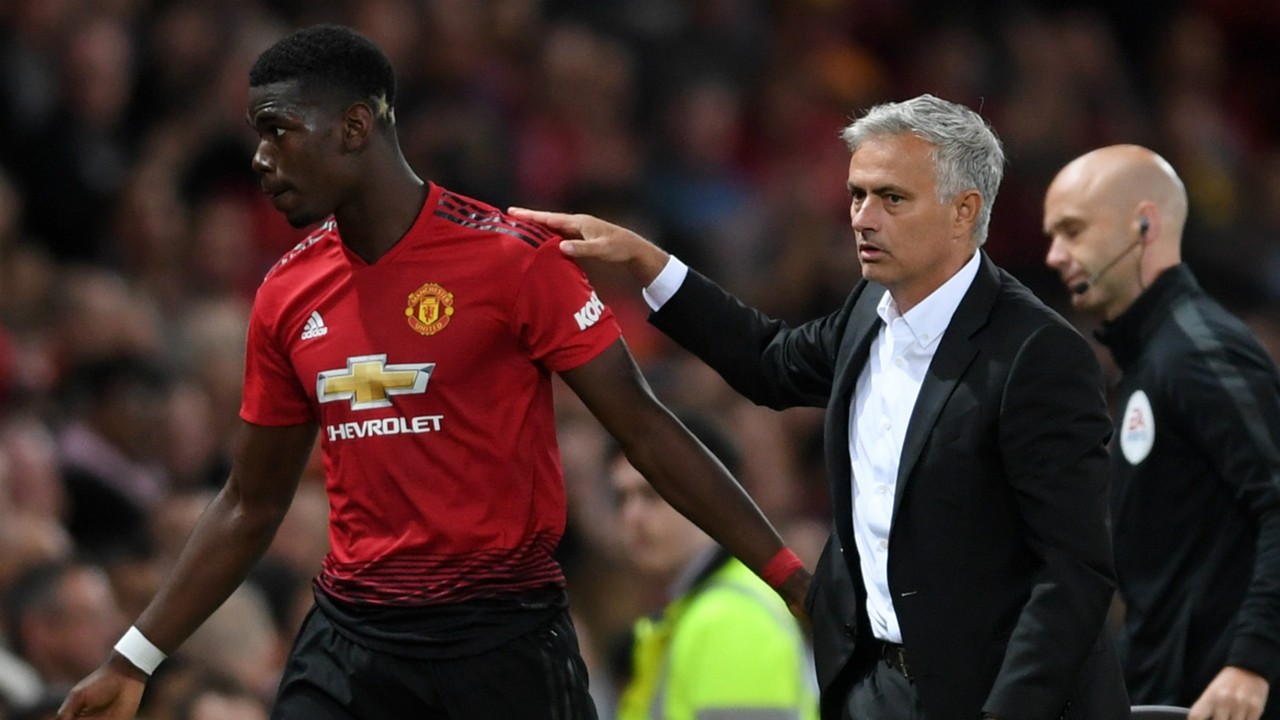 United's back four and holding midfielder had a game to forget at Brighton; this must be increasingly frustrating for a coach whose philosophy is built on a solid defence, the center back pairing of Victor Lindelof and Eric Bailly did not cover themselves in glory. Sadly these guys are acquisitions made by Mourinho and both of them are yet to fully impress since their arrival at the club. The other three available in this position, Phil Jones, Chris Smalling and Marcos Rojo are not anything better which leaves United with five center backs but no leader. Fred, Paul Pogba and Romelu Lukaku though the Belgian scored had subdued performances; these three players were all bought by Mourinho. Since he arrived in 2016, Mourinho has spent over a quarter of a billion pounds to improve the squad but these investments do not seem to be paying off at the moment. The team looks a shell of its potential and that might be one of the reasons the board isn't convinced to pump in more funds. On the other hand, could it be that the coach lost the dressing room? It isn't impossible to have such thoughts, in his third and final year at Real Madrid, Mourinho has several spat with many key players in what almost turned into a mutiny against him at the club before he left. During his second stint as Chelsea manager after 2015 title winning campaign, there was a dressing room breakdown with several senior players as well and that happened to be his third season in charge of the Blues before he was eventually fired. He is in his third season at Old Trafford and there is a feeling of deja-vu in the air.
Manchester United were poor against Brighton who gave an impeccable performance in their first home game of the season which was completely different in terms of application when you compare to their outing at Vicarage Road in the opening weekend. For United, their uninspiring to the start of the season did begin on Sunday, the victory over Leicester City at Old Trafford wasn't convincing. It is true some key players like Nemanja Matic and captain Antonio Valencia are out injured; Romelu Lukaku, Paul Pogba, Jessie Lingard, Ashley Young, Marcus Rashford all arrived late due to international commitment which has affected performance but rivals like Manchester City, Tottenham Hotspur, Chelsea are equally in same situation but their output on the pitch is better. This calls into question, the belief in the locker room and if the players are still buying into their manager's philosophy. Mourinho is a serial winner but he hasn't shown the nerve of steel and ability to be able to pull it all together when the pieces are falling. After the defeat, the club's board publicly backed their manager to quash any rumors in spite the subdued start to the season but Jose would be fully aware of the enormous challenge before him and his team this season. Time will tell if he still the man to turn the corner.
Manchester United next opponent in the Premier League is Tottenham Hotspur on Monday 27 August. Visit Babaijebu.ng for our mouthwatering offer on this big game at Old Trafford.