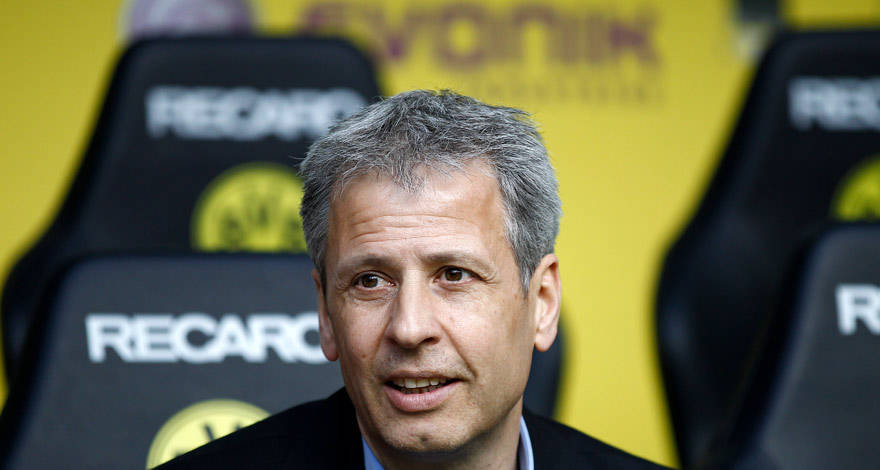 Since the success recorded under current Liverpool coach Jurgen Klopp, Borussia Dortmund have played second fiddle to Bayern Munich in Germany. It's not in doubt that the Bavarian club is the biggest in the land of the Nazi but every team that has challenged Bayern in recent time have been decimated and no team except Klopp's BVB has won the Bundesliga title back-to-back since year 2000 except for Almighty Bayern.
Dortmund have been chasing Bayern since they won the title in 2012 and what Bayern has done is to pick some of their best players and add to their galaxy. Mario Gotze, Robert Lewandowski and Matt Hummels are examples of the players who left Signal Iduna Park to Allianz Arena though Gotze has returned home.
The arrival of new coach Lucien Favre – the Swiss manager who has managed Hertha Berlin and Borussia Moenchengladbach before in the Bundesliga was hailed as a smart move by the club considering how 2017/18 season panned out under Peter Bosz and Peter Stoger. Favre wasted no time in getting down to business in the summer as he delved into the transfer market to improve his playing squad for the season. Marwin Hitz arrived from Augsburg to replace retired Roman Weindefeller and challenge his country man Roman Burki. Abdou Diallo was brought in to replace Sokratis who left for Arsenal. Achraf Hakimi arrived on a long term loan deal from Real Madrid and winter signing Manuel Akanji having a preseason with the club as he prepared for his first full season in Yellow and Black.
Thomas Delaney joined from Werder Bremen to provide balance and organization in Favre's midfield. Axel Witsel brings extra quality and experience to the midfield to help Mahmoud Dahoud and Julian Weigl. Paco Alcacer is on loan from Barcelona to help fill the central striker role since the departure of Aubameyang and Batshuayi.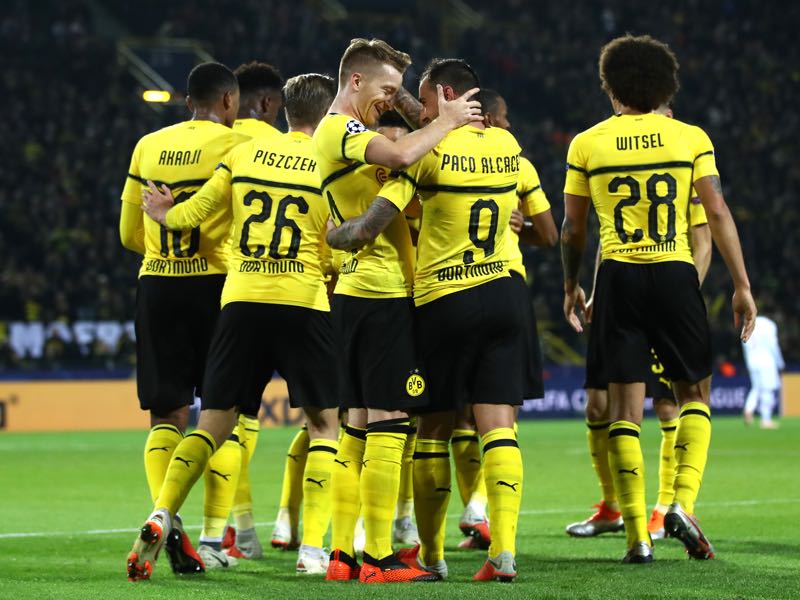 When he was appointed, Lucien Favre laid out his plans, he said "my wish is that we can play through our entire team, starting from the goalkeeper, finding intelligent ways to get to the goal. We want to play high up the pitch, and we have to be able to counter. A team that can't counter is not a great team".
BVB opened their campaign with a convincing 4-1 display at home against RB Leipzig in a game where the midfield trio of Delaney, Dahoud and Witsel shone like a million stars. It was followed up with a disappointing goalless draw at Hannover, a game which showed the team's ineffective attack. After the first international break in September, Eintracht Frankfurt were their first victim at Signal Iduna Park. The fine victory over Frankfurt was followed up with a labored one nil victory in the Champions League away at Club Brugge. The Yellow and Black were fortunate at Hoffeheim rescuing a point but the team had started to show the traits of a Favre's side – staying calm and being patience till they got their reward. The seven nil blow out of newly promoted Nurnberg and come from behind victory at Leverkusen with the host two nil up at half time in addition to the matured second half performance yesterday to take apart Monaco in the Champions League is a testament to the incredible job the Swiss manager has done in the black-and-yellow half of the Ruhr Valley four months after he was appointed.
This team is bold, exciting and young. Die Borussen are not the finished article just yet but there are obvious signs that the team is progressing in the right direction, an excitement that has caught Die Schwarzgelben supporters as they look into the future. Der Klassiker is still a month away but Dortmund are top of the log at this time and look to be in better shape than Bayern. This new path under Lucien Favre is clear.
Borussia Dortmund play Augsburg who caused a midweek upset at Bayern last week. Can they do the same at Signal Iduna Park this weekend when they travel to Dortmund? Visit our Sports shop Babaijebu.ng for best odds for this game.