After the first 15 days of the new season, we can surely tell…. It's going to be a very interesting season in the NBA. Already looks like the year where most cumulative points will be scored by all 30 teams.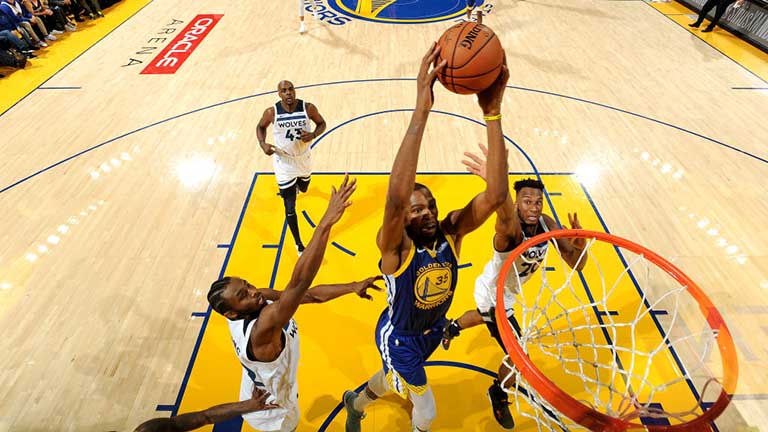 THE USUAL SUSPECTS;
The Golden State Warriors, Steph Curry, Kevin Durant and Headband Klay Thompson. GSW have started the season with an 8-1 winning record with breath-taking offensive basketball and some absurd unconsciousness from Steph Curry from 3 point range. With standout individual performances by Steph; (51 points vs. Washington Wizards (24/10/2018)15-24 FG, 11-16 3PT, 10-10 FT, 4 rebounds, 3 assists, 1 block in 32 minutes) Kevin Durant; (Warriors vs Knicks 26/10/2018 – 41 Pts, 5 Ast, 9 Reb) and Klay Thompson (52 points vs. Chicago Bulls (29/10/2018)18-29 FG, 14-24 3PT, 2-2 FT, 5 rebounds and 1 steal in 27 minutes) the rest of the NBA have been put on notice. The basketball has been fluid and the stars of the team have been clicking on top form while they take turns on who wants leads the assault on any giving night and note that all these are going on an DaMarcus Cousins hasn't even suited up and is expected back by December, this is a very scary team to play a seven game series against!!
THE CONTENDERS
The league has been blessed with a great aggregation of top class talent and that is reflected in the quality of challengers to the GSW three-peat chase. Out West, the projected contenders in Houston Rockets, Oklahoma City Thunder and Utah Jazz haven't lit the league on fire and the first two will form part of our early disasters. Others like Portland Trail Blazers, San Antonio Spurs and New Orleans Pelicans have started the season well with players like Damian Lillard, Demar DeRozan and Anthony Davis leading the lines. Out East, Milwaukee Bucks, Toronto Raptors and Boston Celtics have been making the loudest noise as expected of them. They have been doing this with Giannis Antetokounmpo, Kwahi Leonard and Jayson Tatum leading the line for those teams. It will be interesting to see how the season shapes up for these teams with the emergence of a couple of impressive teams highlighted in the next header.
THE EARLY IMPRESSERS
While it's still early days, some teams have definitely impressed in the short term of this league season. In the West, Denver Nuggets, Memphis Grizzles, Sacramento Kings and Los Angeles Clippers have impressed based on pre-season projections. They have been expressive and gritty while team oriented play has been the foundation these teams are building on. In the East, teams like Indiana Pacers, Detroit Pistons and Charlotte Hornets have been stirring things up with leading men like Victor Oladipo, Blake Griffin and Kemba Walker. It remains to be seen if these teams can keep the act up as its always a long and grueling NBA season and it will surely test any team's resolve however, the early days promise plenty for these impressers.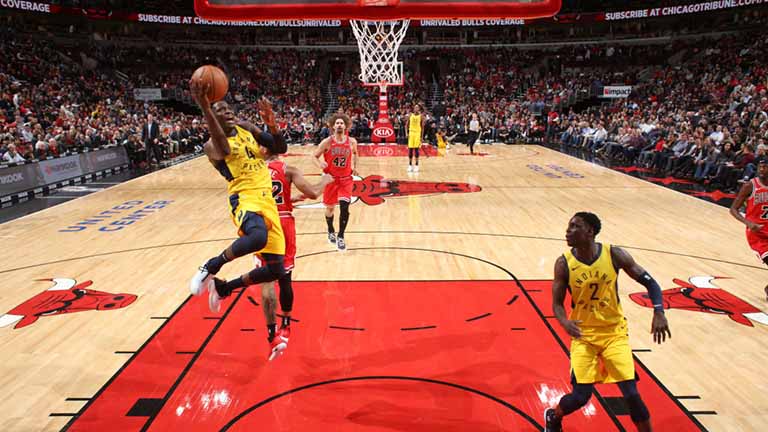 THE EARLY DISASTERS
It is very weird to mention these teams as disasters no matter how early it is in the season as the talent level on these teams made them the envy of most general managers and fan bases in the league. The Houston Rockets are the biggest culprits even though a lot of enthusiasts had predicted some struggles based on their loss of Luke Mbah Moute and Trevor Ariza especially on the defensive end. While Carmelo Anthony seems to have his offensive groove back with the team, they lack the defensive grit to compete properly in games. Their abysmal record has seen them lose to the Pelicans, Jazz, Clippers (Twice) and the Trailblazers which is a very disappointing start for last season's top seed in the NBA. Oklahoma City Thunder have started with an abysmal 2-4 record especially considering that they have matched up against teams like; Sacramento and LA Clippers. While Paul George and Denis Schroeder have had good individual starts to the season, their all-round team play has been less attractive. The return of 2017 regular season MVP; Russel Westbrook is expected to give them a jolt to their season. The Lakers weren't expected to come out rolling over their opponents by many but the presence of the best player in the league breeds a special type of expectation even for a fabled franchise like the purple and gold club. It has been an undulating season for the Lakers with too many close games being lost to seemingly better sides, there is a feeling that with a little bit more maturity they can have a winning record at the end of the season, so far they will still be judged albeit unfairly, by the presence of LeBron James on their roster. The Sixers and Wizards have been less than impressive in the eastern conference given the level of talent on both teams. While the sixers just look like they are taking their time to get through the gears, the wizards look like a team without identity and need to figure it out soon before their 1-6 record gets worse.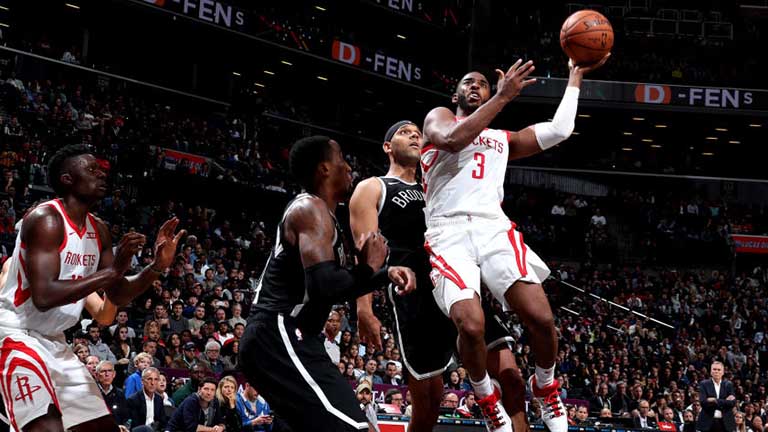 THE RENAISSANCE MEN
While their quality has never been in doubt the following players have shown that they can still bring significant contribution in this league. Blake Griffin has been a significant factor for the Pistons with a standout game being vs. Philadelphia 76ers with 50 points (23/10/2018) 20-30 FG, 5-10 3PT, 5-11 FT, 14 rebounds, 6 assists, 1 block in 44 minutes he definitely showed he can still be a leading star in the league.
Derrick Rose was the 2011 league MVP and has been struggling to get back to that level since 2012 due to a series of injuries and personal issues which makes it even more remarkable to see him playing at an elite level again and with a standout game against vs. Utah Jazz (31/10/18) with a stat line of 50pts on 19-31 FG, 4-7 3PT, 8-11 FT, 4 rebounds, 6 assists, 2 steals and 1 block in 41 minutes, he can definitely still be a significant contributor in the NBA
It's going to be a very wild ride this season, my advice? buckle up for the ride!!!