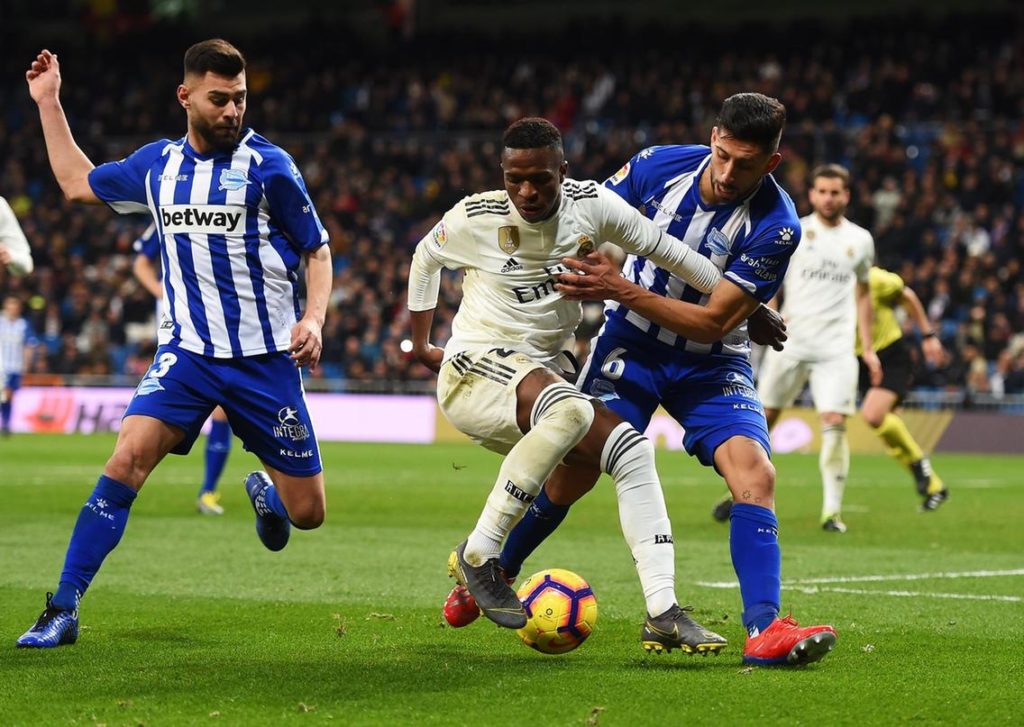 Believe it or not, 13th time European champions; a team with FIFA World Cup winners – Sergio Ramos, Toni Kroos and Raphael Varane; 2018 Ballon d'Or winner Luka Modric and several world class players including Gareth Bale, Marcelo, Casemiro and Isco has been relying on a teenager – Brazilian starlet Vinicius Jr. in the past month or so with Los Blancos finally picking up to the expected level for the season.  
The former Flamengo youngster did not stroll into the first team, signed by Florentino Perez has a star for the future and the lad had to bid his time and take advantage of the opportunities presented to him. Prior to the appointment of Santiago Solari in October, Vinicius hadn't started a single game for Real Madrid first team, former Real Madrid coach Julen Lopetegui opted for a little-by-little approach with the summer signing and forcing him to spend most of his time with Castilla, only picking up the odd first team minute here or there. Solari gave him his first start in his own debut game as the first team manager; a Copa del Rey game against UD Melilla where he showed flashes of his brilliance and dashing runs with and without the ball. The Brazilian wonder-kid had been show casing his talent in the lower division of Spanish football with the Castilla but doing same against top division sides is another thing.
Three months after making his first start, Vinicius Jr is fast becoming the darling of a demanding Bernabeu. The Brazilian made his ninth consecutive start on Sunday evening in the league victory over Alaves. He had another fine overall performance at the White House; scored a goal and played a pivotal role in the opening goal with his nutmeg pass to Sergio Reguilon whose cross led to the opening goal by Karim Benzema. Vinicius appears to possess maturity beyond his years, demonstrable for all to see in his performances. For a player who is such an exceptional dribbler, he is notably resistant to showboating, invariably making the right decision that improves the move for his team instead of risking a loss of possession in the pursuit of individual plaudits. He is showing required maturity to choose when to dribble and when not. Picking his pass either forward or backward if necessary, and showing a determination to resolve tricky situations in tight spaces to help his team: the Brazilian has been showing excellent all-round performances in the past month which is earning him special affection from Los Blancos fans and respect in the locker room. Is there room for improvement for the 18 year-old? Yes, he has to develop his game even further to be able to influence outcomes. End product is clearly an area where he has a lot of work to do; his shooting accuracy and finishing off moves by scoring or laying off assist more consistently.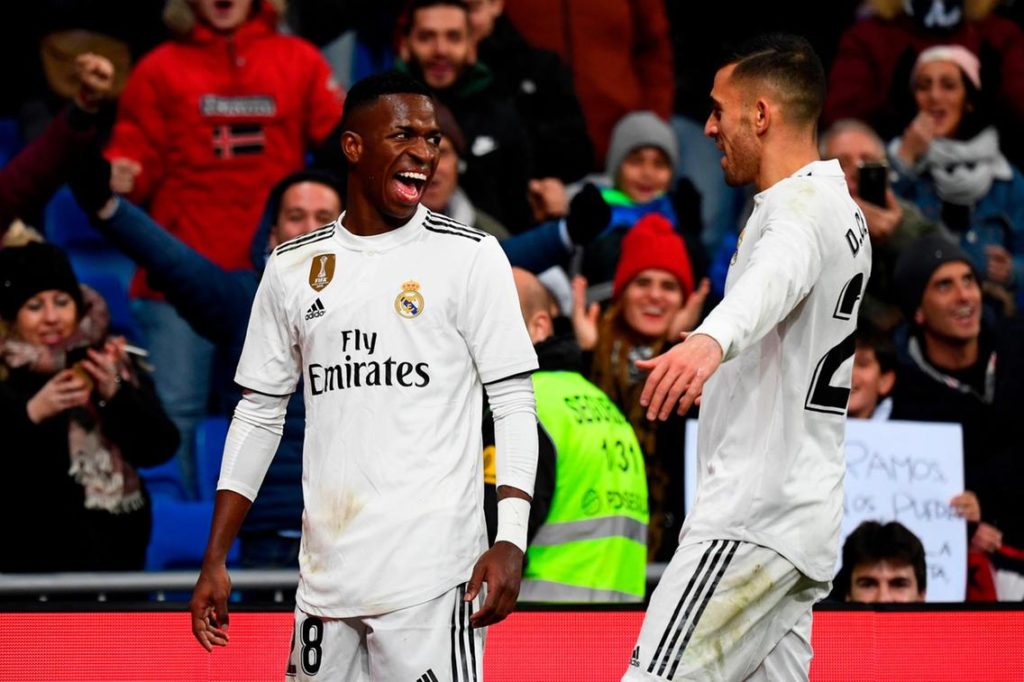 The amount of pressure on the shoulders of this teenager should not be understated. In a season that has ranged from dismal to average, in which Madrid fans have been desperately searching for someone to get excite them post-Cristiano Ronaldo, Vinicius Jr has quickly and unfairly became the cross-bearer expected to give the European Champions the jolt needed to awaken from their Lopetegui-era slumber. The forward will be aware of those expectations – he has to be. From playing for the Castilla in lower division to becoming a starter says much about the mentality of Brazilian youngster. The next challenge is his first clasico. "I'm not fazed by anything, I play for Real Madrid, the best team in the world and I fear nothing," Vinicius said. "The Nou Camp is a great stage, we have to rest a bit for now and then work hard to try and beat Barca. I don't know if I'll play, the coach will decide what's the best way for the team to win."
Real Madrid face Barcelona in the first leg of the Copa del Rey semi-final on Wednesday at the Camp Nou. Will Solari keep faith with Vinicius by handing him his tenth start and first in the clasico? Predict and win big by visiting our Sports shop Babaijebu.ng for mouthwatering offers in the Spanish Copa del Rey semi-finals.