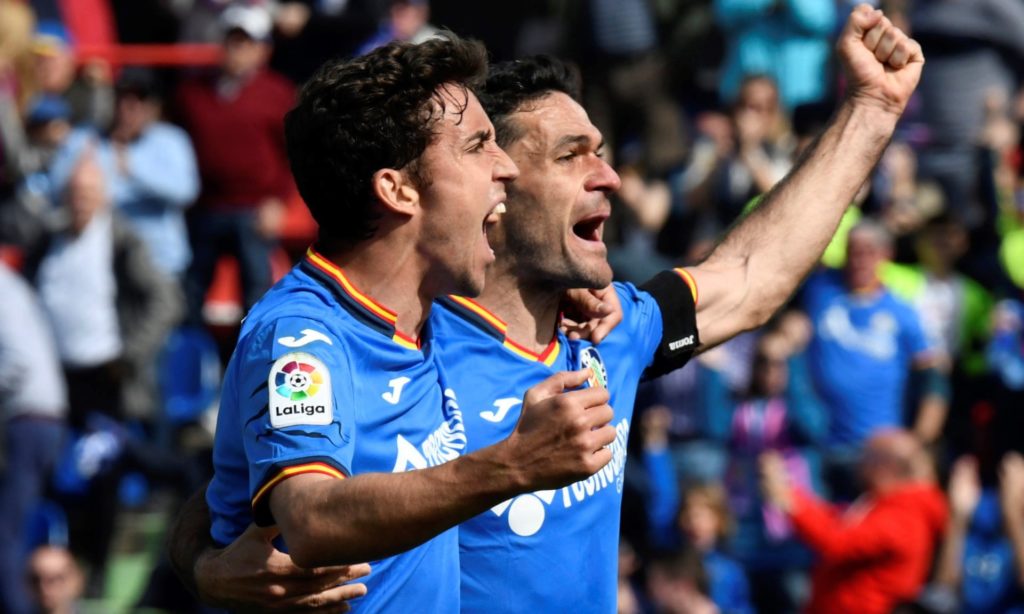 After 26 rounds of games in 2018-19 LaLiga BBVA season, a look at the Primera League table starts with the top three expected to lead the race right in front but in fourth position is where you begin to question the legitimacy of what you are seeing. It's not a mistake, Getafe – the small Madrid suburb team sit proudly in the final Champions League spot, two points better than closest challenger in Alaves (another overachieving team this season). 11 victories, nine draws and six defeats is the breakdown on the table (they have fewer losses than European Champions – Real Madrid) for a team with a shoe string budget. Getafe average annual salary for the 2017-18 season (a season they returned to the top flight) was $0.71m per annum; just three clubs had lower annual salary in the division than Azulones.
On Sunday, goals from Leandro Cabrera and Jaime Mata saw Jose Bordalás team complete a season league double over fancied Real Betis at Estadio Benito Villamarin in Seville. The 55-year-old former Alcorcón and Alavés coach is a miracle worker at Ciudad Deportiva Getafe – the club's training ground where he teaches his team to battle for every single loose ball, fight for points and give their all on the pitch. Cala, one of his defenders said; "He wanted them to go on the pitch wearing a "crazy face" to "terrify opponents". Defenders were told to grab strikers, fight them. Every ball is a battle. "You spend the week building to the game, all week. And every game it's like you're playing for your life; if you don't win it's an absolute disaster." Another footballer calls him "a bit peculiar", but he's certainly not stupid. Asked to define him in a phrase, here's an answer: "Very, very, very intelligent."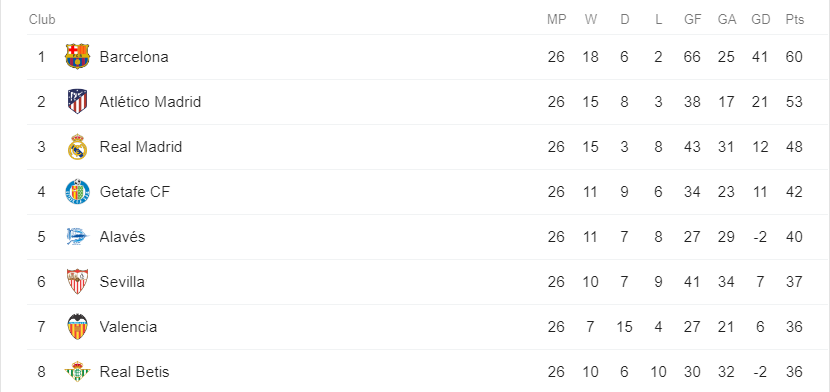 Bordalás has paid his dues in Spanish football, though at the lower division. He started his career at Alicante B in 1993 and worked at the lower ranks until 2017 when he became a first division manager. He has won two consecutive promotions to the Primera Division, one with Alavés in 2016 but never got to manage them in LaLiga and the following one with Getafe in 2017. Jose is an expert in group management. He brings players together and is skilled at getting them to understand what he wants. Motivation is key and even those that see oddness see value; they recognise he gets a lot from his squad and there's fondness too. Bordalás can be angry, wound up, hot-headed, demanding, but the intensity is relieved by the fact that he can be genuinely funny too.
His team sit fourth on the table which is no mean feat but the signs have been quite obvious; El Geta finished eight last season, three points off Europa League second qualifying round in their first season back in the top flight. Getafe are two points better than Alaves, five better than Sevilla, six points better than Valencia and yesterday's opponent Real Betis.
This is a team overachieving in every sense, they have the Spanish top division's third smallest average attendance at 9,874, only above Eibar (5,416) and Huesca (4,733). They are clearly not a team people give any sort of attention. Just like the club, most of their players who are not fancied by other clubs; many have experienced relegation or plied their trade at the lower level. Goalkeeper David Soria wasn't wanted by Sevilla; centre-back Leandro Cabrera joined from Crotone in Italy; right back Damian Suárez arrived off the back of two relegations in a row; central midfielder Nemanja Maksimovic wasn't wanted by Valencia and, alongside him, Mathieu Flamini was without a club. Dimitri Foulquier spent last season at Granada, Watford and Strasbourg. Striker Jamie Mata is playing his first season in Primera Division with his partner 36-year-old Jorge Molina believed to be past the quality at this level. Both strikers have 10 league goals each as Getafe press on in a remarkable campaign till date.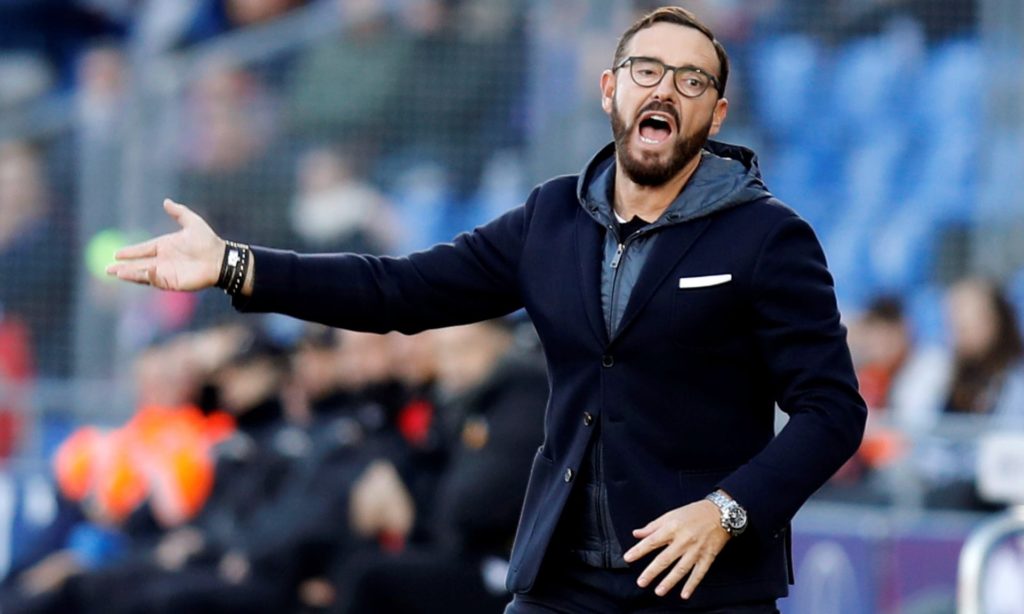 The team continues to exhibit the philosophy of the manager; they are tough, direct, aggressive but everyone has a clear understanding of their role. There is still a long way to go and we know there are teams with greater potentials than Getafe. They have compensated for their lack in superior quality but make up for that by competing and enjoying it.  The Deep Blues are making a lot of people happy: no one has given them a chance but they are there on merit. For a team in Getafe fold, good moments don't come around often, their fans have had bad moments but now they can dream of listening to the Champions League tune being played at Coliseum Alfonso Perez next season. Nothing wrong in dreaming; you should always dream.
Your dreams can come through too by visiting our Sportshop Babaijebu.ng to place your bets on Getafe and your favorite teams/competitions in the 2018-19 football season.