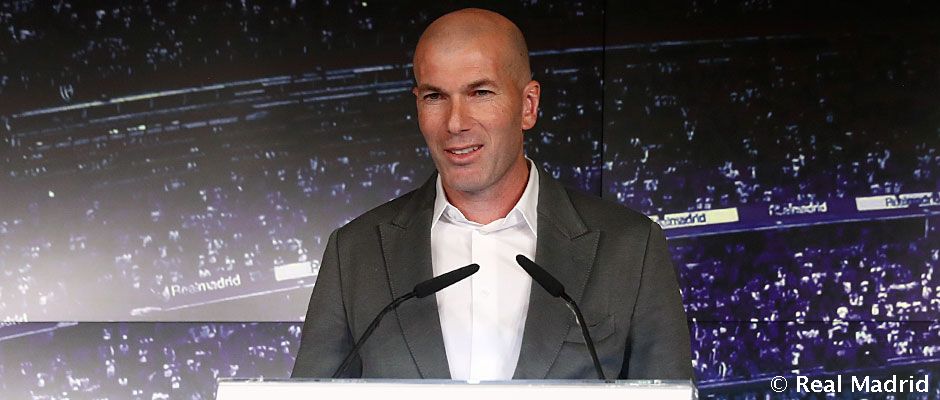 Just like he surprised many on 31st May 2018 when he announced his decision to walk away from Real Madrid – a club he had led to three consecutive UEFA Champions League triumph – Zinedine Zidane returned to his home on Monday night after 238 days. His appointment on Monday makes him the third manager of the first team in a tumultuous 2018-19 season. Yes, Real Madrid have enjoyed a period of dominance in Europe premier competition – winning four of the last five Champions League but their disappointing exit this season and overall poor performance throughout the season till date meant a drastic change was required and who is a better man to lead the new project if not Mister Zizou.
Real Madrid supporters have endured an underwhelming 2018-19 season but the entire blame cannot be placed at the doorsteps of either Julen Lopetegui or Santiago Solari. These former coaches have their own share of blame in terms of tactics, game management, man-management and the pressure of attaining the very high standards set by Zidane. The French man will do well to eclipse his own success; he has been lured back either by Florentino Perez or his self-acclaimed love for the club to give the fans something to cheer in a forgettable season where seven days between 27th February and 5th March 2019 saw Real Madrid go into footballing darkness.
A poor LaLiga campaign meant winning Copa del Rey – last won in 2014 – was the likely way for Los Blancos not to end the season without trophy. Solari's team had a fine run in the Copa, got to semis and forced Barcelona to a 1-1 draw in the semi-final first leg at the Camp Nou but collapsed in dramatic fashion in the second half of the return leg at the Bernabeu. Three days later, the same rival put an end Real Madrid faint title hopes by walking out of the Santiago Bernabeu three points better and extending the points difference between first position and third position to 12 with 12 games to go. The disaster was completed on Tuesday 5th March when the less fancied Ajax who had lost the first leg of the Round of 16 Champions League tie at home taught Real Madrid some football lesson; dumping them out of the competition they called theirs. The club had hit the end of the road and needed a new direction; many predicted that would begin in June when this campaign winds down but the board could wait no longer.
They persuaded their target to return and he answered the call; it is not in doubt that Zinedine Zidane loves Real Madrid and has demonstrated this in several ways. Since his arrival at the club in 20001, Zidane has given his best to a club after his heart. Zizou retired in 2006 as a player when he felt his performances weren't good enough though he had a year left on his contract. The same player led France to the final of the 2006 FIFA World Cup and won the tournament's golden ball. His kids have gone through the academy with the first two having made first team debuts. He lives in Madrid with his family and shares a great relationship with club president – Florentino Perez.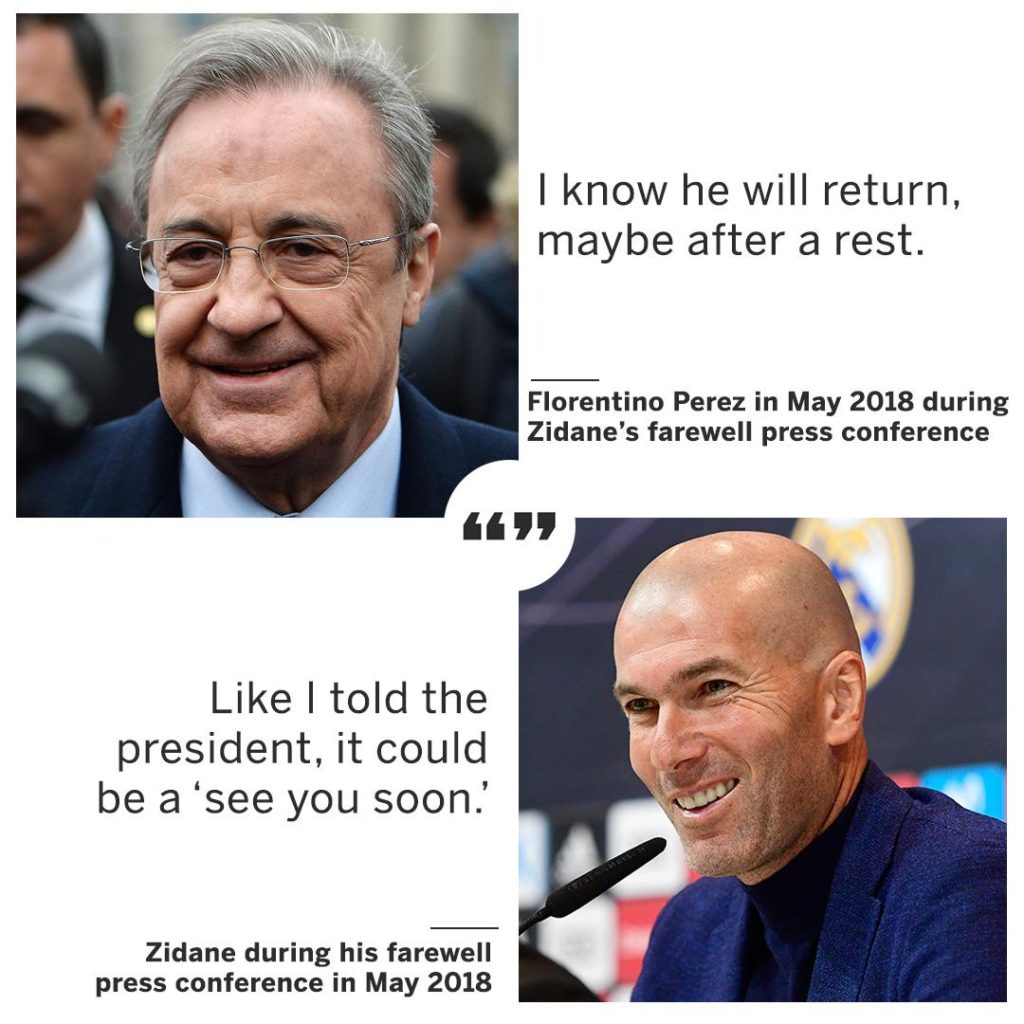 The challenges for Zidane is quite enormous and he would do well to succeed with Real Madrid restarting or resetting the project that saw them conquer Europe like no team has done in the 21st century. Zidane has been described as a limited coach tactically which is quite ridiculous but his impeccable dressing room management has seen him bring success to the club. The 2018-19 season is a lost year and the club has a bit of catch-up to do as they aim to restore their hurt pride. With knowledge of the club and in-depth knowledge on most of the players, it shouldn't take the former Ballon d'Or winner so much time to reshape the team. He has 11 games this season to evaluate current squad ahead of a summer shake up. Many of the key players are a year older – Sergio Ramos 32, Luka Modric 33, Karim Benzema 31, Marcelo 30 and Keylor Navas 32 are some of the older heads in the dressing room whose future might be under consideration. The elephant in the room is dealing with Cristiano Ronaldo's loss and his goals. The Portuguese forward has not and might not be easily replaced with the perceived second-in-command then Gareth Bale struggling in Madrid. He was considering his future at the club last season and might have to do same this time. Real Madrid have struggled for goals this campaign; the likes of Marco Asensio, Isco, Mariano Diaz and youngster Vinicius Junior have not be able to make up the goals or contribute adequately to compensate for Cristiano's loss.
Zidane return can be seen as a huge admission of failure from Florentino and his board. It raises the big question – why did he leave in the first place? The club and coach did not agree on the same path that would ensure sustainable success and the French man walked just like he did when he left as a player; with dignity and class. His return is the easiest way out for the club – Florentino Perez and the board get to save their face (just like in 2016) as Zizou will be acceptable choice by a disgruntled Bernabeu crowd right now.
During his break, did Zidane reflect on his time as Real boss? He mentioned that during his press conference and admitted to mistakes which should be corrected. Time will tell if he has fine-tuned the said tactical weakness by some or he has improved on his strength – man management.
Real Madrid have Zidane back; it would be interesting to see if his second coming would match the first or surpass it and if it doesn't, it wouldn't taint his legacy at a club he has given everything. Zidane's first game back in charge is on Saturday at the Santiago Bernabeu when they host Celta Vigo.
Do not forget to visit our Sports shop Babaijebu.ng for mouthwatering offer on Real Madrid Celta Vigo's game as well as other LaLiga BBVA matches this weekend.