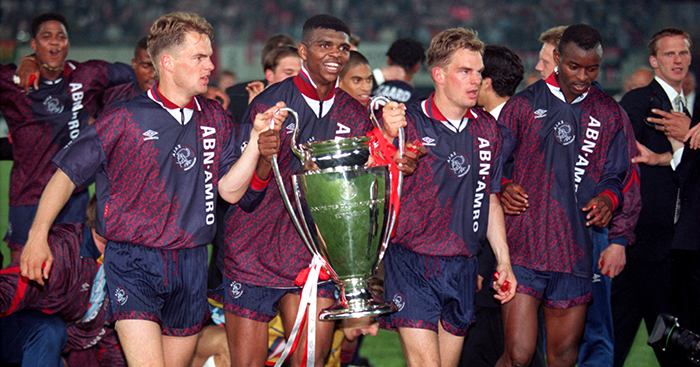 The last time we had an underdog success story like this was in 2004 when FC Porto under Jose Mourinho stole the show and won the European Cup in Gelsenkirchen, Germany. Porto navigated their way through; finishing second in the group stages behind Real Madrid but knocked out Manchester United, Olympique Lyon and Deportivo La Coruna before cruising past AS Monaco in the finals.
Ajax – the only team left in the competition that started from the qualifying phase has enjoyed underdog status but have stunned household names in Europe. This journey began in July against Sturm Graz, Standard Liege and Dynamo Kyiv. The Dutch giants navigated their way through without losing a game and were drawn in a group where the battle for second place was achievable but would require excellent results. Bayern Munich won the group but didn't manage a victory over Ajax in both group matches. Perhaps, it was then bookmakers should have taken keen interest in Erik ten Hag's team. Their first and only defeat in the competition came against holders – Real Madrid at the Johan Cryuff Arena in the first leg of the Round of 16 tie; it was a nervy victory for the European champions who were eviscerated at home three weeks later with de Godenzonen rewriting the scripts in Madrid. Six weeks after dumping Real Madrid out, Juventus have become their latest victim in the competition. Juventus have not won the Champions League since beating Ajax in the 1996 final and yesterday's victory saw the Dutch exorcise the ghost which has haunted them for 23 years.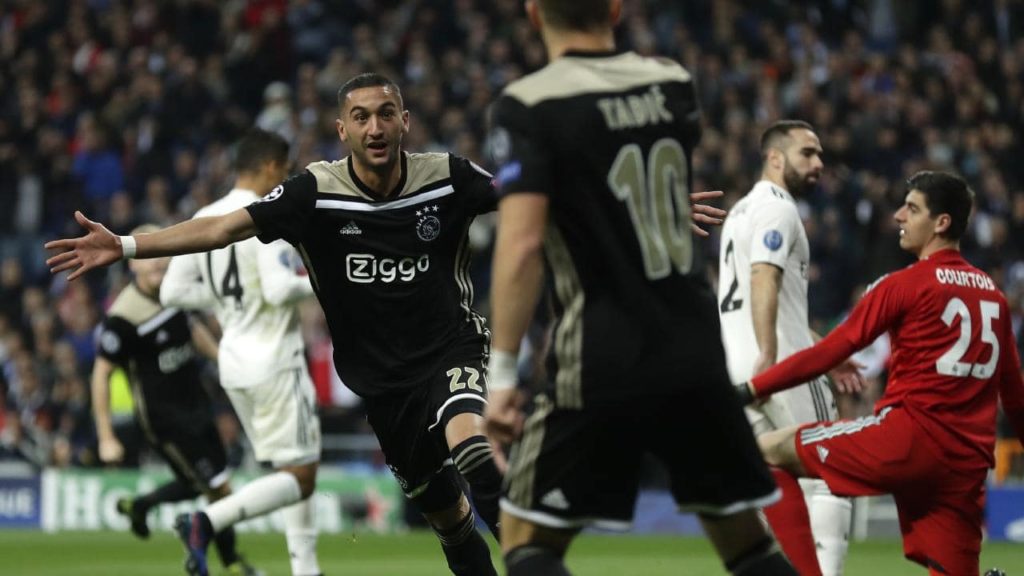 Team captain Matthijs de Ligt says the underdogs' run to the Champions League semi-finals has left him speechless. "It's bizarre. It's not normal. I have no words for it," the 19-year-old Netherlands defender told BT Sport. "We have shown once again that we are very strong and that we can make it difficult for large teams." "I was going a bit crazy because we couldn't convert any of the chances. I wasn't born the last time we reached the semis," added De Ligt.
"We have incredible talents and, for our nation, it will get better and better," said manager Erik ten Hag. "We were not favourites, but with our philosophy we again exceeded our limits. "We know how to push boundaries every time. And with Tottenham or Manchester City there will be another challenge. We look forward to it."
They are the first team from outside England, Germany, Spain, Italy and France to reach the last semi-finals of this competition since compatriots PSV Eindhoven did so in 2005. Ajax have comfortably the lowest budget among the remaining contenders – see recent post, The power of money in football – Wages and Revenue. They are making a ridicule of numbers and odds against them a scandal. This is what the average neutrals like to see – David conquering Goliath. "It's not only good for Ajax but also for the Champions League because it's not good that each year the same seven or eight teams get to the quarter-finals and win the competition. That is not what supporters want. Football has to surprise people and it's very nice that we can be the surprise this year." said Erik ten Hag.
Ajax are earning praises from friends and foe at the moment. Their manager thinks Ajax need "to conquer hearts again"; they are doing that considering their struggle in Europe in recent times.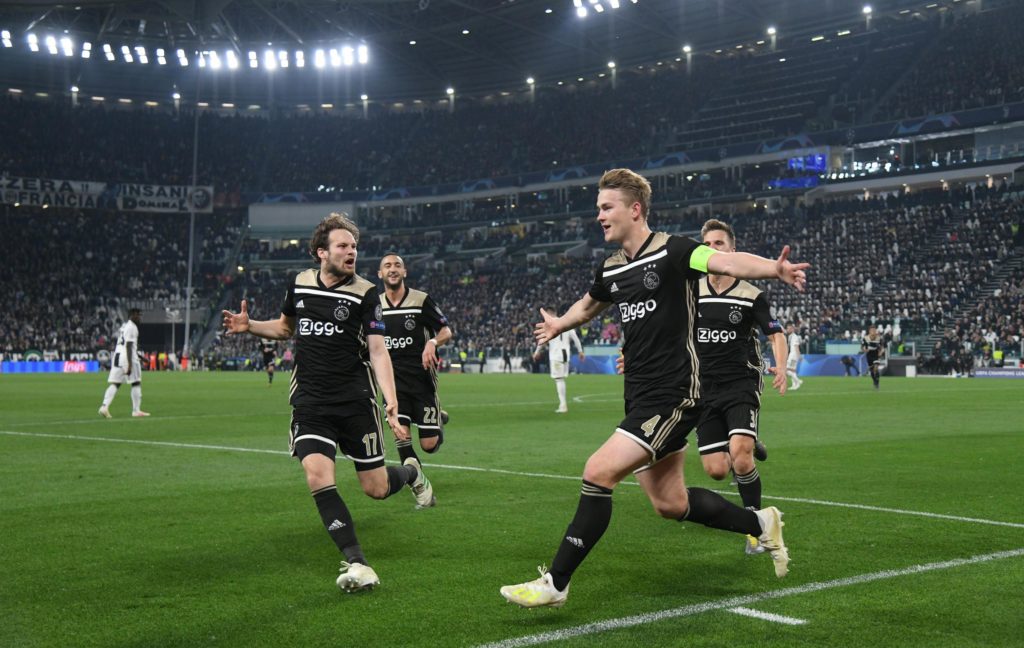 In 45 days, the 2019 final will be held at Estadio Wanda Metropolitano in Madrid and that is the dream for any team that has made it thus far. Can Ajax go on and win the competition? Well, they are in the semi-finals and have eliminated two of the favorites in the last two rounds. So who knows?" The Sons of the Gods should not and must not be satisfied; there's so much potential in this team. They are still quite young and are growing as the competition gets on. Don't be surprised if we see another underdog winning the European Cup once again after the last one happened 15 years ago.