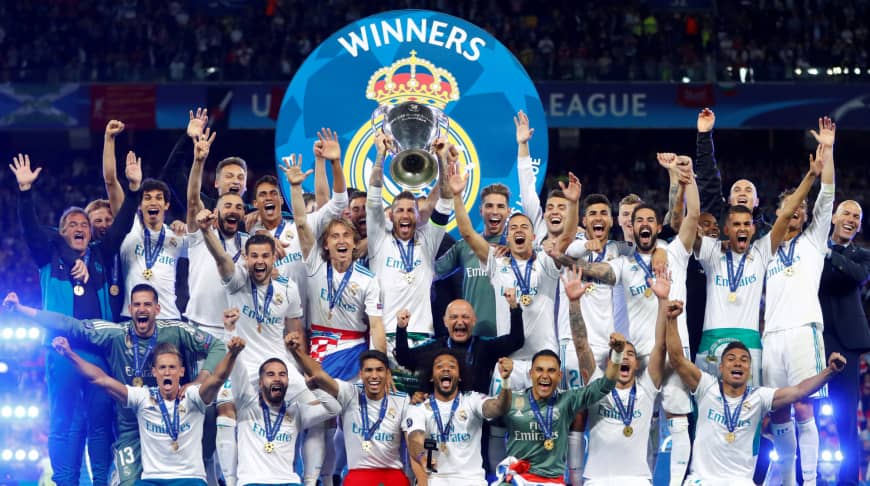 "Why couldn't you beat a richer club? I've never seen a bag of money score a goal." This is one of the most famous quotes from one of the games icon – Johan Cryuff. The Dutch man is believed to be one of the most influential persons in football, the man who revolutionized both Ajax and Barcelona in their ideology.
The power of money in football is in focus here. The UEFA Champions League and Europa League competitions are in the latter stages and we take a quick look at the 16 teams left in the competition and how money (wages and revenue) is influencing the game. In the Champions League section, we have four English teams, one Spanish, Italian, Dutch and Portuguese team completing the eight. In the Europa League category, we have two English teams, two Spanish, One Italian, Portuguese, German and Czech team.
Let's start with the Champions League teams; three of the eight teams – Barcelona, Manchester United and Manchester City generated over a billion pounds each. Barcelona leads with £612m, Manchester United £590m, Manchester City £500m. The others are led by Liverpool with £455m, Tottenham Hotspur with £379m, Juventus with £350m, the lowest earners are FC Porto with £94m and Ajax with £81m. The wage bill is almost in similar pattern; Barcelona has the highest wage bill of £431m, Manchester United £296m, Liverpool £264m, Manchester City £260m, Juventus £229m, Tottenham Hotspur £148m, FC Porto £75m and Ajax £47m.
In Europa League: the English teams lead the way – Chelsea generated £448m, Arsenal £389m, Napoli £162, Benfica £133m, Eintracht Frankfurt £103m, Valencia £98m, Villarreal £90m. There is no data for Slavia Prague. The wage bill is almost in similar pattern; Chelsea has the highest wage bill of £244m, Arsenal £223m, Napoli £105m, Valencia £77m, Benfica £60m, Villarreal £59m, Eintracht Frankfurt £45m. No data for Slavia Prague.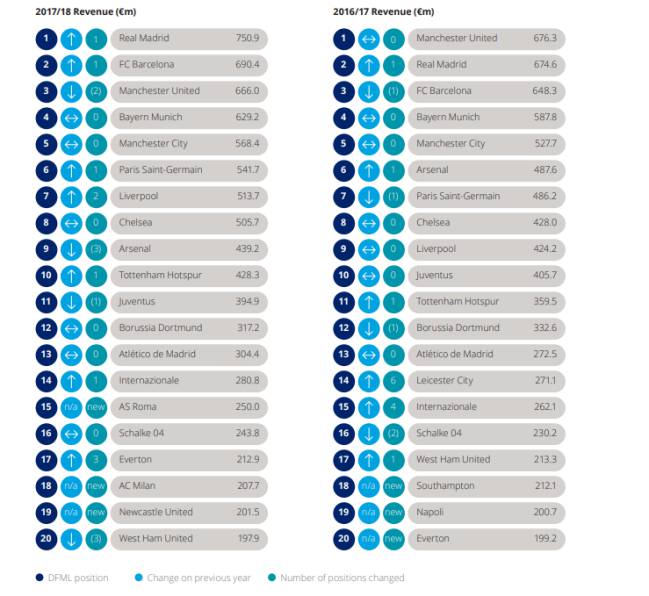 The above figures are from the clubs' published audited accounts. Mostly from the 2017-18 season as well as the most recent figures available.
Obviously money isn't everything – we saw Ajax dumped Real Madrid – the highest earners in Europe out of the Champions League but success on the pitch usually correlates pretty well with revenue and wages. The bigger clubs pay huge wages to the best players in order to perform at the highest level and earn them more money from the competition they participate in, rake in more commercial revenue from sponsors and get the larger share of TV pool money.
The first leg of the Champions League quarter finals have been played while Europa League games are slated for tonight. Do not miss out on tonight games; you can win big by predicting in the money spinning competition by visiting our Sports shop Babaijebu.ng for mouthwatering offers in all the UEL matches.