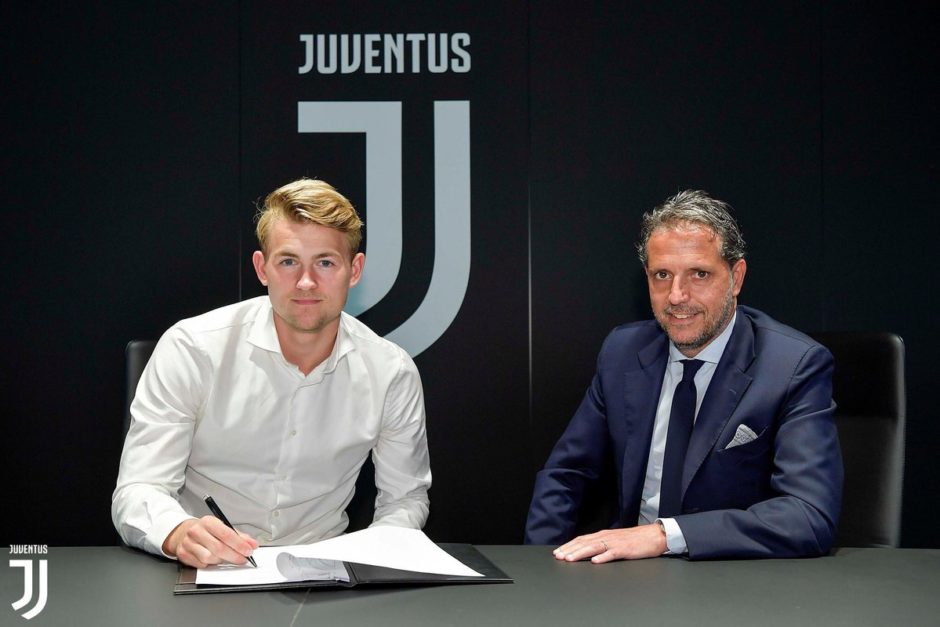 Sir Alex Ferguson once said that "Attack wins you games, but defence wins you titles." There was once a time when defenders were relatively undervalued and under-appreciated compared to their attacking counterparts, but those days are now gone. The world's biggest clubs are now spending ever-increasing amounts on defenders, with big-money backlines now very much the trend.
He is only going to be 20 next month but Matthijs de Ligt has become a household name in Europe over the last 12 months. Since he debuted with Ajax in 2016, his rapid rise to the top of European football has been well recognized. And for the second consecutive year, Italian champions Juventus have arguably pulled off the biggest transfer of the summer. Dutch central defender de Ligt signed last Thursday for Juventus from Ajax for a fee of 75 million euros plus add ons. The combined fee makes him the world's most expensive defender, surpassing the 84 million euros Liverpool paid to sign his Netherlands teammate Virgil Van Dijk from Southampton in 2018. De Ligt is Juventus' third most expensive signing after the 105 million euros they paid to buy Cristiano Ronaldo from Real Madrid in 2018 and the 90-million-euro transfer of Gonzalo Higuain from Napoli in 2016.
How did Juve manage to land the most coveted young defender in Europe? The Bianconeri have had a long-standing interest in de Ligt and made no secret of their admiration for the Dutchman. Juve's Champions League quarter final tie against Ajax last season gave the Old Lady fans the golden opportunity to watch the player at close quarter and many would have been convinced. Juventus excellent business relationship with super-agent Mino Raiola helped to facilitate this move. Other suitors made attempts but didn't tick all boxes – Manchester United is struggling and have no Champions League football to offer while on the other side, Manchester City are facing a potential Champions League ban in the coming seasons. PSG appear to be in a constant state of change, while Barcelona looked secured in centre-back position and were hesitant invest heavily again.
The fact that La Vecchia Signora were willing to open their vault and make de Ligt the second highest-paid played in Serie A speaks volumes. These are elements that will have motivated de Ligt and provided him with needed reassurance.
The Dutch starlet arrives in Turin into the waiting hands of experienced heads like Captain Giorgio Chiellini and Leonardo Bonucci. Working on a daily basis with defenders of their class and experience will only aid de Ligt's development. As an added bonus, the return of Gianluigi Buffon will see Matthijs surrounded by unprecedented levels of support on the training field and the winning mentality of Cristiano Ronaldo who persuaded him to join when both players faced each other in the UEFA Nations League final. De Ligt played 117 games for Ajax in all competitions, scoring 13 goals including the winner in Turin as Ajax eliminated Juventus in the Champions League quarter-finals. He has 17 caps for the Netherlands, forming a formidable central defensive partnership with Van Dijk and became Ajax's captain in March 2018, making him the club's youngest ever captain.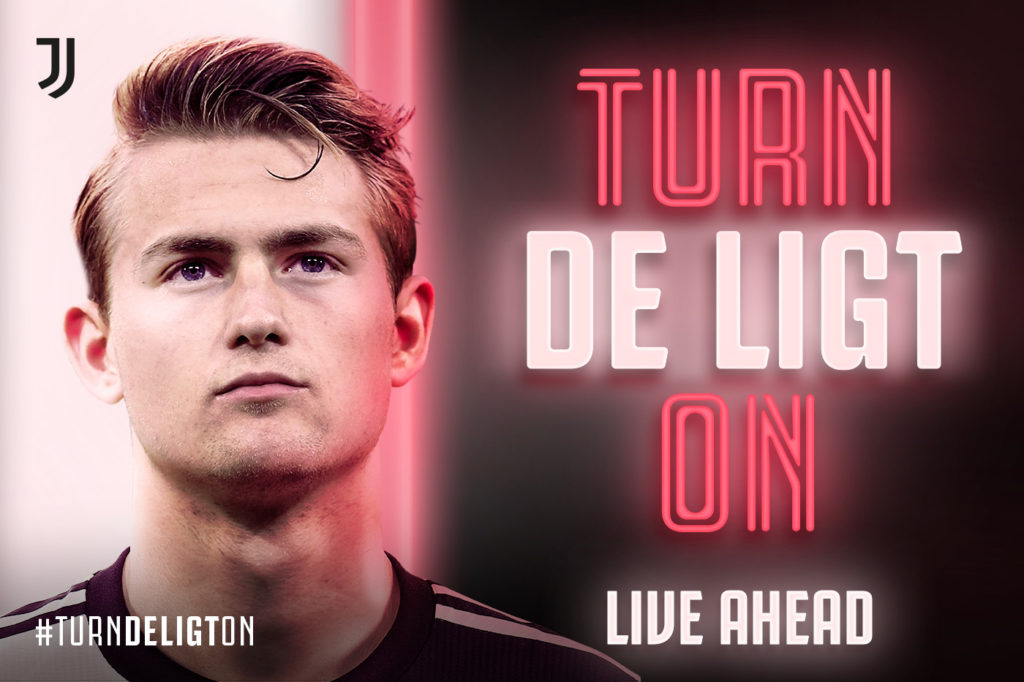 Juventus undergoing transformation in their playing style under new coach Maurizio Sarri which makes it an ideal time for de Ligt to join. The whole team is in transition and there would be a learning curve for all players to navigate. Sarri's football philosophy has similarities with the football the former Ajax defender has been used to in Amsterdam. However, in a country where the art of defending has been defined, his every move would be scrutinized as he opens a new chapter in his emerging career.
Talents like de Ligt are becoming a real shortage in the modern day football. Becoming a club captain at age 18 underlines his leadership attributes and strong mental attitude which he would require to charm and delight the Old Lady. The Oranje 3 looked at home during his presentation; both parties (club and player) look like a perfect which would only increase the level of expectation for Juventus in the new season.