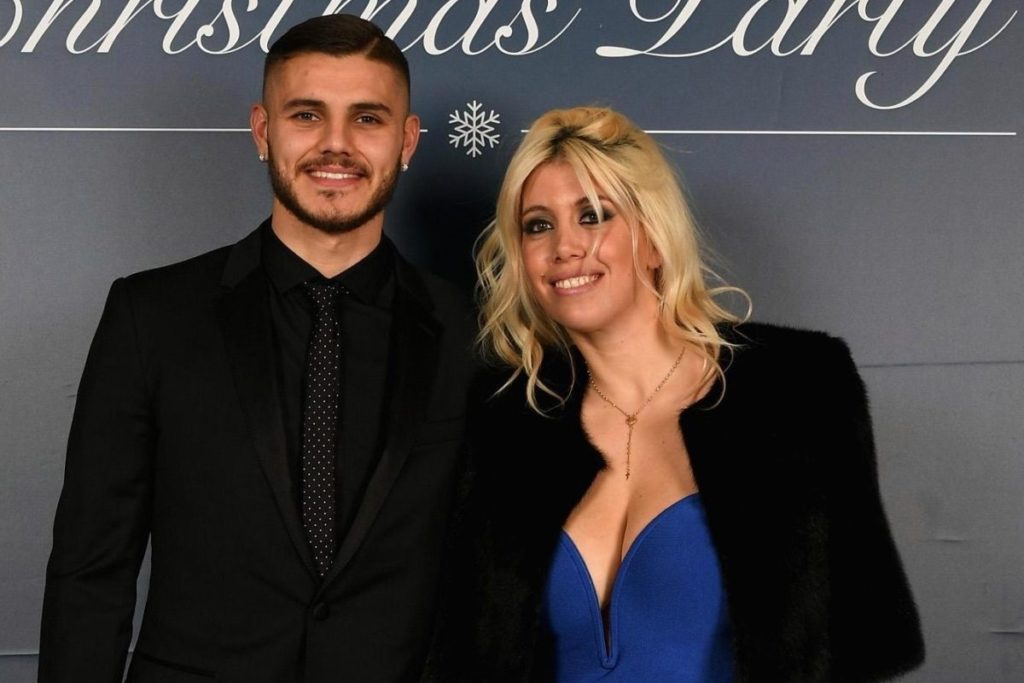 With about a week left before the summer European transfer window shuts, Mauro Icardi is still on Inter books with no suitor ready to take him or the Argentine striker not interested in those trying to secure his signature. Icardi's six years at the club have not been without incident; he has had an uneasy relationship with the club and fans despite being the leading scorer in at least three of his six years at the Beneamata club. 124 goals in 219 appearances is a respectable return for the forward; the former Sampdoria striker has scored at least 20 goals in three of the last four seasons for Inter.
Icardi has regularly been linked with a move away from San Siro with constant speculation over his future, fuelled by his wife and agent, Wanda Nara. Inter have reportedly asked Icardi to change agents, but he has said that Nara, will "take care of my and our interests until the end of my career". Icardi was fined 100,000 euros for returning late from the winter break in January 2019 and was stripped of Inter captaincy in February. The decision to strip him was a joint decision taken by the club and it had more to do with his behavior on a daily basis rather than any one-off incidents.
In addition to the last season fiasco, new coach Antonio Conte has towed the line of his employers. He has frozen the striker out, stripped him of the Number 9 jersey for new signing Romelu Lukaku and told him repeatedly he is not part of their plans for this season. At the moment, his future does look faraway Appiano Gentile (Inter training ground); a quick resolution is required for the striker whose wages is one of the higest on Inter books. The Barcelona academy product earns €8.3m per annum, same as Diego Godin and only behind Lukaku's €15.7m. His agent Nara insists Mauro Icardi "turned down offers nobody in the world would reject and he did it for Inter," denying any Juventus talks. He continues to reject transfers, above all to Napoli, with reports for months that he will only leave for Juventus. (This feels like a familiar story witnessed in Madrid between Gareth Bale agent Jonathan Barnett and Real Madrid earlier in the summer). "We have many friends in Naples. It's true, he has said no to every destination that is not Inter," his wife/agent Wanda said on Mediaset show Tiki-Taka. "Everyone has known his choice since the start of the summer and that is the case for any team that has shown interest. In my view, at the end of the day, he will remain at Inter. It's his decision and there could be a thousand offers… "He doesn't believe it's over at Inter. I don't know what might happen, but I do know his words when the transfer market opened, as he has remained consistent. Considering Icardi has been told repeatedly he is not part of Inter's plans, what does he think will happen? "I think Antonio Conte is a great Coach and hopefully he'll decide to play him, just as at the moment he is deciding not to play him. I am not waiting for anything, it's the choice made by the club and they pay his salary."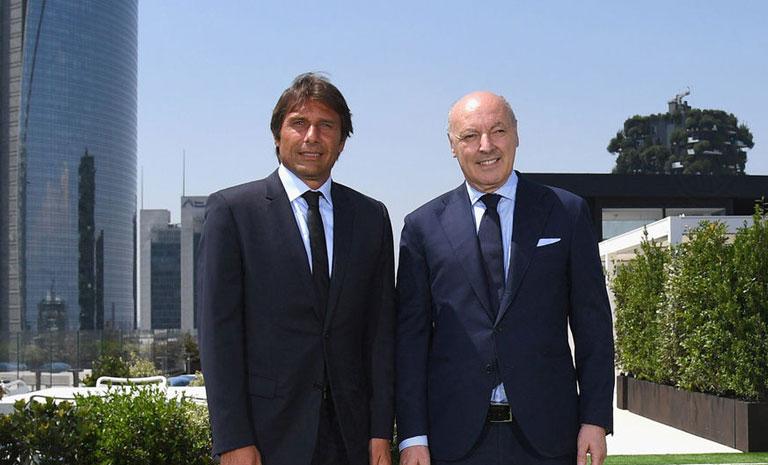 Icardi's goal to appearance ratio is 0.56 goal per game which is a fantastic return considering the quality at Inter. Perusing through the Inter squad as of today and you can find only one out-on-out striker in Romelu Lukaku; is Inter being irrational in trying to push out a striker who can provide them with goals? Under Conte, the former Italy boss demands hard work and respect. Icardi has one and lacks the other; it isn't unlikely one of the two is enough for you to play under Conte. With the player unwilling to leave the club, what should Inter do with him? Taking a cue from the Iberian Peninsula, Real Madrid and Zidane have decided to reintegrate Bale into the squad and he has been handed two league starts. In return, the Welsh speed star gave a top performance in the league opener to remind everyone including his doubters of his quality and what he can offer the team. Would it not be wise for Inter to keep a goal scoring machine like Icardi in the ranks as they aim to close the gap on perennial champions Juventus whose squad strength and quality is supremely superior other competitors? The argument that if they sell him, they can use the funds to strengthen the attack but suitors have not made firm offers and the player who has two years left on his contract is reluctant to move.
Resolving the Icardi imbroglio is the first acid test of the season for Inter Chief executive Giuseppe Marotta and new coach Antonio Conte. They need to find a speedy resolution with the clock ticking faster as we approach the end of the summer transfer window. Should Inter have a rethink and reverse their decision? Please use the comment box beneath to share your opinion.
Inter Milan kick off their Serie A campaign this evening at home against new boys Lecce. Don't be surprised to see Icardi at the San Siro but he will be in the stands and not in the dugout or dressing room. Do not forget to visit our sport shop Babaijebu.ng for all the odds for tonight's game.