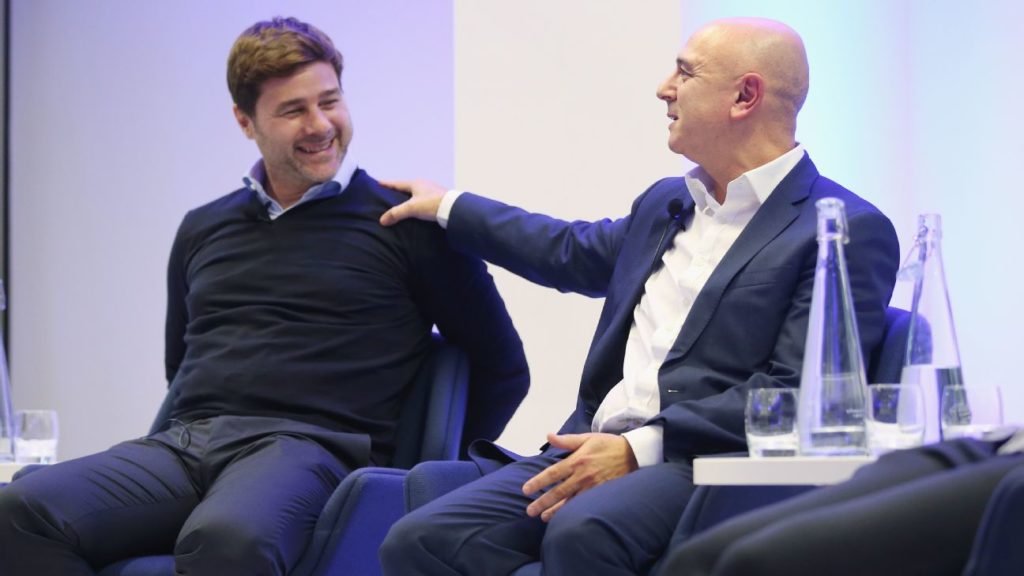 If it ain't broke, don't fix it. Leave something alone; avoid attempting to correct, fix, or improve what is already sufficient (often with an implication that the attempted improvement is risky and might backfire). Less than two years into the new system – the decision to close the domestic summer transfer window in early August. In 2018, Premier League clubs in England voted to end the summer window on the Thursday before the start of the season – on August 9 in 2018, instead of August 31. Because FIFA demands the window must be open for 12 weeks, the window opened around May 17, shortly after the final games of the season on May 13. Clubs will be able to sell players until August 31 but not buy replacements after the deadline of August 9.
Surprisingly, after the 2-2 draw against champions Manchester City on Saturday, Spurs head coach Mauricio Pochettino has described the collective decision of the clubs has as a "massive mistake". The Argentine fears that Tottenham Hotspur could still lose Christian Eriksen to Real Madrid as the Spanish transfer window does not shut until 2 September. Were that to happen Pochettino would be unable to replace one of Tottenham's key players until January at the earliest. Italy, France and Germany have the same deadline as Spain.
"I wasn't in agreement [with the decision] but at that moment they believed that was best for the clubs," said the Spurs manager. "But I think he (Daniel Levy – Spurs Chairman) and a lot of people now realize it was a massive mistake. I hope that we fix the problem for the next season. "We need to go back and operate in the same way that they operate in Europe because I think it's massive when you go to compete in the Europa League or Champions League. Champions League teams can create a problem for a team like us and it's so clear that I cannot be happy as a coach that in the last three weeks clubs from Europe can unsettle your team. For me it's not common sense and we need to go back quick, hope they have a good conversation at the Premier League and go back quickly [to how it was]."
The Premier League transfer window closed last week but that leaves managers in England at a distinct disadvantage. Real Madrid, Barcelona, Bayern Munich, Juventus, Paris Saint-Germain and all the other top sides in Europe can still conduct transfer business until September 2 and that is an unfair advantage they have over their English counterparts. Not only do they have the ability to be able to buy and sell for longer, they have a massive advantage if they target English-based players. An example is French World Cup winner Paul Pogba. The Manchester United ace has been linked with a move abroad and, whilst it might not happen, it would be impossible for Ole Gunnar Solskjaer to replace his midfied maestro until January or, in reality, next summer, if he were to move to Real Madrid or somewhere else.
Tottenham Hotspur and Manchester United are clubs living in fear of losing key players and it they were to lose their star men, it would weaken them and derail their chances of competing effectively against Liverpool and Manchester City for top prize. The Premier League was expecting the other top leagues in Europe to fall in line but that hasn't happened. It appears the touch of arrogance from the English league is falling right in their face. It is plain to see that the transfer windows across Europe need to all close at the same time if it is to be a level playing field for all the clubs involved in UEFA competitions.
Do you think the Premier League approach to closing the transfer window before the start of the competition is a good idea or the league should revert to the FIFA window which other top European leagues (French, Spanish, Italian and German) are still using?
Please use the comment box beneath to share your opinion.