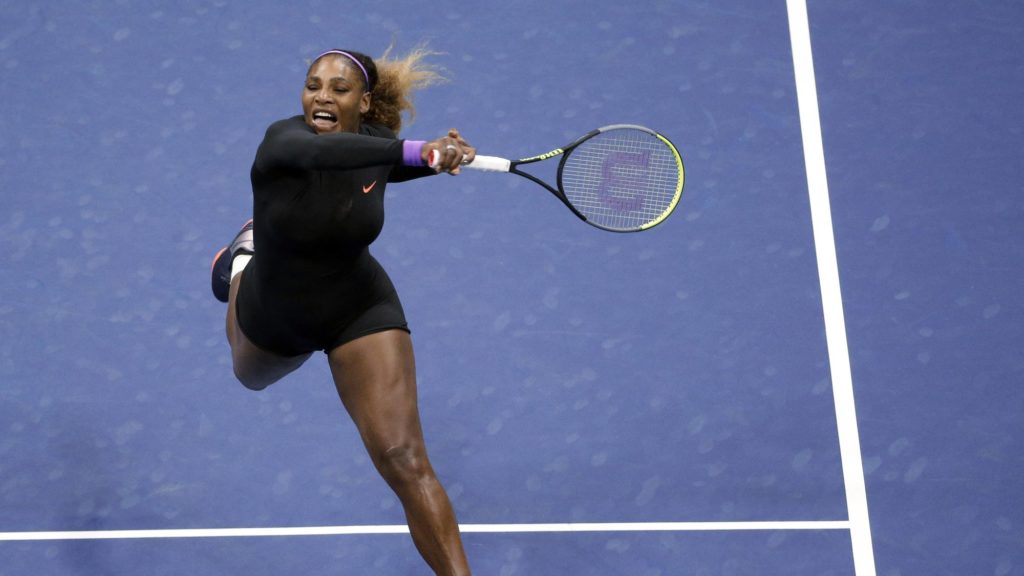 It is 19 years and 362 days since her first Grand Slam title which coincidentally came in Flushing Meadows. Tennis legend and icon, Serena Williams is back on the same stage; she will be competing in her 33rd Grand Slam final and 10th US Open alone. The 37-year-old superstar can equal Margaret Court's all-time record of 24 Grand Slam titles when she takes on Canadian teenager, Bianca Andreescu in the US Open final. She is synonymous with setting new records; when she beat her semi-final opponent, Elina Svitolina 6-3, 6-1: The win sent her to a second straight final in Flushing Meadows, also tied Chris Evert's record of 101 career victories at the U.S. Open. She can break that record when she faces Andreescu in the final.
Serena once had a tremendous record in Grand Slam finals. She lost five times in major finals across 19 years but her air of almost invincibility has been caught, she has failed to win her last three major finals including last year's US Open final and the last two Wimbledon finals. Angelique Kerber dazzled at Wimbledon in 2018; Naomi Osaka kept her composure under immense pressure at Flushing Meadows last year, while Simona Halep played the match of her life at Wimbledon in July to secure her crown there. With profound respect to her conquerors, they deserve their victories and title but none can match the prowess of Queen Serena on her day and in her prime. The Michigan-born tennis star is undoubtedly the best of her generation and more, an epitome of success and excellence. It is important to state that she made a Grand Slam final barely eight months after returning to the sport from her maternity leave. At 37, when the careers of top athletes are winding down, Serena looks to be getting stronger. So why has the 24th eluded her? Could it be a mental challenge of equaling Court's record?
Her quick return to the game and to the final of a Grand Slam is out of the ordinary. She couldn't possibly have been close to full fitness and match sharpness in those Grand Slam finals, especially the two she contested last season. Williams has also had her fair share of injuries since her comeback, all of which have contributed greatly to her Grand Slam final struggles. She has played fewer games since her return and injuries have been reason for her absence in several ATP tours. Serena's quality, power, and unrivalled will to win are good enough to get her past most players but when she is not at her best, there's was always a chance that one opponent will get to her and expose her flaws. It has happened in the last three major finals.
Her desire to equal and exceed Margaret Court's record haul of major titles are well documented; there is nothing wrong in being ambitious but such aspiration comes with its burden of expectation and that could have placed enormous pressure on Serena at the tail end of the chase. She has been edgy, nervous, and panicky under pressure- a lot of it self-inflicted during the last three Grand Slam finals. As a result, she has been unable to find her best form, and find solutions to problems posed by her opponents.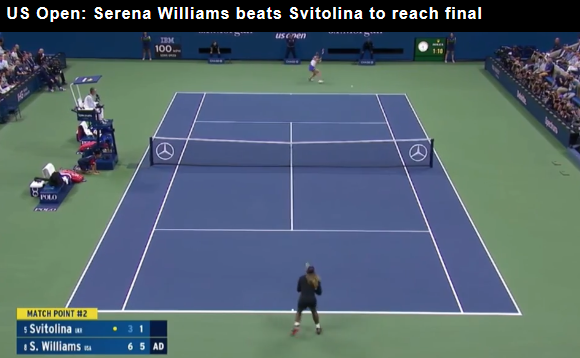 If she is to get over the line against Andreescu on Saturday, she must find a way to calm down, especially when her opponent is playing well, and trust that she has the game to take out anyone on the tour. When asked if she thought the US Open was her best opportunity to finally win a record-tying 24th Grand Slam, she said: "Is this the best opportunity? I don't know. "I literally haven't thought about it this tournament. I've been way more chill." Williams was asked if she'd done anything different to stay relaxed during the competition, she said: "Yeah. "I think being on the court is almost a little bit more relaxing than hanging out with a two-year-old that's dragging you everywhere. I think that's kind of been a little helpful."
Winning a Grand Slam final isn't easy. But as Serena Williams knows better than anyone, the hardest part is already over. She is the favorite and it's about time she picks up her seventh U.S. Open trophy and 24th major victory. But for all the honors she's collected, it would also be a first—a maiden Grand Slam title as a mother.
Do not forget to visit our Sports shop Babaijebu.ng for offers in the 2019 US Open Women Finals.