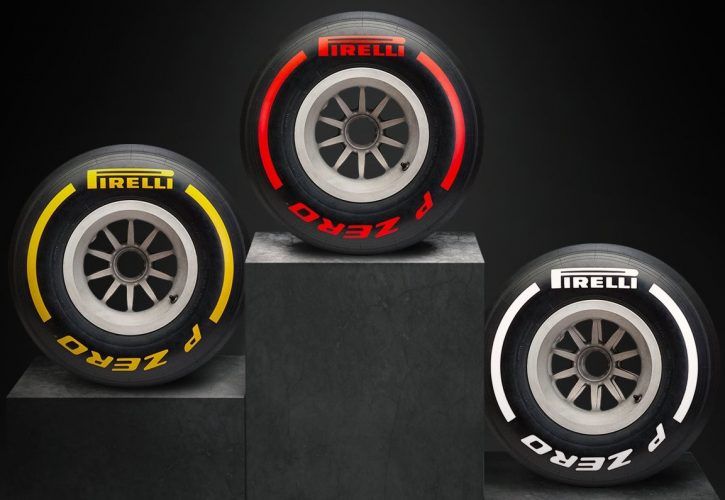 Formula 1 teams have insisted on sticking with 2019-specification Pirelli tyres next year, after teams unanimously voted to reject the new tyres that were being prepared for 2020. The Italian manufacturing company had hoped the new design would help with plans to introduce less sensitive tyres, on which drivers can push and race harder. The tyres were designed to reduce degradation, provide wider range of temperature and lower overheating earned a negative review from the drivers that sampled it.
According to an insider, this proposed 2020 tyre had a different profile from the 2019 model and the teams would therefore have had to make changes to cars at this late stage in the design process. Furthermore, since there was only a year left on the current technical regulations before major changes planned for 2021, there was reluctance to change car designs for tyres with much bigger change just a year away.
Pirelli stressed that the solutions used in the 2020 tyres would be among those used in 2021, when wheel sizes will be increased from 13 to 18 inches and lower-profile tyres will be introduced. The manufacturer said it will have no big issue if Formula 1 teams decide they want to stick with the 2019 tyres next season, but it will demand to know why all the work it did on the 2020 rubber was rejected.
The decision means F1 will have to wait at least another year before it can instigate its plan to introduce tyres that are more raceable than those that have been used in recent years. The drivers, under their representative organization the Grand Prix Drivers' Association (GDPA), have been pushing for the tyres to be made more durable so they can push flat out and race harder than they have so far been able to in the Pirelli era. GPDA director Romain Grosjean (Haas) said he was left with largely the same impression at Yas Marina – and the FIA has now confirmed a "unanimous decision" has been taken to stick with the 2019 spec.
Based on this outcome, teams will no longer have to modify the designs of their 2020 cars, which would otherwise have been necessary to accommodate the different profile of the 2020 tyre. The continued use of 2019 tyres also guarantees teams stability with the advantage of using a well-known product during the final season of the current regulations.
Senior officials in F1 hope the move to 18-inch wheels and lower profile tyres for 2021 will make it easier to design tyres that fit the required criteria. Testing on the 2021 rubber has already begun – Pirelli completed a two-day test in Abu Dhabi at the weekend with a 2019 Mercedes driven by Williams driver George Russell using 18-inch wheels.