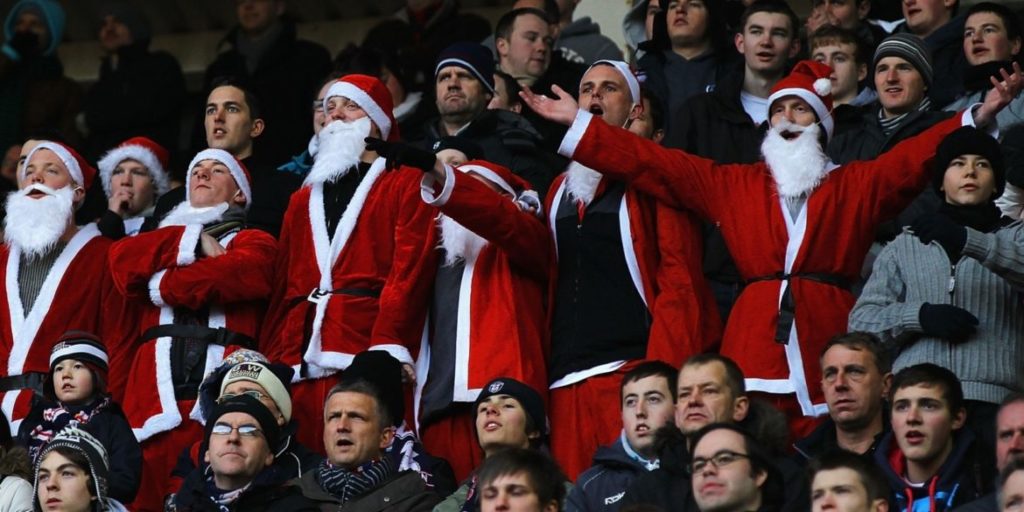 While most European leagues take a winter or Christmas break – probably for a week or more, the Premier League has continued its tradition to keep football fans entertained during the yuletide season. The Premier League teams and organizers have to be commended for providing Christmas holiday football for the lovers of the game. However, the busy schedule in this period due to television coverage will see some teams played two league matches in less than 48 hours.
Wolverhampton Wanderers are the biggest victims – Wolves have 44 hours and 45 minutes between their games against Manchester City and Liverpool. On the other end, fifth-placed Sheffield United are the biggest beneficiary. The Blades have 75 hours between their home game against Watford and their trip to the Etihad to face Manchester City.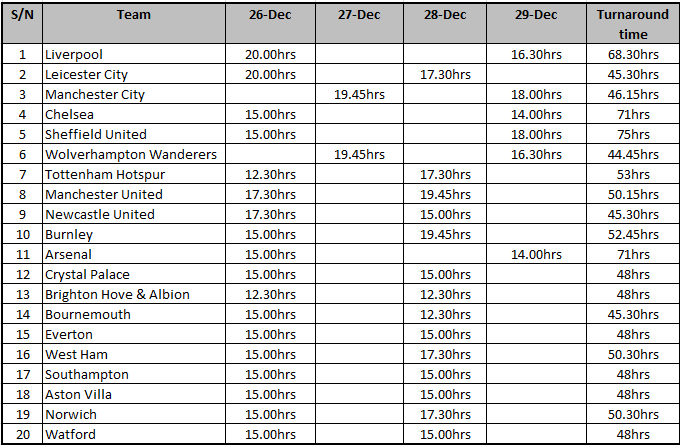 Most clubs are not pleased about the congested programme but defending champions, Manchester City are the ones to voice their displeasure publicly. City have spoken to the Premier League about their Christmas fixture programme with City boss, Pep Guardiola saying "I wrote a letter to the Premier League to say thank you." The defending champions have just 46 hours 15 minutes between the start of their matches at Wolves on 27 December and at home to Sheffield United on 29 December. "We are going to the fridge after we have played Wolves to get ready for Sheffield United," said Guardiola.
It's tough for all 20 Premier League managers as they try to manage their squad and remain competitive during this period with points to be won in the league.
Do not miss the excitement the Premier League provides during the festive period. Visit our Sportshop Babaijebu.ng for mouthwatering offers for the Premier League Christmas fixture programme.