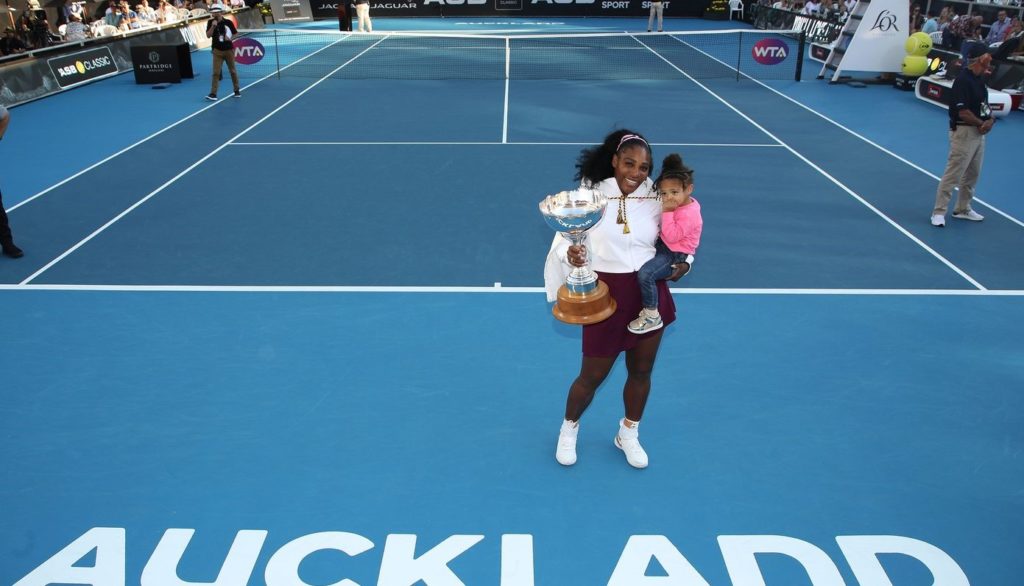 Champions know how to do one thing very well – win. Almost three years after winning her last title – 2017 Australian Open, Serena won her first title in three years and first since becoming a mother with victory over Jessica Pegula at the Auckland Classic. The 23-time Grand Slam singles champion beat her fellow American 6-3 6-4.
It is the 38-year-old's first singles title since 2017 and her 73rd WTA title overall. This victory makes it four decades of being a champion. Serena had lost five finals in a row; Wimbledon 2018, 2018 US Open, Rogers Cup 2019, Wimbledon 2019, and 2019 US Open.
Is this jinx broken? It marks a fresh start for Serena, it is her first tournament of the 2020 season and with the first Grand Slam tournament of the year, the Australian Open just eight days away, this is the very best motivation she could have possibly gotten. In previous finals, Serena lacked confidence of a champion, but it was different this time. Despite making a slow start in Auckland, with Pegula taking a 3-1 lead in the first set, she recovered to win the next five games and close out the opening set. Serena broke the unseeded Pegula's serve early in the second set and converted her fourth match point to ensure victory
She celebrated on court with her daughter, Olympia, with whom she was eight weeks pregnant when she won her last Grand Slam title in Melbourne. She said after her victory that she would donate her prize money in Auckland and a dress she had worn to the Australian bushfire appeal. "I have been playing for so long and been through so much and I'm happy to be doing something I love," Williams said. "I feel fortunate and blessed to be out here and to be healthy and to play."
A Grand Slam conquest is the next target for her with Australian Open beginning 20 January, and Serena bidding to equal Margaret Court's record of 24 Grand Slam singles titles. She goes into the Australian Open seeded eighth and she will fight for that elusive 24th again. Over and over, she has proven to have the right mental fortitude to reach her desired goal and even if she fails, she keeps going. It will definitely not come easy as no one will hand her a Grand Slam title on a plate.
Serena Williams has nothing more to prove – she is a champion and a winner but one or two more Grand Slam titles would be the icing on the cake for her illustrious career. The fact that she can still compete at this level at 38 is, in itself, beyond admirable and at this rate, if she remains competitive, she will keep going.
It has been an incredible journey with perhaps the greatest female tennis player and as she enters a new phase of her career, the turn of the decade could just be the new page she needed in her career's closing chapters.