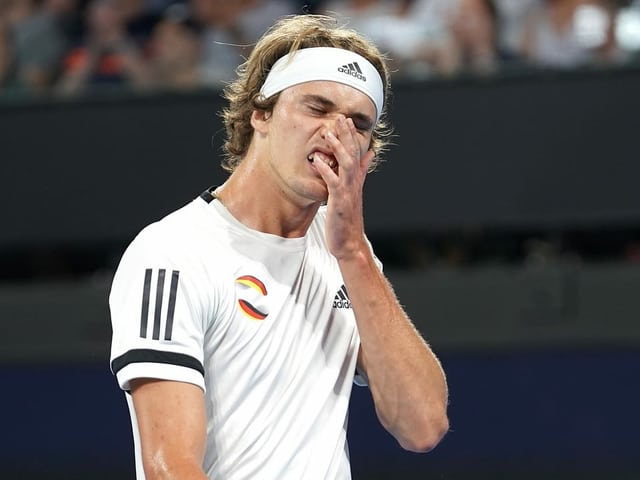 Whatever happened to Sascha….. Alexander Zverev was tipped to be the next big thing on the tennis landscape but it is all fallen apart for the German. The 22-year-old Hamburg born star has suffered three straight defeats in the ongoing ATP Cup in Brisbane. From smashed rackets to court meltdown, his preparation for the first Grand Slam of the year is in shambles following his defeat to Dennis Shapovalov inside the Pat Rafter Arena earlier today.
For a guy with his talent, he joined the pro circuit in 2013 at age 16, the second-youngest player ranked in the top 10 by the ATP, and was a permanent fixture in the top 5 throughout 2018. He was tipped as the leading light to takeover when the big three – Novak Djokovic, Rafael Nadal and Roger Federer left the scene. At 6ft 7in tall with good looks and his exciting prospects, life looked really good for the German until things last January. At first, it was his agent – Patricio Apey then his girlfriend and then his father, who worked as his coach fell ill and had to return to Germany. Zverev has endured a strange period in the game since. During the first half of 2019, Sascha did not make it beyond the second round in all the competitions he played it – this was a player tipped to win. From Indian Wells to Miami, to Marrakech then Monte Carlo, Barcelona, Rome and Stuttgart, his fortune didn't change. His self-belief had deserted him, Zverev was suffering.
Zverev has had to manage his life and career all by himself. Ivan Lendl was hired as his coach, but often failed to turn up to his games. He didn't have a manger and everything a manager should do; he's had to do himself. From booking hotel rooms, sorting out contracts, playing at tournaments, registering for new tournaments, liaising with lawyers, liaising with tour officials, practicing, calling in gear. "I didn't have anybody to do the little things," he says. Like respond to emails. So many emails! "You know, doing that every week, it's not easy, concentration-wise."
The modern-day athlete's life is managed by different people. Athletes don't negotiate deals, or smooth-talk sponsors, or book flights – managers do. It's a strange and necessary kind of privilege: employ people to manage your affairs so you can focus on managing your performance levels. You can't be your own manager and your own assistant and still be a top-10 professional tennis player.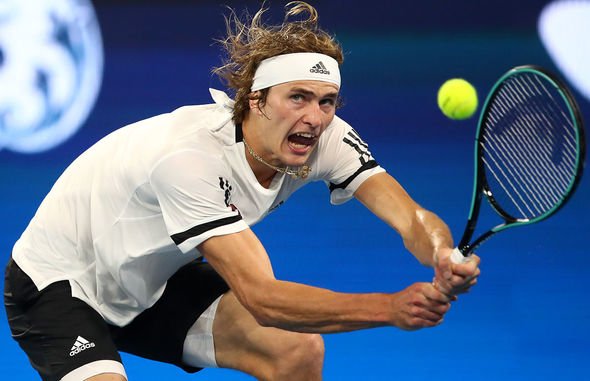 Fast forward to August last year, Zverev signed up with Team 8 – a management company formed by Roger Federer, his dad had recovered from his illness and was back on tour with him and he found a new love – a German supermodel Brenda Patea. Life look to be back on track in his personal life and what should follow next is improvement on the court. However, it is taking a little longer for him to get back to the top. He had a good run in the 2019 ATP World Tour Finals. As defending champion, he made it to the semis, losing in straight sets to Dominic Thiem but then everyone expected him to rest up and return swinging in the new year. The world's number 7 has shown all the unpleasant part of his game during the ATP Cup – arguing with Germany captain Boris Becker and his teammates, smashing rackets and playing with nerves.
Zverev needs to recover the mental side of his game and seek improvement. The personal troubles have been dealt with, he needs to tackle the professional and technical side of his game and life as if he still has the ambition to become World number 1 in the near future. It's all his hands.