Hello guys, we are continuing the team of year we started last week. We have published our Ligue 1, Bundesliga, Serie A and LaLiga teams; it is time for us to move to England. The English Premier League is arguably the biggest and most competitive league in Europe, and it has some of the games finest manager plying their trade there. In the last two seasons, the competition level at the top has been taken to a new height between Manchester City and Liverpool and this season has seen the Reds press on for their first league title in three decades for the break. There is a lot of intrigues surrounding the race for European places and the relegation battle whenever the league resumes. As usual, I didn't come up with this team alone; a seasoned sports event consultant and pundit on Radio and Television – Adeyemi Adesanya is the brain behind all of it. You can follow him on Twitter @yemiTM442.
Our Premier League team is set up in a 4-3-3 system.
Goalkeeper – Dean Henderson. The Manchester United loanee at Sheffield United is having a good season in his maiden campaign in the Premier League. Just like his current club Sheffield, the English man has surprised everyone with his abilities in between the stick – no wonder there are rumors of him replacing David De Gea soon at his parent club. He has 75.8% save percentage after 27 league matches. For a rookie, that is massive and it is no surprise he and his current club are overachieving in the division.
Full Back, Left – Bukayo Saka. 18-year-old Arsenal full back is one of the bright sparks at the Emirates this season. The youngster has played 30 games in all competitions for the Gunners proving to be a real asset with his offensive contribution of nine assists. His composure and ability to deliver the right ball for his team mates makes it difficult to ignore him in this starting XI.
Full Back, Right – Trent Alexander-Arnold. The Liverpool full back constant running up and down the right flank is a fundamental part of the Reds approach and how they have broken teams down this season. TAA is one of the first names of Jurgen Klopp team sheet and he has delivered with 14 assists and two goals in 40 appearances. When you have a full back this good and productive, you cannot leave him out.
Defense, Left Centre – Virgil van Dijk. Another Liverpool defender to make the cut is the big Dutch giant van Dijk. Since his arrival at Merseyside, the Reds have improved significantly at the back with his leadership and intelligent approach to the game. For a centre half who has played 41 games in all competitions and picked up just yellow card, it says a lot about his reading of the game and situations. Virgil is a leader and he is one to lead this defense.
Defense, Right Centre – Çağlar Söyüncü. 23-year-old Turkish international makes our team thanks to his stellar performances for Leicester this season. The Foxes are enjoying a fine league campaign, challenging holders Manchester City for the second position behind runaway leaders. Under Brendan Rodgers, the Turk is playing an important role for his team, his work rate, recovery rate and excellent tackling ability has seen suitors circling for his signature. He is a good fit beside van Dijk to marshal the defense.
Left Central Midfield – Kevin De Bruyne. Without a doubt, De Bruyne is the best attacking midfielder in the Premier League right now. The Belgian midfield maestro epitomises Pep Guardiola's philosophy of the game and is an integral player for the Catalan coach. Eight goals and 17 assists are his numbers in 26 league outings for the Citizens but the Belgian playmaker is one that makes City thick. His vision and creativity are second to none in the division, he is our pick for the chief-creator role.
Right Central Midfield – Fabinho. It took the Brazilian a little while to settle into life in England but once he did, his contribution in the middle of the park became obvious for everyone to see. The roaming defensive midfielder brings stability and athleticism to his game, providing balance and cover for the defense as well as allowing offensive players to operate with confidence of adequate cover. Fabinho is versatile but he has operated more in midfield and he will allow KDB the freedom to strut his stuff.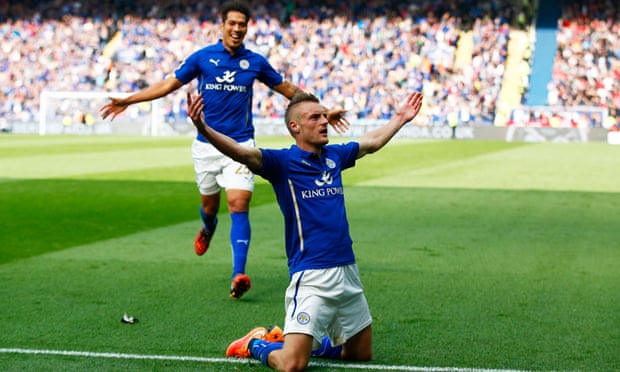 Holding Midfield – Wilfred Ndidi. The Nigerian midfield engine room is another Leicester City player whose performances haven't gone unnoticed. Five tackles per 90 minutes (45 total), 3.6 interceptions per 90 minutes (32 total), 44% tackle success rate, 89 ball recoveries, 78 duels won – these are numbers produced by world class players. His importance in his team was felt when he was injured for a few weeks and it was in that period Leicester's slim title aspiration went up in smoke. There is no way Ndidi will miss out.
Left Attack – Sadio Mané. The current African footballer of the year is enjoying another impressive season for the Reds. The Liverpool number 10 has been the most consistent attacker for Jurgen Klopp's team with his goals, assists and attacking display. The Senegalese international is a thorn in the flesh of opposing defense in the league, contributing 16 goals and eight assists in 40 appearances this season. Mane's reliability and dynamism makes him a tricky attacker and therefore pins down the left spot in attack.
Right Attack – Danny Ings. The Southampton striker is having his best scoring season in the Premier League with the south coast club. Ings has scored 42.9% of Southampton league goals this season, without his contribution, Ralph Hasenhüttl team will be further down the table fighting for their lives. Ings has shown his qualities and awareness inside the penalty area with his 67% goal per game ratio. His performances must have caught the attention of England boss as it has caught ours.
Centre Forward – Jamie Vardy. Leicester City striker leads the scoring chart in the Premier League with 19 goals in 26 appearances. The 33-year-old is in line to become the oldest winner of the Premier League golden boot if he can improve his already good scoring rate. He has a 66% shot-on-target accuracy and is scoring in every 117 minutes of league play. His contribution in attack is very crucial for Leicester, with the Foxes only outscored by Liverpool and Manchester City. Vardy's electric pace and clinical finishing prowess is the reason we picked him as our focal point in attack.
Manager – Chris Wilder. The Sheffield United manager is our pick to lead this team considering the excellent job he is doing with the Blades in the Premier League. If you ask Sheffield United fan what they think of Chris Wilder's tactics and they will all respond the same. 'Innovative, Exciting, Fascinating, Lovely to watch,' Would all be words/phrases that would be thrown around. Chris has proved himself as a superb motivator and a brilliant tactical innovator. The Blades have genuinely invented a new playing style with their use of over-lapping centre-backs. Wilder is definitely a top contender for manager of the year in the Premier League.