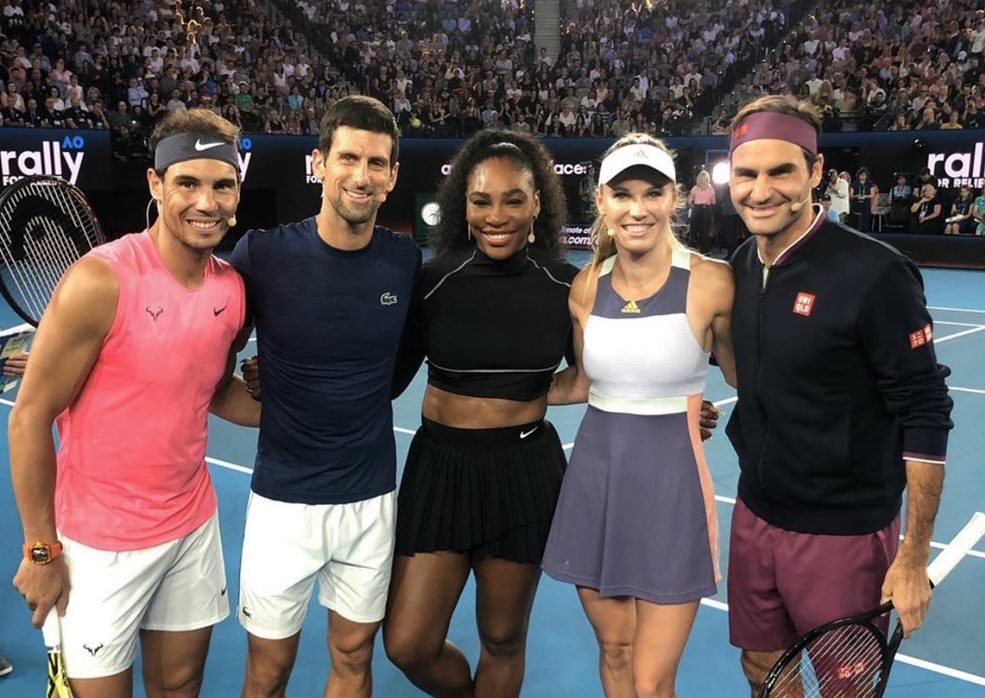 Swiss master – Roger Federer has raised the prospect of merging the governing bodies that oversee the men's and women's professional tennis tours. The 20-time Grand Slam champion put out a series of tweet earlier today talking about the shutdown of tennis because of the coronavirus pandemic and the chance it is giving the sport to assess its future.
"Am I the only one thinking that now is the time for men's and women's tennis to be united and come together as one?" Federer wrote, sparking an initial flurry of replies. There was instant support from Nick Kyrgios. "Yes," was the quick answer from the Australian, who is a friend of Federer. Judy Murray reposted a #strongertogether hashtag in apparent approval of Federer's remarks. Grand Slam winnners, Simona Halep and Rafa Nadal were also among those replying to express their agreement with the idea. "As you know per our discussions, I completely agree that it would be great to get out of this world crisis with the union of men's and women's tennis in one only organisation," Nadal tweeted.
One of Federer followers replied that having two strands of governance was confusing and unnecessary. That is where the meat of the discussion lies. The professional era in tennis started in 1968, and the ATP was founded in 1972 and has run the men's game since. The WTA was founded by Billie Jean King in 1973, uniting the women's professional game into one tour.
Merger is an idea that has been proposed before but has not been seriously discussed by either organisation recently, until the onset of the coronavirus crisis. Last week the ATP's new chief executive, Andrea Gaudenzi, drew back from agreeing with combining the administrative capacity of both organisations, but agreed closer cooperation was a good idea. "It is extremely important and I think it is one of our biggest advantages towards our competitors," he said. "Not only do we have a great women's product, but also our audience is fairly split among women and men."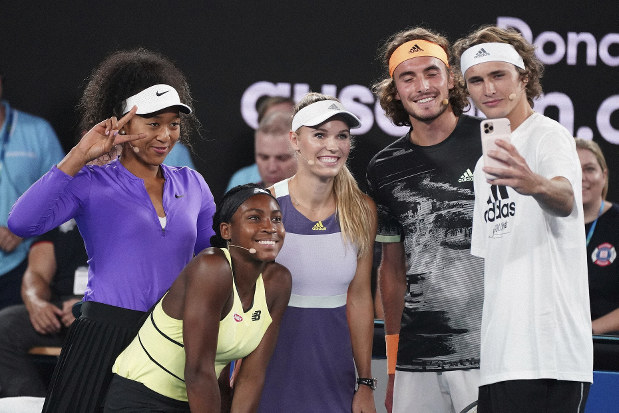 With all sports facing up to an alarming financial future, one strengthened and unified governing body certainly has a ring of appeal. There would also be marketing and scheduling advantages. They wouldn't need to change the net to change the logo between matches at combined events, for example. And maybe all televised tennis would be found in the same place, and no longer require several subscriptions to access. Women could gain financially as most of their standalone events have lower prize money, but how would men react to the potential dilution of their income and a brand which is significantly stronger at the moment? How likely is a merger to happen? It will require a lot of ground work and is very unlikely in the short term.
Federer added: "I am picturing a merger between the WTA and ATP. I am not talking about merging competition on the court, but merging the two governing bodies (ATP and WTA) that oversee the men's and women's professional tours. It probably should have happened a long time ago, but maybe now is really the time. These are tough times in every sport and we can come out of this with two weakened bodies or one stronger body."
With professional tennis suspended until at least mid-July because of the coronavirus outbreak, an interruption that has plunged the sport into financial problems because of a loss of income from ticket sales and media rights. Maybe the time is right for the administrators to sit down together and begin working out modalities of a merger that Federer and his colleagues have expressed strong interest.
What do you think?