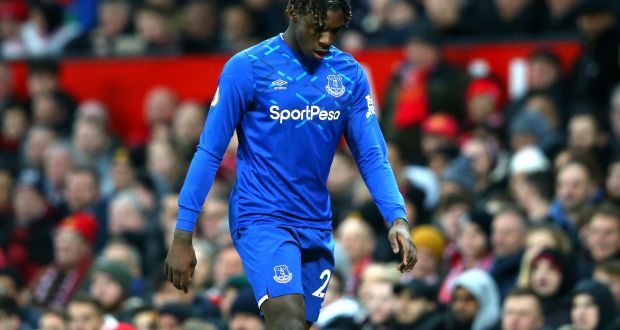 Everton said they were "appalled" after images emerged appeared showing striker Moise Kean at a house party. The 20-year-old Italian livestreamed a house party at his apartment in a private Snapchat group, showing 'female guests giving lap dances and other suggestive acts'. All of this, despite the UK being placed in a nationwide lockdown to combat the coronavirus pandemic, which has resulted in more than 20,000 British deaths.
Everton said they were "appalled to learn of an incident in which a first-team player ignored government guidance and club policy in relation to the coronavirus crisis". The club has "strongly expressed its disappointment to the player." In a statement, Everton added: "Everton has regularly stressed the importance of following all the government guidelines – including rules and advice for inside and outside of the home – through a series of official communications to all staff members, including players.
The former Juventus starlet Everton career hasn't kicked off as expected. The starlet was welcomed with open arms at Goodison Park last summer when Marco Silva convinced the club to shell €27.5m investment on him. But what have they got in from the Italy international? One goal and an assist in the 22 games which is a poor return and Moise hasn't helped his course in Merseyside with several off-field misdemeanours including reporting late for training. He has been compared with Emmanuel Adebayor and Mario Balotelli due to his unacceptable behaviors. On the surface, it feels like racial stereotyping but a closer look gives you an incline into this. Both Adebayor and Balotelli have courted controversies throughout their careers and it is on record, Kean confirmed Super Mario has an inspiration to him while he was growing up: "When I was younger I liked Mario Balotelli, especially during his time at Inter. Mario, too, has been an inspiration for me."
Kean isn't the only Premier League 'covidiot'. A certain club captain, Jack Grealish allegedly crashed his Range Rover following a 4am party, just hours after he urged fans to stay indoors. Kyle Walker faces disciplinary action after he hosted a party involving two sex workers. Kean actions are condemnable as he and his fellow party rockers are putting lives at risk.
The Everton striker needs to be careful not to follow the path of his mentor – Mario Balotelli. The supremely talented former Inter striker is not the best role model for Kean though they share same agent, play in similar position, represent same country and have played in the Serie A and Premier League. We've seen too many talents fall by the wayside because they lacked the focus and mentality to match their talent. A typical example is Antonio Cassano who admitted by calling himself "the biggest waste of talent" and it's too late for him to change that history now. It's not too late for Kean; the COVID-19 crisis has bought him some extra time. He can use this time to look to his inspiration and take note of what not to do, instead of throwing parties during a pandemic, if he wants to avoid becoming lost hope in the group of talented footballers.