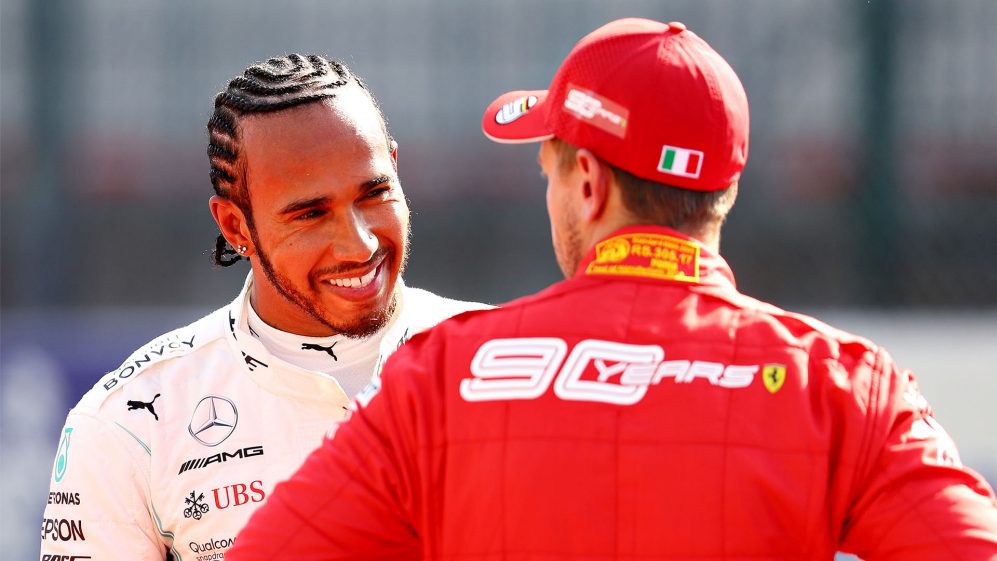 In life, never say never. It might just be the belief Scuderia F1 team – Ferrari is holding out for when it comes to convincing current World Champion Lewis Hamilton to join them. With his current deal winding down this year, there have been quiet murmurs of the Brit leaving Mercedes.
Hamilton said on Instagram: "There is no dream of another team. I am with my dream team. "There's not a thing in my way, as I'm not trying to move. I'm with the people who have cared from day one." Mercedes are "the best team", he added.
Hamilton response was to a report that his hopes of a move to Ferrari had been hampered by signs that Sebastian Vettel was moving towards a new contract with the Italian team. Vettel, like Hamilton, is out of contract at the end of the season, while the German's team-mate Charles Leclerc has a contract until the end of 2024. Vettel said he had made it clear he wanted to stay at Ferrari beyond the end of this season and added: "Whatever the deal will be like, it is whatever I and the team will be comfortable with. In terms of duration, normally the contracts I had in the past were all a three-year deal." He said at a news conference last week.
Speculation about the possibility of Hamilton moving to Ferrari gathered pace at the 2019 Abu Dhabi Grand Prix, when reports of a meeting between Hamilton and Ferrari chairman John Elkann began to circulate. And while Ferrari conceded the pair had met, the company's CEO Louis Camilleri said the media had read too much into the rendezvous. "It was a social event, which has sort of been blown somewhat out of proportion," Camilleri told journalists at a Christmas media lunch at Ferrari last year. "They have some common friends."
There are other top drivers who are free to move, Valtteri Bottas and Renault's Daniel Ricciardo are amongst this list. The Australian driver who shocked the F1 world when he announced his decision to leave Red Bull and sign for Renault but he has now admitted he would not rule out returning to the team that powered him to seven Grand Prix victories. When Sky Sports F1 about a possible return to Red Bull, he did not dismiss the idea. "I actually haven't really been asked that one," he said. "Would I rule out going back to Red Bull? I guess, to answer it: you know, no."
The 2020 F1 season remains in doubt as a result of the first nine races being postponed or cancelled as a result of the coronavirus outbreak. However, F1 bosses are hopeful they can start the season in the summer, with some races behind closed doors in Europe, before completing the season further afield. F1 is emphasising that the original calendar has effectively been consigned to the bin and they are having to start a new schedule from scratch