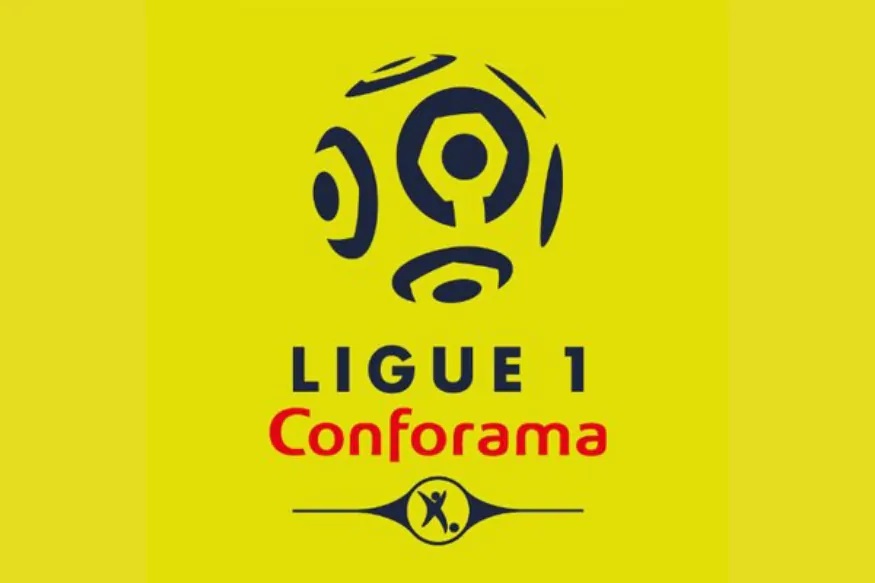 In this uncertain times, life trumps everything else and the French government might have been thinking in this direction hence its decision to ban all team sports until September meaning the French Ligue 1 (one of our focus leagues in our regular FESIG previews) became the first of the so-called "big five" leagues to end its season.
With the announcement coming from the French prime minister, Édouard Philippe, how will LFP determine matters relating to relegation and European places (the two domestic cups in France are yet to be concluded)? A current look at the Ligue 1 table before the initial suspension shows 18 of 20 teams have played 28 league matches apart from leaders Paris Saint-Germain and Strasbourg who have played a game less. Basement club Toulouse are all but relegated while PSG has a healthy 12-point lead over second-placed Olympique Marseille with a game to spare so they can be technically crowned champions again. Beyond these two clubs, the race for the Champions League spot particularly third place has been an interesting battle between Rennes and Lille OSC. These teams are separated by a point with Marseille having a six-point cushion over Rennes. The healthy competition in Ligue 1 this season is unparalleled; four points separates nine teams – fifth placed Reims are just four points better than thirteen placed Nantes. All these teams will believe they have a fighting chance for a European place considering PSG are in the final of the two domestic cups, victories for Les Parisiens means the Europa League slots will be decided from league positions.
Furthermore, what will happen to the French clubs still in the Champions League? PSG booked their place in the quarter-finals and Lyon hold a slender 1-0 lead over Juventus before the second leg of their last-16 tie was suspended. With no domestic league action to keep them in competitive shape, how will these teams perform if UEFA doesn't cancel its competition?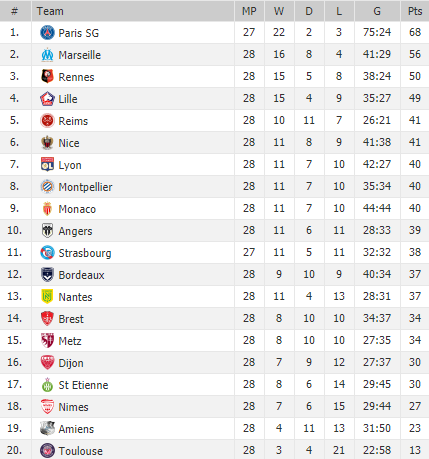 There are those who will be happy with the decision made. Olympique Marseille have enjoyed a good season under André Villas-Boas with a paper-thin squad. They had to maintain a strict budget due to FFP concerns and will be happy with the miracle performed by the former Porto coach. For Olympique Lyon, it is more of relief if not delight. Their campaign has been disastrous – from the disappointing short spell of Sylvinho as manager, to season-ending knee injuries to Memphis Depay and Jeff Reine-Adélaïde. However, it is a campaign that saw the emergence of exciting academy products Maxence Caqueret and Rayan Cherki. Rennes have continued to impress under manager Julien Stéphan, having signed an impressive selection of talents from around the country. Their highly rated young midfielder, Eduardo Camavinga, has promised to stay if the club reach next season's Champions League. It looks as if his wish will be granted. Rennes sit third in the table when the league was suspended.
On the other hand, there are those who do not agree with Édouard Philippe. One of the voices that has spoken out is Frank Leboeuf – a member of the victorious France squad that won the FIFA World Cup on home soil back in 1998. He said, 'People are going to be getting on the metro, trains, buses trams (in France from May 11). But you are going to ban 22 people from running about in a field. Economically, this is killing football.' On the economic side of things, French clubs will miss out on an estimated 650m euros following the government's decision not to restart the 2019-20 season. It is a colossal sum, football in France is faced with a huge challenge.
Interestingly, one would think that bottom club Toulouse will disagree with the decision as it impacts them negatively on the sporting and financial side. However, the club's president Olivier Sadran sees things differently. "Football wins by not continuing," he said on Tuesday night after the government made their announcement. "The country is currently suffering from a health crisis. It will shortly face an economic crisis. It would have been very frowned upon to dissociate ourselves from this." Perhaps he is right, but the decision leaves as many questions as answers.
With so many questions unanswered, the comment section is opened for your comment on the decision made by the French government. Do you think it was a wise move?