You can walk into any of the following banks to fund your online account
Request for a Deposit Slip and fill in as follows :
Account Name : Bia Stellar Concepts and Solutions
Account Number : 1013963061
Depositor's Name : Your BabaIjebu.ng Username e.g. SPORT_PLAYER
Amount : The amount you want credited into your Babaijebu.ng wallet/account e.g. N500.00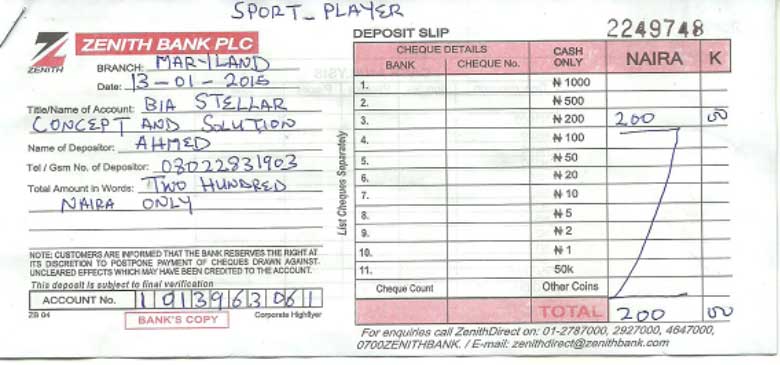 Please ensure all details you provide are correct, especially your Username as transaction amounts are posted instantly into your Babaijebu.ng Cash wallet and cannot be reversed from the bank.
Hand over the deposit slip and cash to the Cashier. The cashier should process your payment immediately and amounts deposited at the bank should reflect instantly in your babaijebu.ng Cash Wallet, if not, kindly contact us: 01-4663270.