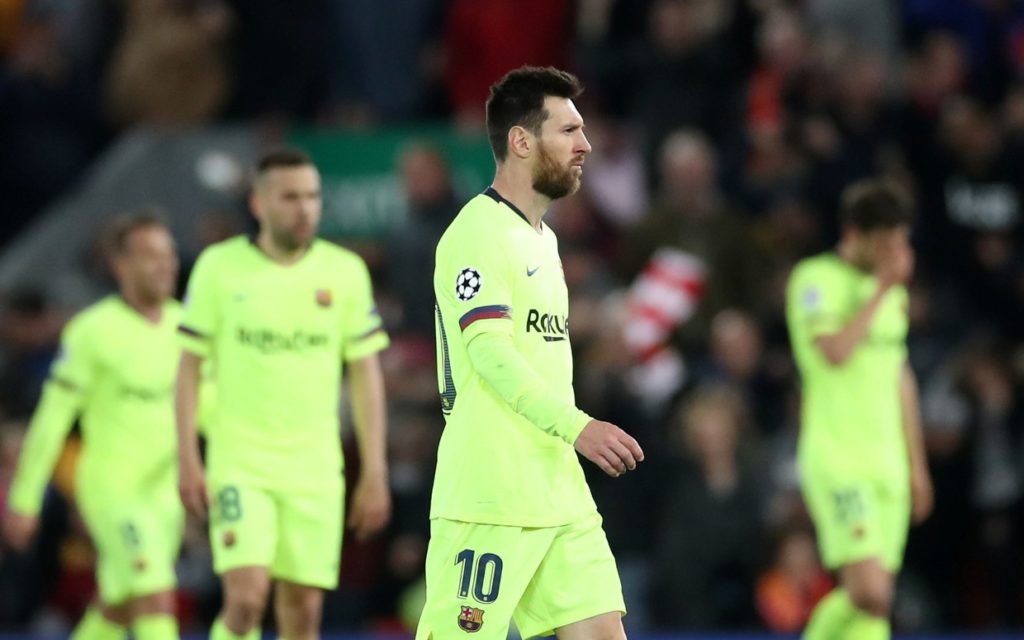 Just like it happened last season in the Eternal city of Rome, Barcelona have crumbled in the latter stages of the Champions League for a second season running in similar circumstance. If the lessons from last season were truly taken by Ernesto Valverde and his team, last night forgettable and regrettable performance in one of Europe's most intimidating grounds might not have happened with this catastrophe likely to have implications at the Spanish club. According to club president – Josep Maria Bartomeu, "there is no explanation for the fourth goal". Barca completely switched off. He went further to say "I feel really bad for the supporters, especially the ones that came to Anfield. It happened to us in Rome and now it's happened again here. "I congratulate Liverpool. I'd prefer to not give explanations now in the heat of the moment. There will be time to reflect, it's very difficult to explain this defeat."
Two similar exits in a competition the club captain Leo Messi desperately wanted to win will hurt the Catalan based club. Barcelona would have thought the path to success was well paved to win their sixth European Cup with rivals – Real Madrid, Bayern Munich, Atletico Madrid and Juventus out of the way in earlier rounds. It would hurt some more considering the final is in Spain and in Madrid. A victory there would have hurt the Madrid clubs, the political undertone and the psychological superior satisfaction it would have given the Catalonia nation.
Who is at fault? Who is responsible for this failure?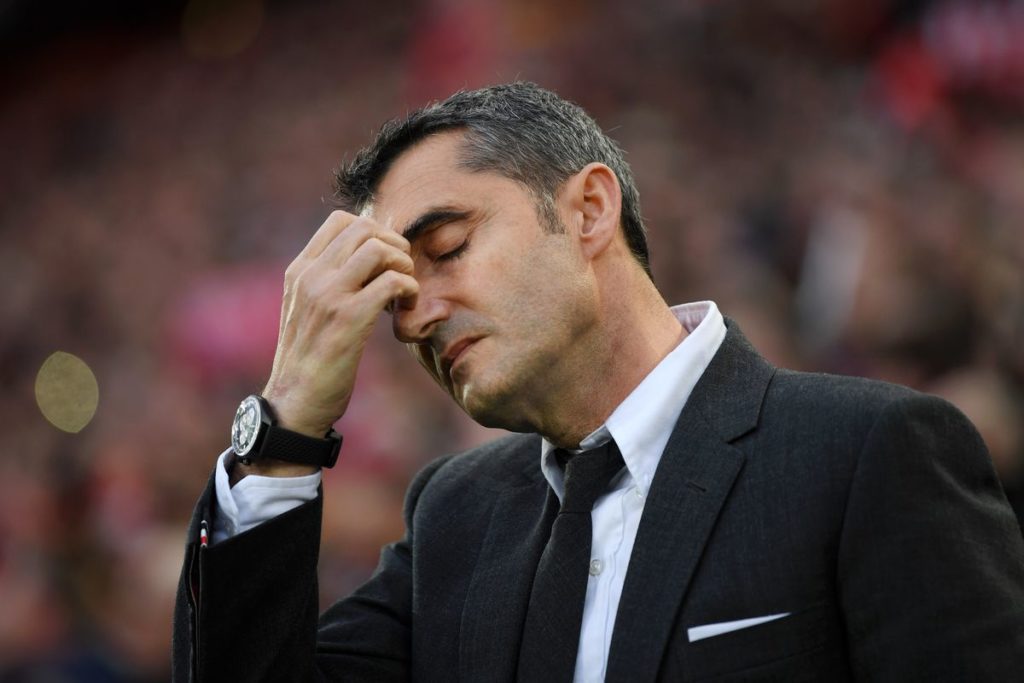 Coach Ernesto Valverde is the first one the list. The coach is responsible for preparing his team, strategy and tactics. With key absentees for Liverpool, one would be forgiven to believe this should be easier on paper and for the Extremadura born coach to believe in his team's ability of scoring at least one goal away from home. However, he should have been away that in four away games in the knock-out phase of this competition in his two seasons at Barcelona before yesterday defeat, his team has only managed to score just twice – once against Chelsea last season and one against Manchester United this term. Olympique Lyon, AS Roma and Liverpool managed to shut Los Cules out from scoring away from home – that's a poor record for a team aspiring to win the European Cup. Valverde has won the Spanish League title in his two seasons at the club but he is yet to win over majority of the fans because the former Athletic Bilbao manager is believed to be too pragmatic. He has been criticized for being too cautious and discarded the renowned possession based Barca approach. His style might have been his Achilles heels against a vibrant and energetic Liverpool side that covered 6km more. His game plan failed with uncharacterized errors from some of his top performers.
The players cannot be left out. Jordi Alba was culpable for two goals; his mistakes led to the first two goals though he might have turned the tie on its head if he had converted his chance in first half added time to level the game on the night. Sergio Busquets looked a bit slower and sluggish; he usually track runs into the box but Gini Wijnaldum ghosted in to score his first on the night unmarked and the Dutchman also leaped higher behind Gerard Pique to level the tie on aggregate with his second. The entire first team got a deserved rest at the weekend against Celta Vigo but the likes of Ivan Rakitic and Arturo Vidal looked jaded against an agile Liverpool midfield. Luis Suarez and Leo Messi have delivered for their team time and time again but those two players do not have capable replacement in their ranks. Big money buys – Philippe Coutinho and Ousmane Dembele are yet to start performing at the consistent level demanded at a club like Barcelona.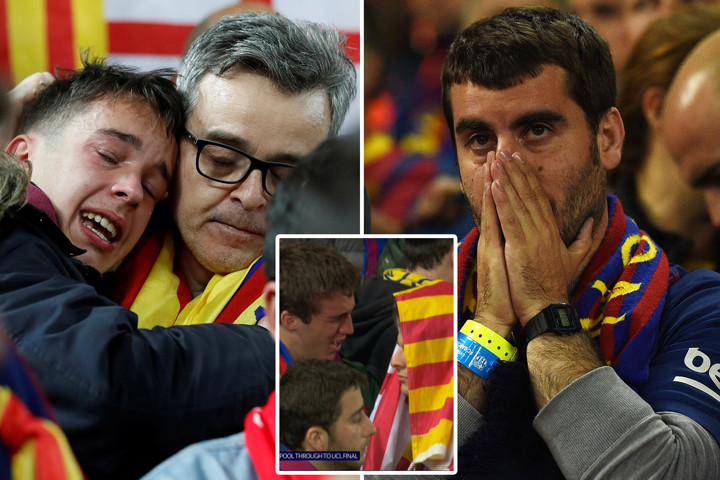 The board isn't left out as well; the President Josep Bartomeu and sporting director Eric Abidal haven't constructed a solid squad for Valverde to work it. A prime example is the loan deal for Kevin Prince Boateng whose loan spell has been nothing but a failed move. The striker was brought in as back up for Suarez but he didn't even make the cut for the trip to Liverpool. There is also concern about Dembele's fitness and availability having cost the club so much money. Several key members of the first team – Jordi Alba, Gerard Pique, Sergio Busquets, Ivan Rakitic, Luis Suarez and Leo Messi are 30 years and above; they are entering the final phase of their career and would require precise replacement if they aim to continue dominating at the top. The arrival of Dutch starlet Frenkie De Jong signifies hope for now and the future but there is a need for more quality as the conveyor belt from La Masia is failing to produce stars like it did a decade ago.
Barca have dominated the Spanish league in the past decade but haven't been able to replicate similar success in Europe like Real Madrid have done recently. At the end of this season, they will need to decide on the best approach to recapture the glory nights that brought four European Cups in nine years between 2006 and 2015.