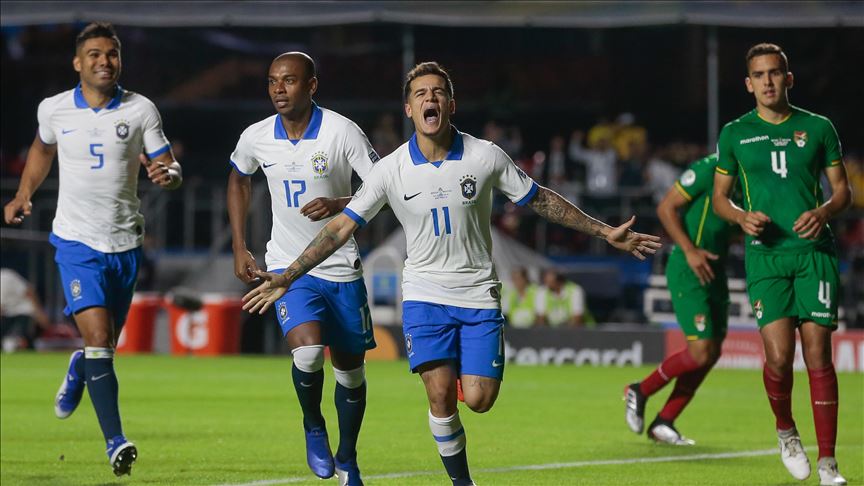 After the first round of group matches, Brazil, Chile, Uruguay have lived up to their favorites tag with convincing outcomes if not performances, however, Argentina with Leo Messi have it all do to ensure they do not suffer an early exit in Brazil. Wildcard entry – Qatar produced the performance of Match-Day 1 in their stunning comeback to force Paraguay to a draw at Estádio do Maracanã. Bolivia, Argentina, Japan and Ecuador need positive results in Match-Day 2 to stay alive in the tournament.
Here is our preview of all Match-Day 2 fixtures across the three groups.
Group A;
BOLIVIA v PERU – TUE. 18 JUNE 2019, 22.30HRS
View Game & Bet
Peru will be looking to record their first win at the 2019 Copa América when they take on Bolivia at Estádio do Maracanã in Rio de Janeiro. La Blanquirroja shared the spoils with Venezuela in the group opener and will target all three points against the perceived weakest team in group – Bolivia. Eduardo Vilegas team lost the opening game against Brazil but the bigger concern was La Verde struggle to creative goal scoring opportunities. This is a must-win game for Bolivia if they harbor any hope of progressing beyond the group phase.
VERDICT – The last time these two teams met was in 2017 and Peru won 2-1 at home. They are unbeaten in the last six meetings between these two nations. Bolivia are obviously struggling in front of goal and are outsiders to qualify from this group. Peru are favorites for this game and should put more points on board.
BRAZIL v VENEZUELA – WED. 19 JUNE 2019, 01.30HRS
View Game & Bet
Despite a slow start, Brazil overcame Bolivia 3-0 in their Copa América opener with Philippe Coutinho grabbing a brace. The Seleção can clinch a place in the knockout stage with a victory at Itaipava Arena Fonte Nova in Salvador. Venezuela kicked off their campaign with a draw against Peru; they need something from this match if they are to progress to knockouts. A defeat in this game could damage their chances; therefore, Rafael Dudamel and his La Vinotinto will treat this game as a final.
VERDICT – Brazil kept 11 clean sheets in the 15 games they played the hosts In 16 matches. The Canarinho have won the last three meetings between these two teams. Venezuela are in the hunt for second place in the group; Dudamel will be forced into at least one change after Luis Del Pino was sent off against Peru in their tournament opener. The expectation from the home crowd is pretty high and pressure on Tite shouldn't stop the Samba boys from winning.
Group B;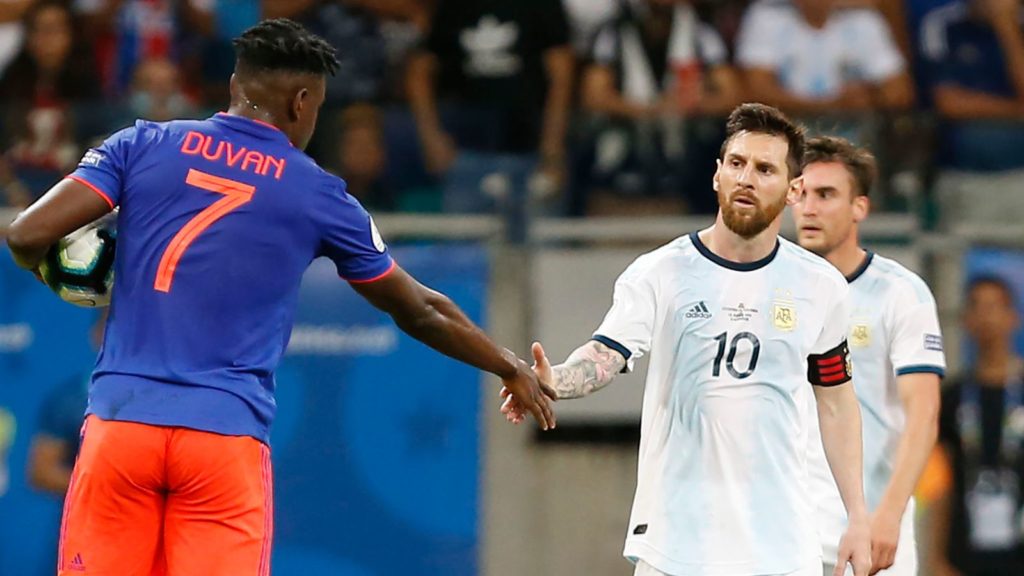 COLOMBIA v QATAR – WED. 19 JUNE 2019, 22.30HRS
View Game & Bet
Carlos Queiroz winning start to his first Copa América should change Los Cafeteros fans view about their new manager. Colombia were perhaps fortunate to beat Argentina but fortune favors the brave and La Tricolor daring against Argentina. Qatar produced a fine display on their Copa América debut, with the team coming from two goals behind to share the spoils with Paraguay. AL ANNAB's performance at the Maracanã will give them confidence they are more than just a team to make the numbers in this competition when they take on one of South America's heavyweight in São Paulo.
VERDICT – This will be the first meeting between these sides in international football. Colombia is a different breed from Paraguay; Carlos Queiroz team has won their last three matches including a Leo Messi led Argentine team. Qatar are still some way off challenging established super footballing nations but the Asian champions are steadily proving to be no pushovers anymore. Expect a battling performance from the Maroons; however, they are likely to fall to superior quality in Colombia.
ARGENTINA v PARAGUAY – THUR. 20 JUNE 2019, 01.30HRS
View Game & Bet
After back-to-back Copa América finals, losing the opening match to Colombia must have been a real kick to the teeth for La Albiceleste considering the effort from Lionel Scaloni team. Paraguay would equally be gutted to lose two points to the perceived weakest team in group having led more than three quarters of the game. Argentina face a must-win situation in their second group game and, no doubt, the weight of expectation to deliver falls on Leo Messi, he has to be at his sharpest this time in Belo Horizonte if he is to help his country pick up all three points from the match. What is the confidence level inside the Paraguay camp in this pivotal game?
VERDICT – Paraguay won the last meeting between the two countries and have kept clean sheets in successive games against Argentina. However, 26 of the last 29 wins have gone to the Albiceleste. Argentina have no option but to win this tie; their superior head-to-head record against this opponent gives them hope. However, considering their shaky form, expect another close fought match which could end in a draw. Both teams should get on the score sheet.
Group C;
URUGUAY v JAPAN – FRI. 21 JUNE 2019, 00.00HRS
View Game & Bet
2011 Copa América champions – Uruguay kicked off their Copa América in emphatic style thumping Ecuador 4-0 with the big guns – Edinson Cavani and Luius Suarez getting on the score sheet. Óscar Tabárez's team is now on a four-game winning run and was dominant in Belo Horizonte. On the other hand, Japan suffered similar defeat to Chile and looked somewhat out of depth in the defeat. The Samurai Blue will need better shooting accuracy to avoid another defeat and elimination in Brazil – Hajime Moriyasu's team shot 13 times against Chile with only three on target.
VERDICT – Uruguay have the better head-to-head in the five meetings between these two nations but more interestingly, Japan beat Uruguay for the first in October 2018, the last time both teams met. The quality in attack is likely to prove the difference between La Celeste and the Samurai Blue; Uruguay have the better forwards.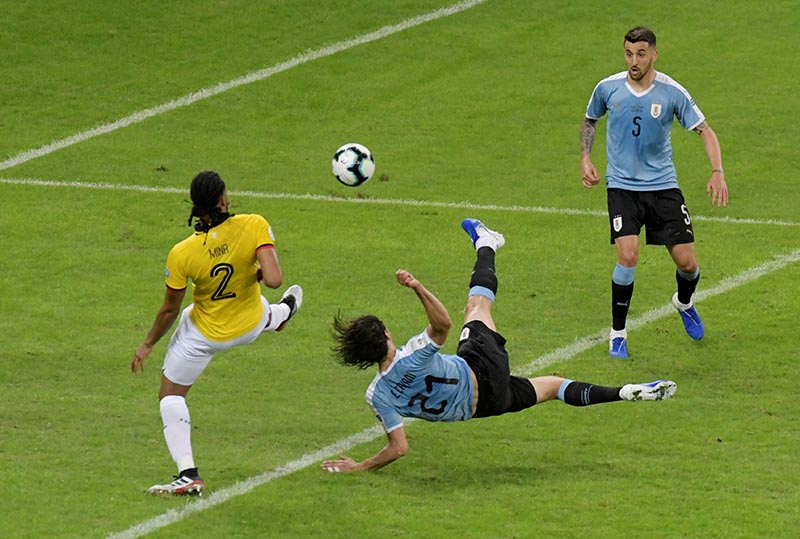 ECUADOR v CHILE – FRI. 21 JUNE 2019, 00.00HRS
View Game & Bet
Back-to-back Copa América champions – Chile were commanding in their victory against Japan as they set the marker as the team to beat in Brazil in defense of their title. Eudardo Vargas and his strike partner Alexis Sanchez shared three goals in between them in São Paulo. La Tricolor struggled during their opening match playing over an hour of the game with a man down. Ecuador were overpowered and dominated throughout the game, they will need a better performance against La Roja.
VERDICT – Ecuador's poor run in 2019 continues making it five games without a victory for Hernán Darío Gómez team. In 15 matches between two countries, Ecuador have six wins compared to Chile's seven. Both teams won their respective home matches in the 2018 FIFA World Cup qualifiers which were the last meetings. The last eight encounters has produced goals, it is inevitable that we would have at least one goal in Salvador.
It is a wrap on our previews for Match-Day 2 in the three groups at the 2019 Copa América. The stakes are getting higher in this competition so you need to keep playing while winning…. Predict and win big by visiting our Sports shop Babaijebu.ng for mouthwatering offers in the 2019 Copa América tournament.