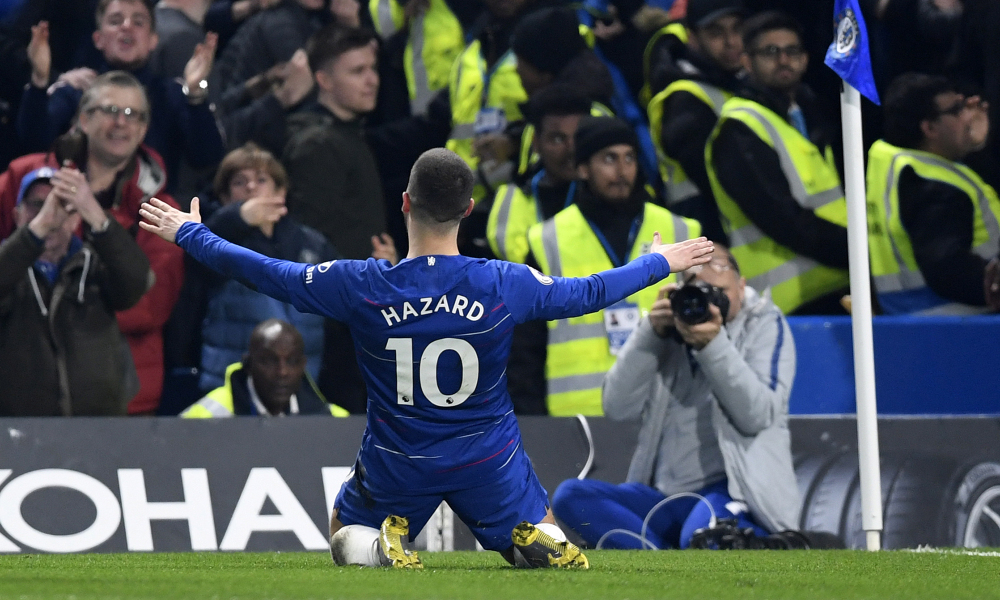 Five years after the last galatico signing (the longest period in President Florentino Perez reign without splashing the cash), Real Madrid didn't miss the opportunity to sign a player Zinedine Zidane had courted for the club since 2010. I would take Eden Hazard with my eyes closed." Zinedine Zidane said in April 2010 when the Frenchman was just about to return to the Bernabéu as presidential adviser and Hazard was 19 and playing for Lille. The Belgian magician was a star of the future nine years ago but right now, he is the star the White House in Madrid are pinning their hopes on for the present and future.
Exactly a decade ago, Florentino Perez regained Real Madrid presidency and he embarked on a huge summer outlay buying Kaká from Milan and breaking the record by purchasing Cristiano Ronaldo from Manchester United for £80 million as part of the rebuilding process then with the aim of breaking Barcelona hegemony in Spanish football. Gareth Bale arrived four years later; Real Madrid won La Decima and three more European Cups. At the end of 2017/18 season, the record breaking Los Blancos team seem to have hit full cycle but it took the president and board a full tough season to realize.
2018/19 season is arguably one of the poorest in the 117-year history of the club. It was even more frustrating coming on the back on a successful era where Real Madrid had dominated in Europe – winning three consecutive Champions League titles and four of the last six now. After Kyiv triumph, Zidane left; Cristiano decided to explore new adventure in Turin. Madrid turned to Julen Lopetegui and banked on Bale and Asensio to make up for Ronaldo's departure. Less than five months into his reign as Real boss, the former Spain coach was gone too and Santiago Solari was promoted within the club with the aim of replicating Zidane steps but it appeared he was handed a team that seem saturated and required injection of new blood. The Argentine didn't last till the end of the season with Zidane persuaded to return. The club icon returned with more power and authority – one of the reasons he walked away in the first place and is now saddled with the responsibility of building a new Real Madrid.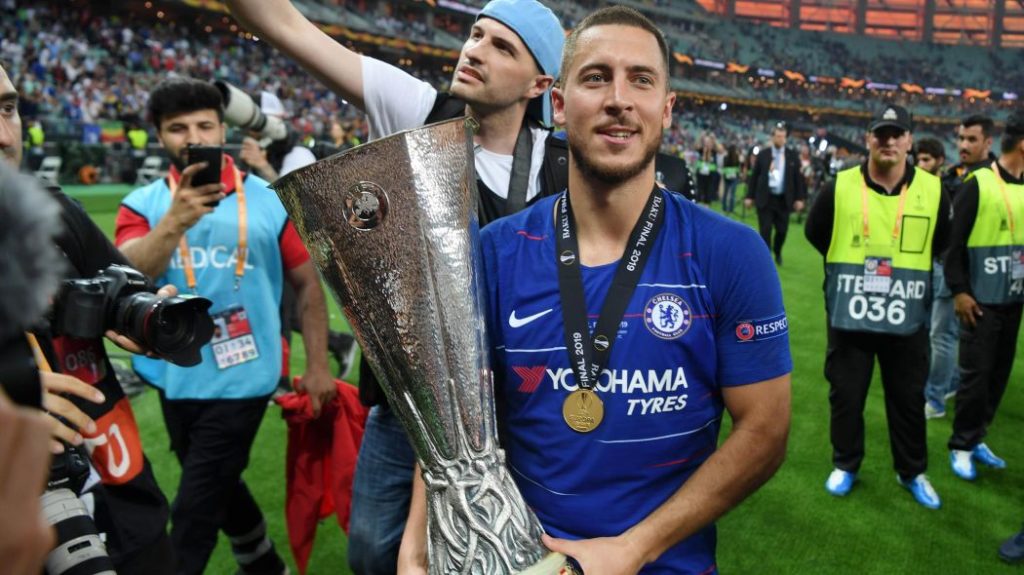 A new project is on the horizon at the Santiago Bernabéu with several quality acquisitions – Ferland Mendy joining from Olympique Lyon, Militao from Porto, Luka Jovic from Eintracht Frankfurt, Rodrygo from Santos are the new faces at the White House in addition to Eden Hazard. There is a likelihood that more would follow.
The 28-year-old agreed a five-year deal with Real Madrid last Friday in a reported 100 million euros (£89 million) transfer from Chelsea, making him the club's joint-record signing with Gareth Bale, who joined from Tottenham Hotspur in 2013. He is also Madrid's first marquee signing since James Rodriguez moved to the Bernabeu for 80 million euros after finishing as top scorer at the 2014 FIFA World Cup. But while the Colombian arrived at the then newly crowned Champions League winners, Hazard is joining a Real Madrid side in embarking on a rebuilding process after ending the last season without a trophy and finishing 19 points adrift of LaLiga champions Barcelona.
Real Madrid have their man and Zidane has got his wish. The three-time Champions League winning coach is the one who must make it worknow. With Vinicius Jr, Asensio, Isco, Rodrygo, Lucas Vázquez, Brahim Díaz, Karim Benzema, new signing Luka Jovic, and maybe even Bale still, there is a lot for Zizou to do in order to make this new project work considering how Real Madrid struggled offensively last season. The biggest loser in the Belgian's arrival is Vinicius Jr, he plays where Hazard does, coming in from the left – and the Brazilian who was just about the only shining light in an otherwise dreadful season will see his minutes drop for the former Chelsea star.
How will this new Real Madrid play? Zidane admitted there will be changes in Madrid's shape. The Frenchman would be trying out several systems during the preseason but in any shape or system, Hazard is likely to fit in and would be the focal point of the team. In a 4-3-3 system, 4-4-2, 4-2-3-1 or 4-2-1-3, Hazard has proven he can play across the front line during his final few seasons at Chelsea even though he enjoys playing off striker. Hazard's ability to ghost past defenders and link up with team mates should see him forge a great partnership with Karim Benzema, who has enjoyed one of his best seasons despite the Madrid side's collective failures. Benzema spent years toiling on behalf of Ronaldo, but Hazard scores and creates in equal measure and the French forward will enjoy collaborating with Madrid's new hope.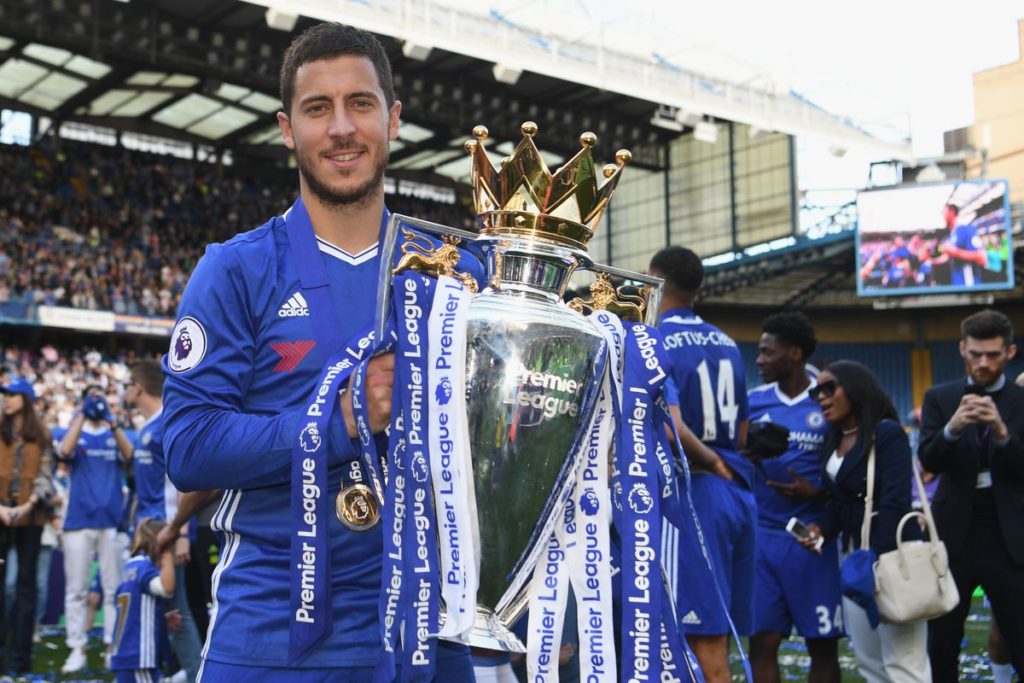 Hazard has been described as 'as good as anyone in the world' by his national team boss – Roberto Martinez. Enzo Scifo called a "genius", and his former Chelsea teammate Kepa Arrizabalaga described as "a truly great player, who'd be a starter for any team in the world". "We have been trying to make Hazard a Madrid player for quite a few years but we haven't managed to until now," Pérez said.
Hazard will fill one of the biggest hollow barrels Real Madrid currently have – chance creation. The creative process in a team requires fluidity, moving parts and incisive dribbling — something Hazard is elite in. His arrival should help Vinicius Jr and Karim Benzema shoot a stagnant offense into motion.
Tonight at 7pm CET at the Santiago Bernabéu stadium, Hazard will step out on the pitch at the Santiago Bernabéu for the first time wearing the Real Madrid jersey and will speak to the media in the press room.