Can Novak Djokovic retain his title in Melbourne? The defending champion and seven time winner will look to pick up where he stopped after leading his country to the maiden ATP Cup success. World number one Rafa Nadal has only won once in Melbourne (2009), he is only one Slam behind all-time winner Roger Federer as he seeks to go one better than last year final. Roger Federer, Daniil Medvedev, Dominic Thiem, Stefano Tsitsipas are amongst the top contenders for the first Grand Slam of the year.
Who will conquer in Melbourne?
Rafael Nadal
Since winning the Australian Open in 2009, Nadal has not had much luck down under losing four subsequent finals and has been unable to lift the trophy again. The World number one had a brilliant 2019 winning two Grand Slams (French and US Open), reaching the final in Melbourne and the semis at Wimbledon. He is very close to equaling Federer's 20 Grand Slam record with 19 in the bag for the Spaniard. Nadal hasn't started the New Year in blistering form, struggled during the ATP Cup but the Mallorca-born legend is natural competitor and will give any rival a game to remember one their day. Nadal is one of the favorites but his physical frailties might hurt his chance.
Novak Djokovic
The defending champion arrives in Melbourne with success in the Australia this year already having led his country to ATP triumph. He looked like a man on a mission in his opening tournament of the season and that doesn't bode well for his competitors. Nole is undefeated in Australian Open finals and it is no surprise the seven-time champion and defending champion is the overwhelming favorites to retain his title. The Serb won two Grand Slams last year as well – Australia and Wimbledon and looks good to be Slam winner this year again.
Roger Federer
It is unbelievable that a 38-year-old is still being considered as a contender for a Grand Slam but make no mistake, we are not talking about just an ordinary tennis superstar, we are talking about the game's greatest in the modern era. Roger still has memories of his triumphs in 2017 and 18 fresh in his mind but he was undone by a relatively unknown Stefano Tsitsipas then. Roger showed the world he is still close to the very top with his performance at the 2019 Wimbledon final when he was one point away from winning on two occasions. The Swiss master is still the World's number three for a reason and he cannot be underestimated as he eyes his 21st Grand Slam title.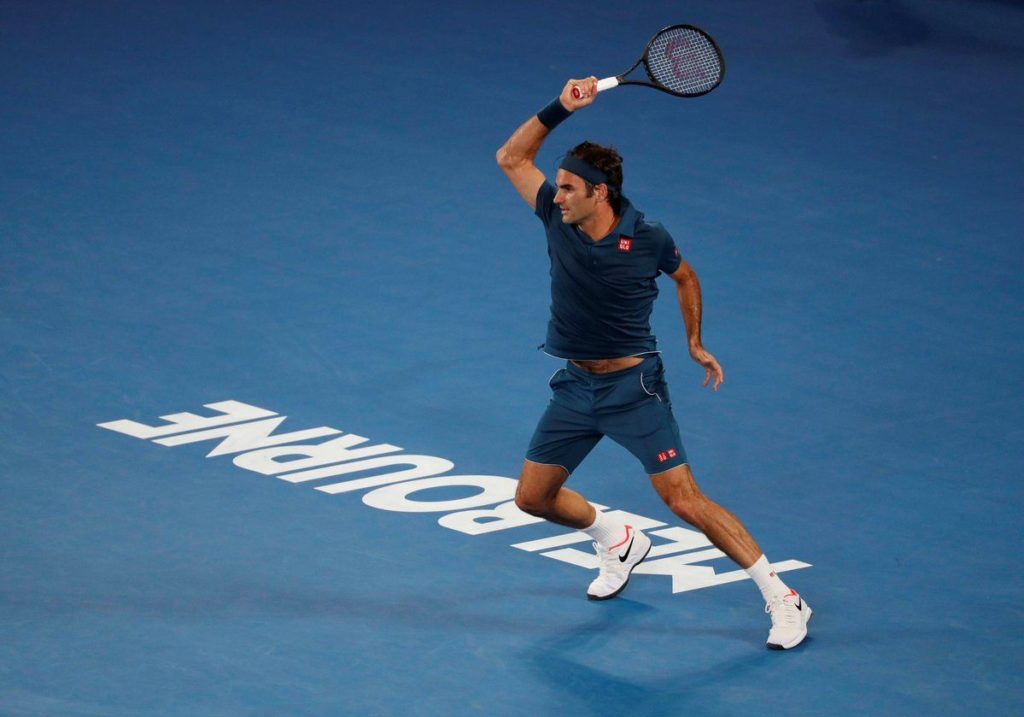 Daniil Medvedev
Medvedev has staked his claim as one to be considered as a serious contender following his incredible 2019 season, reaching six consecutive finals, winning four of them (including maiden Masters 1000 Series titles in Cincinnati and Shanghai) and finishing runner-up to Rafael Nadal in a memorable US Open final. Medvedev looked good in ATP Cup, winning four matches and, significantly, moving up to number four in the rankings. Big things are expected from the Russian this year starting from the first Grand Slam.
Dominic Thiem
Thiem is now 26 and after making giant strides in 2019 including reaching the French Open final and ATP Finals, the Austrian is really coming into his own and looks ready to challenge or even win a Grand Slam. Surprisingly, he is yet to reach the quarterfinal at the Australian Open – that should be his first target in Melbourne. However, his start to the new season hasn't been inspiring, losing to Borna Coric and Hurbert Hurkacz at the ATP Cup. You just get the sense that he remains vulnerable against these types of opponents. Thiem may well break through as a major champion in 2020, but no one knows which one of the Slams it will be.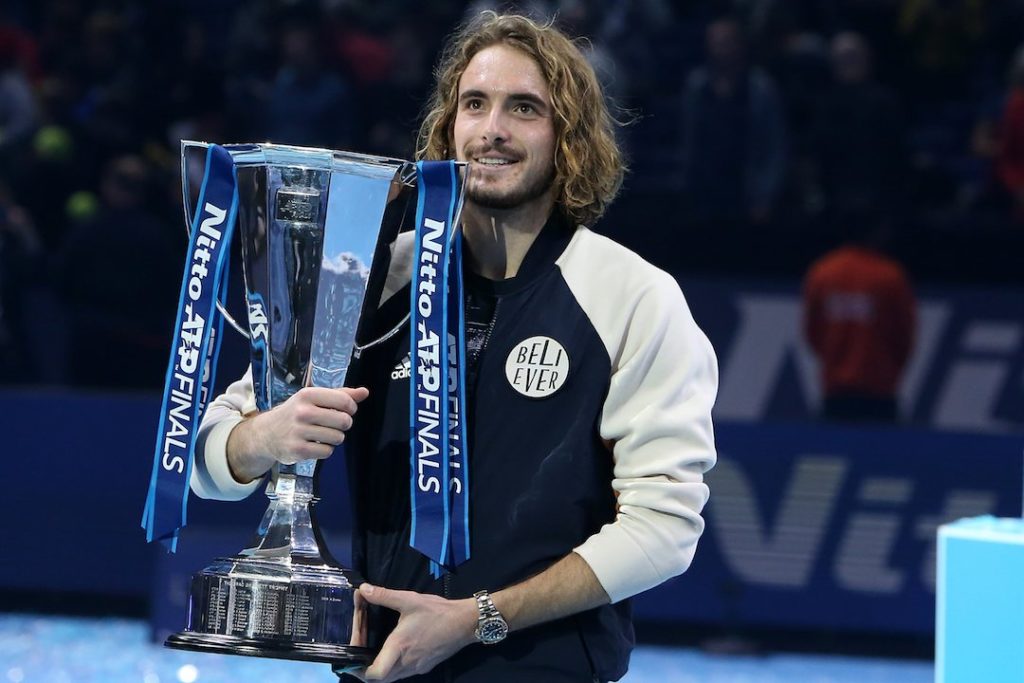 Stefano Tsitsipas
The Greek star finished 2019 with the biggest title of his career, winning the Nitto ATP WTF in London. He was a semifinalist in Melbourne last year and will aim to improve on that in 2020. He announced himself as a top player when he beat Federer in four sets at the Australian Open in 2019, ended the 2019 season as the world number six. He had a mixed ATP Cup campaign, beating Alexander Zverev, but losing two tight matches to Denis Shapovalov and Nick Kyrgios. He's got the ambition, but is the Australian Open too soon for him to deliver? You can never rule out Tsitsipas and his desire.
The AO2020 promises huge excitement and upset like every other Grand Slam. Going back form book and competition history, here is our projected quarterfinal draw.
Nadal v Thiem
Medvedev v Zverev
Berrettini v Federer
Djokovic v Tsitsipas
Do not miss the best of tennis over the next fortnight serving off from Melbourne. Enjoy AO2020!