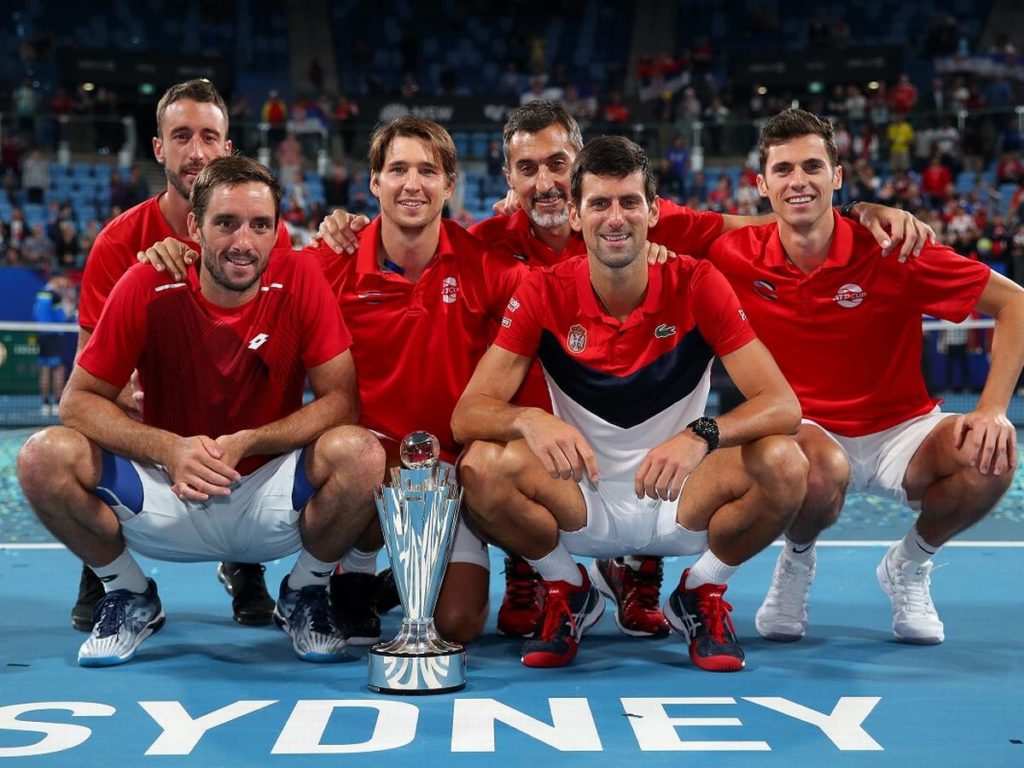 The 2020 ATP Cup was the first edition of the ATP Cup. It was an international tennis tournament held by the ATP and it was the first ATP team tournament since the last edition of the World Team Cup in 2012. It was held at three venues in the Australian cities of Brisbane, Perth, and Sydney.
There were some of the most notable takeaways from the 24-country competition's first edition.
Team Serbia win Inaugural ATP Cup
In thrilling fashion, Serbia defeated Spain 2-1 to claim the trophy, with World No. 2 Novak Djokovic beating World No. 1 Rafael Nadal in straight sets in the No. 1 singles match, before returning to Ken Rosewall Arena to partner Viktor Troicki past Pablo Carreno Busta/Feliciano Lopez for the trophy. "I'll remember this experience for the rest of my life as definitely one of the nicest moments in my career," Djokovic said. "I've been very fortunate and blessed to have an amazing career the past 15 years, but playing for the team, playing for the country with some of my best friends for a long long time, you can't match that. That's just too special."
Australians Thrill Home Crowds
The Australians needed a wild card at the first entry deadline to ensure their spot in the inaugural ATP Cup. But the home favourites proved that they were plenty deserving of their place, advancing to the semi-finals. De Minaur was close to surprising World No. 1 Rafael Nadal in the semi-finals, which would have forced another deciding doubles thriller. But despite the Aussie's tremendous effort, backed by a raucous crowd, Spain ended the home side's run.
Spaniards Shine, Fall Just Short Of Title
Rafael Nadal and the rest of Team Spain battled hard from Perth to Sydney, working their way to the deciding doubles in the championship tie. But the Spaniards fell just short against an inspired Serbian side. "I think is a great competition. Excited to be part of it. Excited to represent my country," Nadal said. "I enjoyed a lot to share all this week and a half with my friends on the team. The organisation have been fantastic, honestly."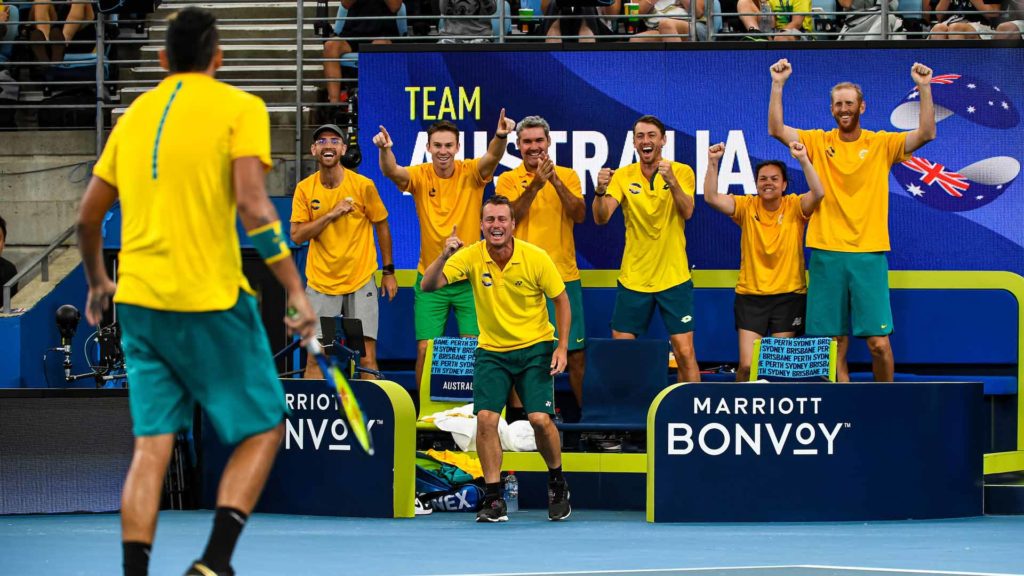 Video Review Gives Players New Look
There was plenty use of Video Review at the ATP Cup – from confirming whether a player touched the ball with his finger before hitting a lob to checking whether a player hit a 'foul shot' by making contact with a volley on the opposite side of the net, there was plenty of use of Video Review at the ATP Cup. "I think it's really cool," Radu Albot of Moldova said of Video Review. "I also saw… with Novak when he put the racquet over the net. That was interesting because if there is no VR [Video Review], you cannot see, it is so quick."
Legendary Captains Embrace New Role
Each country was led by a captain, and there were plenty of tennis legends who led their countries in pursuit of the trophy. Four former World No. 1s who took the role of captain were Boris Becker (Germany), Lleyton Hewitt (Australia), Thomas Muster (Austria) and Marat Safin (Russia). Other notable captains included 2004 Roland Garros champion Gaston Gaudio, Tim Henman and playing captains Grigor Dimitrov, Gilles Simon and Steve Darcis. "The event is a very interesting tournament for the beginning of the year, so they can play a lot of matches. They are all friends on the team, so it gives a comfortable atmosphere inside the team. They practise together. The format is great," Safin said. "For me, I learned a lot. Experience-wise it's amazing. It's very interesting, very interesting for me, too."
Russians Show Why They Will Be A Force For Years To Come
Russia's top two singles players, Daniil Medvedev and Karen Khachanov, are both 23. So making the semi-finals shows that their country will be a force to be reckoned with for years to come. Khachanov and Medvedev led Russia through Group D play with the loss of just one match across three ties. And with a dangerous Argentina team waiting in the Final Eight, they raised their levels even higher to earn a 3-0 sweep and make the semi-finals. Medvedev played Djokovic in one of the matches of the tournament, but fell just short of sending his country to a deciding doubles.
We were served top quality tennis and entertainment across three cities in Australia in the 10-day old tournament. From Brisbane to Perth and Sydney, there was no shortage of action and excitement. Are you looking forward to the next one already? We are thrilled…. Until then, enjoy the rest of the tennis season starting with the first Grand Slam – 2020 Australia Open serving off in Melbourne. Do not forget to visit our Sport shop Babaijebu.ng for our mouthwatering odds for all matches in the tournament.