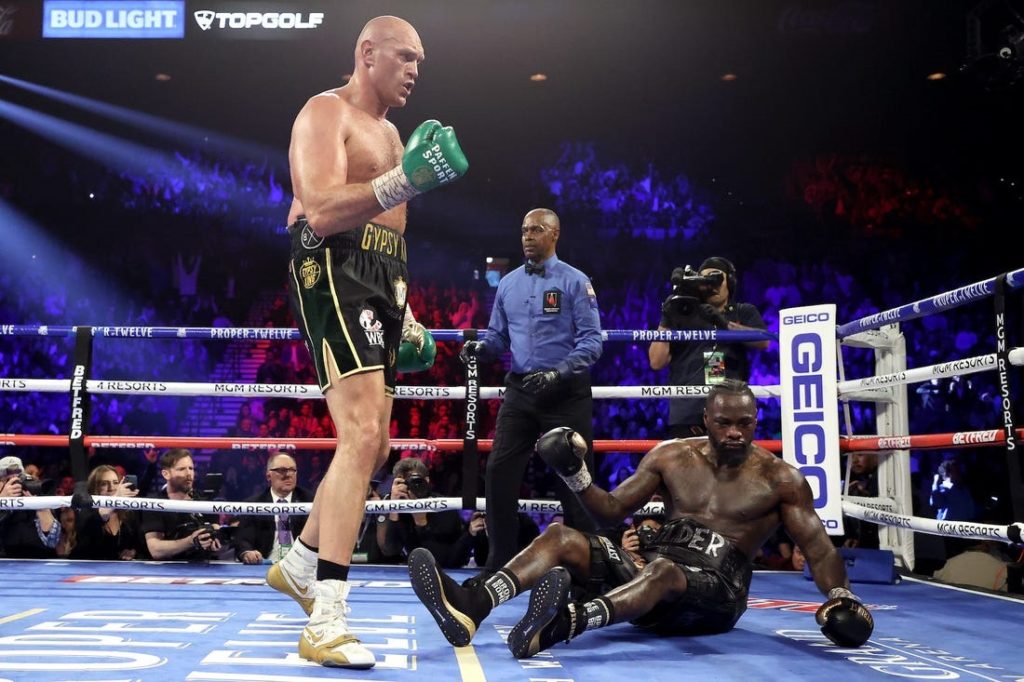 Saturday night saw WBC Heavyweight champion, Deontay Wilder (41-1-1) soundly beaten in Las Vegas losing his WBC Heavyweight title to Tyson Fury. At times, a champion like Wilder will lose their title, but even in defeat, there are things for him to build on.
Wilder looked like a beaten man following a devastating blow that landed in the third round. That punch looked to have possibly damaged his eardrum, but also a broken jaw (pending medical report). From then on, Wilder was not the same. Through the remainder of the bout, Fury continued to pressure and punish Wilder, sending him to the canvas another time in the fifth round before finally finishing Wilder in the seventh round. Wilder has had other bouts in which he has shown vulnerabilities. However, in all of those fights he was able to erase those flaws with his right hand. He has never looked more beatable than he did on Saturday night, to the credit of Fury. It is always interesting to see how a fighter responds to their first loss. Recently, we saw Anthony Joshua exercise his rematch clause immediately following his loss to Andy Ruiz; Wilder has the opportunity to do the same with Fury. So, what's next for now former Heavyweight champion, Deontay Wilder?
For starters, finding the silver linings in Saturday night's cloud will be very challenging for Wilder. Fury had his number in every way, knocking him down twice and forcing Wilder's corner to stop the fight in the seventh round. Wilder made $28 million for his efforts on Saturday, plus a 50-50 split of the other fighter revenue available to the two heavyweights from the massive pay-per-view event. After such a one-sided loss, some might believe retirement is in the cards for Wilder. However, during his post-fight interview, Wilder didn't talk like a fighter considering hanging up the gloves.
At times like this, boxers usually consider changing their trainer. A change of sort might finally be in order for Deontay Wilder. A new set of eyes and another mind could prove beneficial for Wilder at this point of his career. Wilder displayed troubling tendencies in the ring against Fury. Particularly, his deficiencies on the defensive end could result in a shortened career if the proper adjustments aren't made in order to minimize that type of damage from occurring.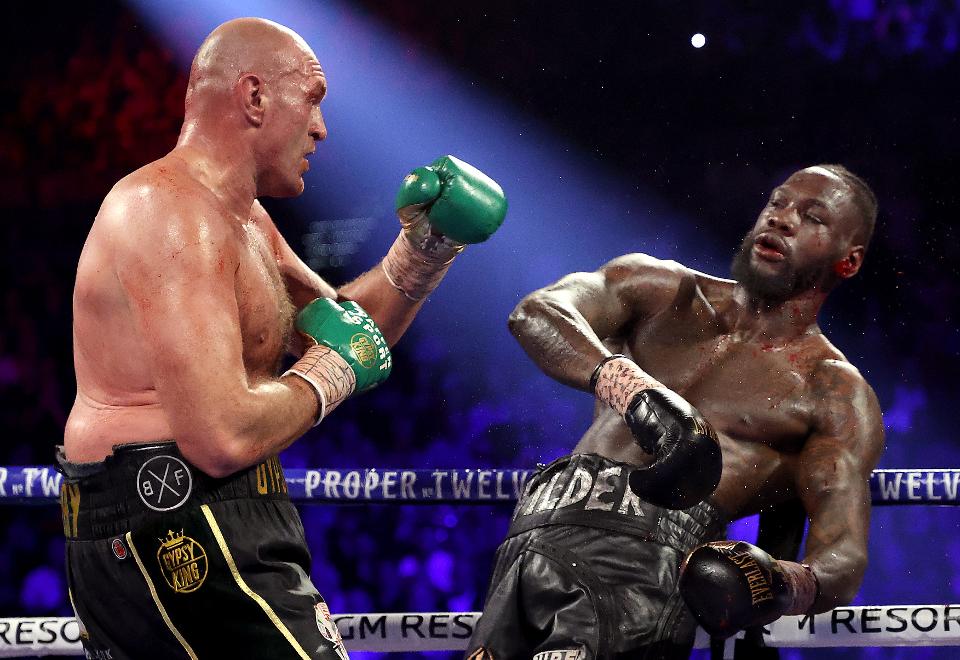 A third fight with Fury. Both Wilder and Fury had a clause in the contract to pursue a third fight if they lost on Saturday night. The winner of the rematch would get a higher percentage of the fighter's portion of the revenue, but Wilder as Saturday's loser, can delay a potential Fury vs. Anthony Joshua unification bout if he exercises his right to a third fight. A trilogy of Wilder v Fury might not be a box office sell-out considering how the Bronze Bomber was beaten so definitely.
Fight another boxer. Perhaps the best course of action would be for Deontay Wilder to look to have a "tune-up" fight of sorts in aims of improving on areas in which he will need to have more success in against Tyson Fury. An immediate rematch may not allocate Wilder enough time to effectively make the necessary changes. A bout with another title contending level opponent may be exactly what the doctor ordered.
Face the Winner of Kownacki-Helenius bout; Kownacki and Wilder were seemingly on a bit of a collision course any way because they fight on the same network or Face the Winner of Whyte-Povetkin. Most expect Dillian Whyte to defeat Alexander Povetkin in May, but the latter is a tricky heavyweight who has been known to present problems for other top fighters like Joshua in the past, before being knocked out.
There are a list of fights he can take on before considering the big one again. Wilder is no longer a world champion, which means he doesn't have to fight a top contender immediately. He has only one approach and plan to take and his management must manage his next move efficiently to ensure he is not on the road out of the big league.