The opening weekend of the 2017/2018 English Premier League season was an amazing stunner so much entertaining action. Big clubs like Chelsea and Liverpool failed in their opening fixtures, but the likes of Manchester United, Manchester City and Tottenham did very impressive jobs.
Looking at this and previous English Premier League stats, our best bets for 2017/2018 EPL Week 2 tips can be found below;
Swansea City Vs Manchester United
Saturday 19 August, 12:30pm, Liberty Stadium
Manchester United were most likely the most impressive side in the opening last weekend and they will go into this clash with Swansea City as nearly everyone's favourite to win.
Romelu Lukaku has made an immediate impact for the Red Devils and it was in games against the smaller sides in the competition that he excelled during his time with Everton. Winning games away from home was not a problem for the Man UTD last season.
Swansea City took a well-earned point from their meeting against Southampton last weekend, but this is obviously a much tougher challenge for the Welsh side.
This is a game that Manchester United should be able to win with little fuss.
Football Betting Prediction:
Back Manchester United to Win Over 2.5
Bournemouth Vs Watford
Saturday 19 August, 3:00pm, Goldsands Stadium
Watford made an impression against Liverpool last weekend, but Bournemouth favourites to win this clash. Bournemouth have never really been able to beat West Bromwich Albion in their opening games, but there is no doubt that they are a better side at home. Watford showed a strong spirit to take a point from their entertaining bout against Liverpool and they are a side that could pull up a surprise surprise this season.
Bournemouth were reliable to bet on in their home games last season and there is no reason to jump off this campaign.
Football Betting Prediction:
Back Bournemouth To Win
Burnley Vs West Bromwich Albion
Saturday 19 August, 3:00pm, Turf Moor
Bound to be one of the most competitive games in English Premier League betting this weekend, there is very little information between these two sides in betting. Burnley started their EPL campaign with an unbelievable win over Chelsea and they head to Turf Moor – a venue where they dominated last season – with plenty of confidence.
West Bromwich Albion started their season with a professional win over Bournemouth, but they have struggled to produce away from home in recent seasons.
This game doesn't promise any fireworks as neither side might score in the first half and this might be a valuable betting play.
Football Betting Prediction:
Bet Under 0.5 Goals in the First Half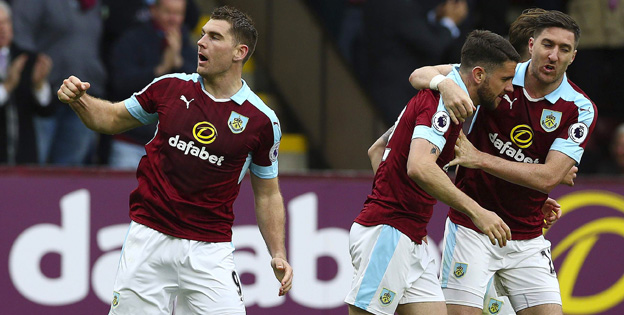 Visit our tutorial page to learn how to play sport betting and Baba Ijebu lotto on mobile using your phone's credit.
Leicester City Vs Brighton and Hove Albion
Saturday 19 August, 3:00pm, King Power Stadium
Arguably, the toughest draw to start the EPL season was Brighton and Hove Albion's and now, they are going to King Power Stadium; an always difficult site for any English club.
Leicester City were a little bit unlucky in their opening loss against Arsenal even when they really did play awesomely well. King Power Stadium was a happy hunting ground for Leicester City the season before last and last season when they won eight of their 13 games at home.
Brighton and Hove Albion did well in their defeat at the hands of Manchester City and it will be interesting to see how they play against Leicester City. It is still too early to have a firm grasp on the Brighton side, but they look to be well-organised defensively and Leicester City might have some problems breaking through them to the goal.
This is a match that Leicester City should win, but they won't have it all their own way and an over 2.5 could be on the way here.
Football Betting Prediction:
Back Leicester City to win and Over 2.5
Liverpool Vs Crystal Palace
Saturday 19 August, 3:00pm, Anfield
Crystal Palace have been bad news for Liverpool in recent seasons and this will be one of the most interesting games of the weekend.
Liverpool conceded a late goal to drop points against Watford last weekend and they go into this clash right after their trip to Hoffenheim for their Champions League qualifying fixture. Most punters will back them to win this match, but this was not a position in which they thrived last season – winning only 12 of their 19 games at home.
Crystal Palace started their EPL season with a very poor effort against Huddersfield Town and it is difficult to know what to infer from that performance. They generally had their best form away from home last season and they won six of their 17 away games at high betting odds. Backing Crystal Palace in any fixture against Liverpool in recent seasons has been a highly profitable too.
Crystal Palace are capable of winning you some big money at Double Chance or a draw.
Football Betting Prediction:
Back Crystal Palace or Draw Double Chance
Place your bets right from your mobile phone using your phone's credit.
Visit our tutorial page to learn how to play sport betting and Baba Ijebu lotto on mobile using your phone's credit.