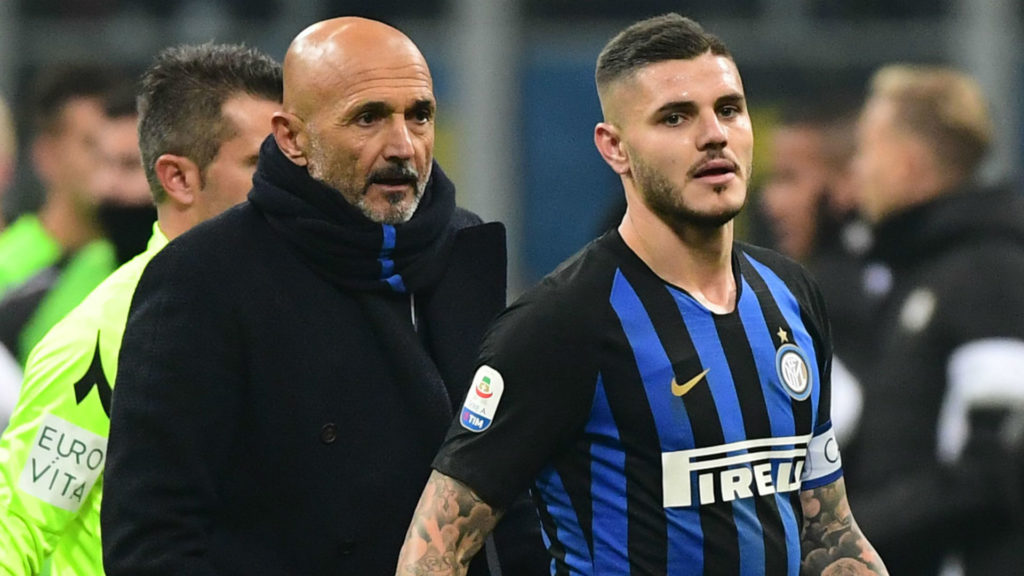 Is the Beneamata club in another turmoil? The Nerazzurri announced stripping Mauro Icardi of his club's captaincy on the eve of their departure to Vienna as they commenced their Europa League adventure having dropped off from the Champions League. The club decision infuriated their top scorer who refused to travel with the squad to Austria for the game they eventually won 1-0. But he showed up at the Giuseppe Meazza on Sunday, Icardi was spotted in the stands wife watching the game against Sampdoria. Why was Icardi stripped of the captaincy? Well it has got to do with his protracted contract negotiation and the soap opera behind the scenes between his agent and the club. His agent has been speaking to the media a lot. In a space of two weeks, Wanda Nara told Tiki Taka – a Mediaset program: "We haven't discussed figures, Inter have other priorities right now… I like Marotta, he seems like a sincere person to me and today he showed it, he's what we need. There's hypocrisy in football, but he looks at you and tells you the truth, and in this industry we're not used to that." 14 days later she was back talking to Tiki Taka: "I'd like to see Mauro more protected by the club because sometimes nasty things have come out from inside." Her message did appear not to sit well with the club hierarchy; a decision was made on Mauro situation. CEO Beppe Marotta and head coach Luciano Spalletti decided that the Argentine wasn't befitting of the Inter armband anymore when you consider Javier Zanetti is still an important figure at the club, a living symbol who has followed the steps of Beppe Bergomi, Armando Picchi, Giacinto Facchetti and Beppe Baresi. Even the club ultras did not fail to register their displeasure at their stripped skipper during yesterday's game at the San Siro with Icardi present in the stands. The message on their big banner read; "We don't want any mercenaries here". It was a strong message to not just to Icardi but Ivan Perisic as well.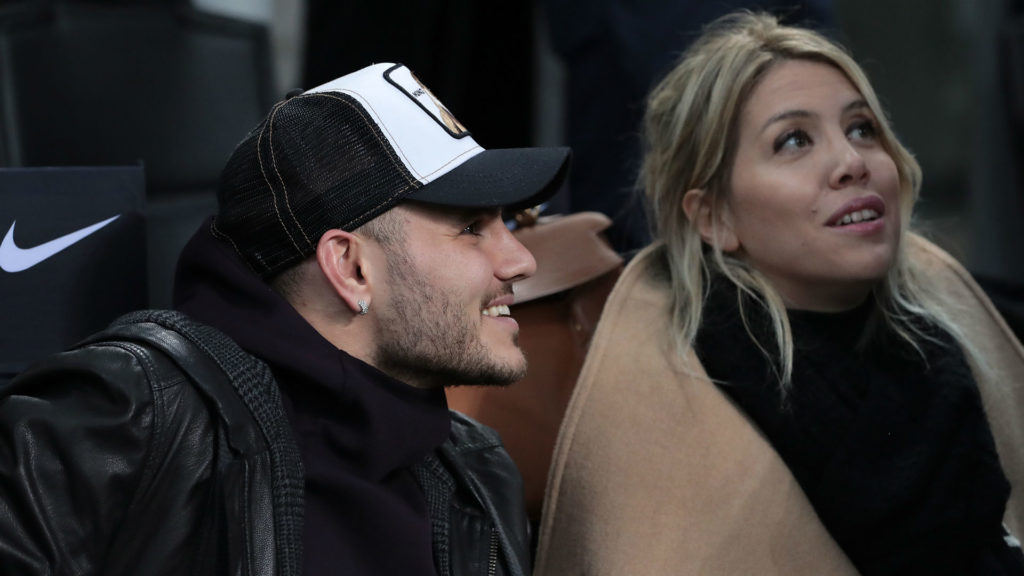 Where does Inter and Icardi go from here?
Both parties still claim they are open to negotiations. Mauro Icardi has no plans to leave Inter at the end of the season according to agent and wife Wanda Nara, who said the Nerazzurri forward is devastated after losing the captaincy. "Some say the armband is meaningless, but for Mauro it's like taking away a leg more than an arm. He wears that jersey with such pride and if there were decisions to be made in the past about money or love of the shirt, he always chooses the shirt. I had no warning at all. I am always in contact with Inter, I have them on speed dial, but I only found out about the decision to revoke his captaincy on Twitter. I had a three-hour meeting with people very high up in the club and they never told me anything about it. Mauro scored 120 goals with this jersey and when nobody believed, he was the first to pick up the ball and call everyone forward, because he believes in this team. We are a family of Interisti, whether he is on the field or not. Inter are my family, so when the incident happened with the rock, the first people I called were Inter. Mauro was asleep, as he had training in the afternoon, so I didn't know who else to call. We are here in Milan because of Inter."
The club might have taken the strong stand by stripping him off club's captaincy but the words from inside the boardroom states they are equally open to negotiate. However, Icardi has a clause in his contract €120m buyout to a foreign club in the summer. In the event, no club comes up with the goods, the shenanigans from his camp has to stop for proper negotiations to resume. Inter believe they still have the upper hand for one more summer at least considering his current deal doesn't expire till 2021. The Argentine striker is a quality Centre Forward but he has an attitude problem and is causing the Nerazzurri problems, as is his partner-agent Wanda Nara. Interested clubs will be studying the situation closely. It is not in doubt that in today's market, there aren't a lot of quality players at Mauro level in terms of age and technical abilities and returns but the fact they have to deal with his agent who doubles up as his wife means suitors are threading carefully.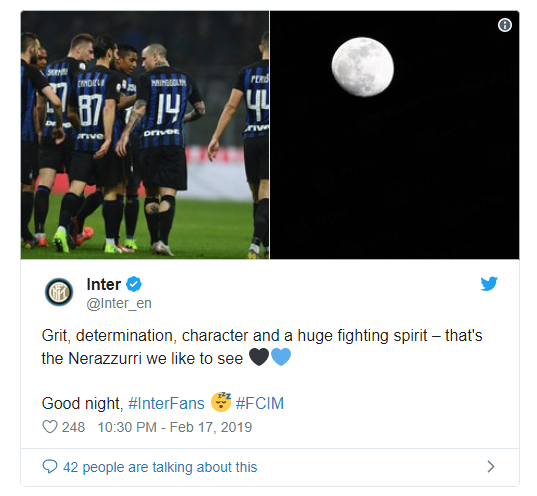 There is a saying: 'Behind every great man, there is a great woman' may well be a quote that Wanda Nara lives by, but few in Milan would agree right now. Mauro Icardi and his agent have been living out a soap opera of late and Inter have played a major role.
Inter will hope the Icardi situation does not distract the team as they target the Round of 16 place in the Europa League by finishing the job on Thursday when Rapid Wien in Milan.