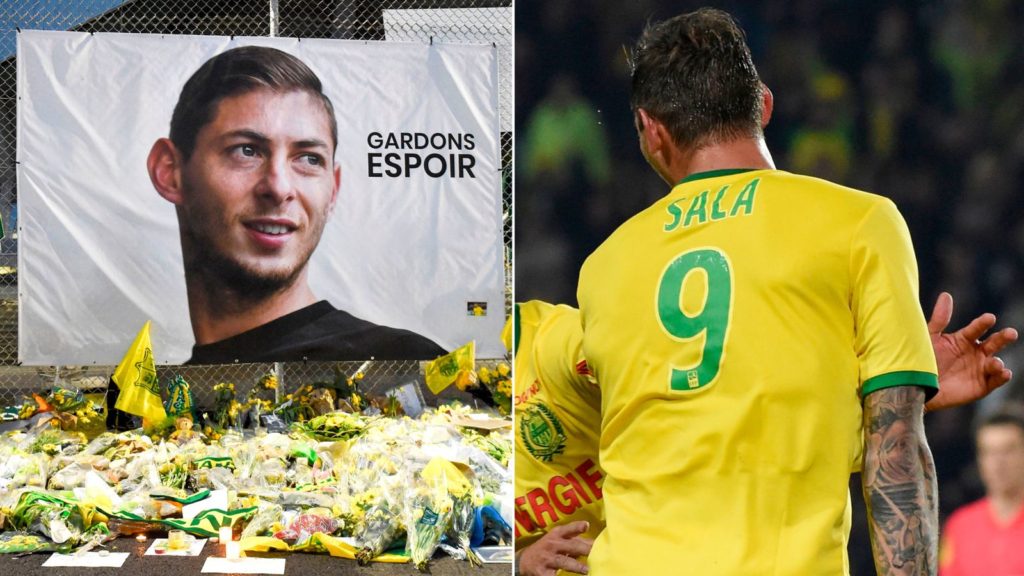 At moments like this, we are left with the realization that nothing matters more than life. Argentine-born Emiliano Sala was on his way to his new club to start a new adventure in his professional career when the aircraft taking him suddenly vanished off radar. The body recovered from the wreckage of the plane on the seabed confirmed everyone worst nightmare – Sala's body was brought out on Thursday night.
The Santa Fe region born striker began his professional career at Girondins Bordeaux before moving on loan to US Orléans, Chamois Niortais, Stade Malherbe Caen and Stade Malherbe Caen. He moved to Nantes on a permanent deal in 2015 making 120 appearances and scoring 42 goals for Les Canaris. The new Cardiff City striker was just rekindling his career under new Nantes coach Vahid Halilhodzic with his performances generating interest. The Bluubrids has seen enough to convince them and the Premier League club made a record move for him which is all in vain now.
Since the confirmation of his body and death, tributes have been pouring him for the instinctive striker. Some of them have been very emotional including one from Nathalie Boy de la Tour – The President of Ligue de Football Professionnel with his message to Sala family and friends.
"Personally, like so many other people, I have a heavy heart. Emiliano Sala embodied joie de vivre, politeness, generosity and simplicity. The hommage paid to Emiliano at the match between FC Nantes and Saint-Etienne showed how much the footballing world can pull together to honour one of their own. Cut to the quick, FC Nantes showed unwavering support to Emiliano's family and friends. At the same time, numerous players and authorities stepped up to answer the call to support the search missions to find the missing plane and give his family the answers they needed. This wave of solidarity, which surpassed the borders of our championship, showed how football can bring people together well beyond the confines of the pitch. This is football's essential power. Tonight and throughout the coming weekend, we will stand united to pay a final tribute to Emiliano before the matches kick off. In the name of French professional football, I would like to thank each and every one of you for the support you have shown to the family of Emiliano Sala, whose memory will remain forever etched in our hearts."
His first professional club Girondins Bordeaux penned their tribute to the reliable and resilient South American warrior.
"Emi, We don't have the words…. We still remember your face as a teenager who came from his native Argentina, always smiling but already displaying the determination that was your strength. At Haillan, you crossed every stage. You impressed your team-mates, coaches and everyone who had the fortune to stand alongside you. Because behind the footballer was hidden a beautiful person, a golden guy. You became a man, breaking through Orleans, Niort and Caen before leaving to Nantes, a club that welcomed you like a son. There, we saw you become an idol of the stadium, without jealousy, just pride with pride of seeing you succeed. At 28, you were going to discover the Premier League. Or rather, defenders there were going to discover you, the warrior of the penalty box. And just as in all the league in which you played, you were going to give them hell for 90 minutes each weekend. Wherever you are today, we hope that there is a ball and a pitch that awaits you so you can score for eternity".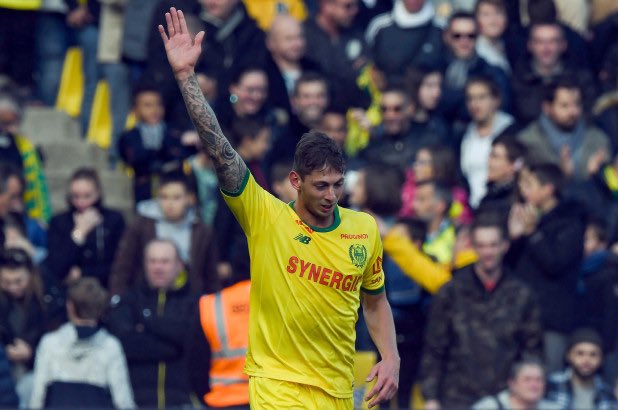 His former club Nantes plan to retire their No 9 shirt in honor of the footballer. Nantes Manager Vahid Halihodzic was in tears as he told reporters he had a "special relationship" with the striker. "He loved the club. He loved football. We will remember him forever," he said. "I have a lot of affection for my players as a coach. Working with him was a real pleasure. "I lived with him for three or four months and everybody loved him, they adored him. "I was a No 9. He was an extraordinary No 9."
Cardiff City manager Neil Warnock while paying tribute to him said: "He was a scruffy type of player that for me would score 10 to 15 goals every year at the top level and work hard as a team player – somebody who can do something special, but he was a really nice lad. "He wasn't a young kid. He was in his prime and knew he had things to prove. He'd been in a comfort zone in France. He was a little bit fearful of the challenge ahead but I think he knew he had to try to make that step." Warnock also praised the way football fans had responded to the tragedy. "When something like this happens it brings all the football family together. I think it shows that everybody is thinking on the same wave length."
These are difficult moment for Emiliano's family and friends; we can only wish him strength during these period. Thoughts, prayers and support goes out to David Ibbotson (the pilot) family; his body is still missing three weeks after the crash off Guernsey in the Channel.
Life is a journey.