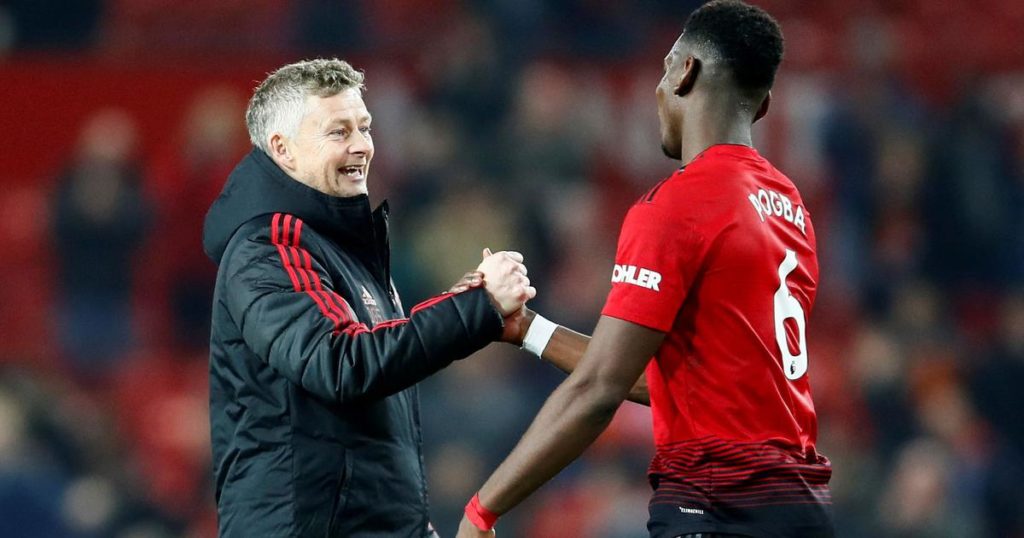 What has happened to the once touted midfield general? The 2013 Golden Boy Award winner who shone like a million stars in Turin winning four Serie A titles, two Coppa Italia and two Supercoppa Italiana including several individual awards – three time member of the Serie A Team of the year (2014-16), Serie A Top Assist-provider in the 2015-16 season and many more.
Pogba returned to his former club – Manchester United in August 2016 on a five-year contract for a then-record for highest football transfer fee at €105 million (£89.3 million) plus bonuses of €5 million, surpassing the former record holder Gareth Bale. It is incredible business for Juventus for a player they got on a free transfer but has the investment been worth its value for Manchester United? Such heavy outlay means huge pressure and expectation from fans and media. Pogba's arrival was meant to usher in a new Manchester United under Jose Mourinho but the issues are the club is way beyond one big name acquisition and that has seen the media beam their attention on him and in particular shield others. It has been an up and down three years for the French World Cup winner; he made 51 appearances in the competitions and scored nine goals including one in the Europa League final against Ajax to finish the season with two titles. If his first without a preseason was that promising, Manchester United fans were looking into the future with optimism. However, the following season was filled with criticism regarding a lack of discipline and for not fulfilling his defensive duties. Pogba's relationship with Mourinho soured in his second season but he was still a powerful force on his day. He proved that in the Manchester derby at the Etihad Stadium in 2018, when a magnificent Pogba display denied City the satisfaction of clinching the Premier League title against their rivals. Prior to the game City boss Pep Guardiola claimed he had been offered Pogba months earlier and that prompted a dramatic response. Pogba scored twice as he inspired a fightback from 2-0 down to win 3-2. Pogba and Mourinho had different ideas over how he should play and the first sign of disagreement was his first Manchester derby in September 2016. His display in a 2-1 defeat to City was particularly untidy as he struggled in an apparently defensive role. The early problems were put down to the settling-in process but Pogba's relationship with Mourinho clearly became strained as time went on. There was a heated debate on the touchline during a 2-0 defeat to Tottenham in January 2018 and the pair were said to be "barely on speaking terms" a couple of months later. This overshadowed Pogba's second season which, with only six goals, did not show the expected improvement. He was dropped for a crucial Champions League clash against Sevilla and another big game against Liverpool.
In the summer of 2018, Pogba was outstanding for France as they won the World Cup in 2018. He started the following season by scoring after just three minutes of the opener against Leicester. He was named vice-captain and it seemed he was ready to impose himself but that early promise evaporated in his post-match interview. "There are things I cannot say, otherwise I will get fined," he said, cryptically, about life at the club. A month later he was stripped of the captaincy and the strain was evident as he clashed with Mourinho in a training session filmed by TV, apparently over a social media post. Mourinho's departure sparked rejuvenation at the club and Pogba was one of the biggest beneficiaries scoring nine goals in 11 appearances. That rebirth didn't last for long and his sudden drop in form coupled with the team under Solskjaer saw them fall short considerably at the end of the season. Pogba was singled out for criticism by some fans; he was verbally abused and became involved in an argument with some individuals during United's lap of honor.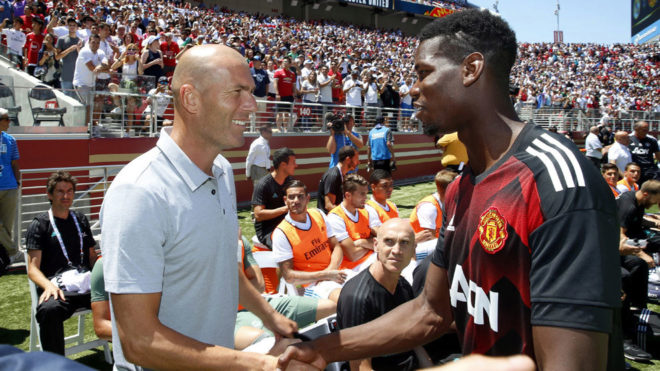 Pogba's club career has so far been a tale of two sides. The prodigy whose career was accelerating positively in Turin wearing the Bianconeri stripes, learning from some of the best (Pirlo, Vidal) in the business and a club record transfer that has shown only glimpses of his footballing qualities but has frustrated in equal measure due to inconsistency. The French World Cup winner chose to return to Manchester United after competing one his best footballing season (2015-16) and was flourishing under Max Allegri. We would never know what would have happened if Pogba stayed in Turin, build on his blossoming partnership with Paolo Dybala that produced a combined 21 assists rather than stormed off to earn more money at a side that was never entirely convinced.
Ole Gunnar is saddled with the responsibility of getting the best of out the Manchester United's most expensive signing but in this moment, the once highly rated midfield general career looks to have stalled in Manchester but could be resuscitated either by the Norwegian or at a new club with interest from Real Madrid and Juventus.