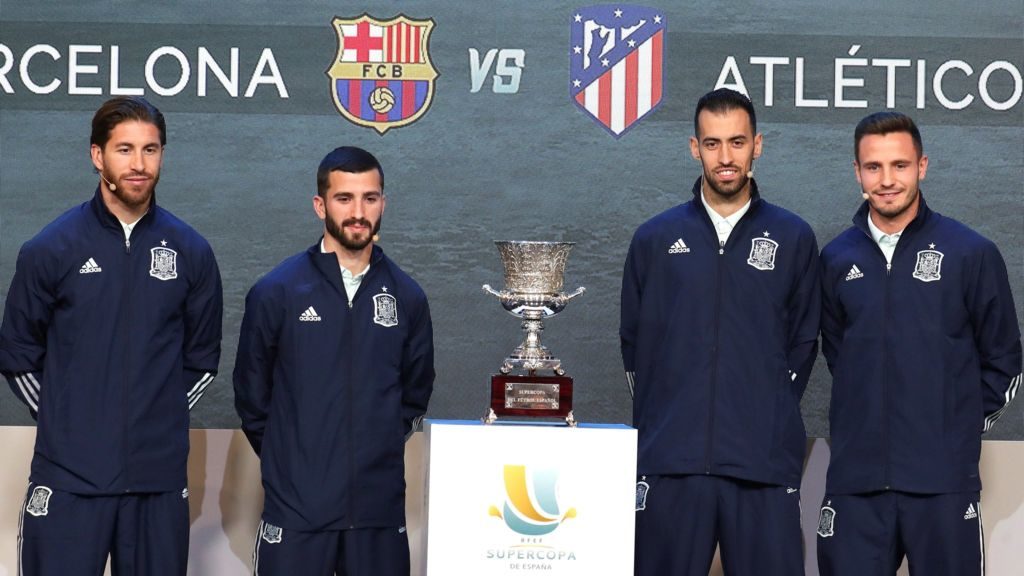 The 36th edition of the annual Spanish Super Cup – Supercopa de España is taking a different dimension at least for the next three seasons. The competition was previously played as a two-legged final until 2017 was turned into a one-leg final staged in Tangier, Morocco. With this new innovation, it is now a four-team affair and has moved to the Middle East for this season and the next two editions.
The Spanish Super Cup tournament will be played in Saudi Arabia in January 2020. The four-team event features Barcelona, Real Madrid, Atletico Madrid and Valencia at the 62,000-capacity King Abdullah Sports City stadium in Jeddah.
How did the participants qualify? Barcelona are through courtesy of being Spanish league champions in 2018-19 season while Valencia were 2019 Copa del Rey winners. Atletico Madrid and Real Madrid are amongst the contenders thanks to their rankings in the 2018-19 season; Atletico finished second while Real finished third. Barcelona will be making their 23rd appearance in the Super Cup and for Real Madrid, it is their 15th. Atletico Madrid and Valencia will compete in their sixth and fourth appearances respectively in this competition.
There are three matches in this competition; the semi-final round will be played on 08 and 09 January 2020, and the final will be held on 12 January and there will not be a third-place game. Valencia and Real Madrid lock horns in the first semis while Barcelona square up against Atletico Madrid for the second.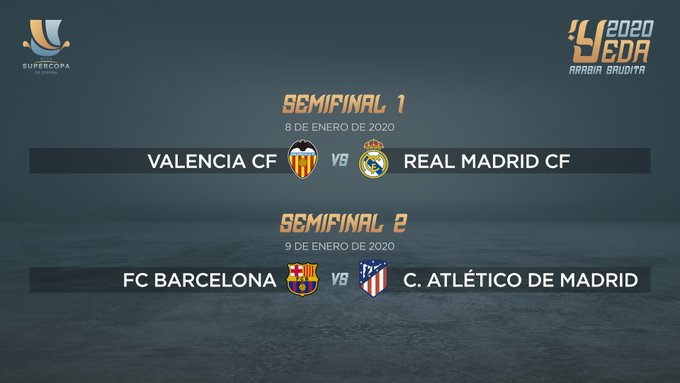 Despite the four clubs involved expressing their happiness with the arrangements for the competition, one is unsatisfied by the current distribution of prize money. It is reported by Spanish newspaper ABC that the federation would earn between £29-£34m a year from the three-year deal.
The competition has had its critics even before a football is kicked in Jeddah. A Spanish government official, Maria Jose Reinda – Spain's acting junior minister for sport is one of those not in support as well as the country's top-flight league organizers – LaLiga. Many are unimpressed by the Spanish football federation, RFEF, allowing Saudi Arabia to continue its 'sportswashing' campaign and take attention away from its human rights abuses in exchange for cash.
Our focus is on the exciting football in prospects – a potential El Clasico final at the King Abdullah Stadium in Jeddah awaits us in the new year. We shall bring you previews on the semi-final and final of the 2019-20 Supercopa de España. Stay tuned !