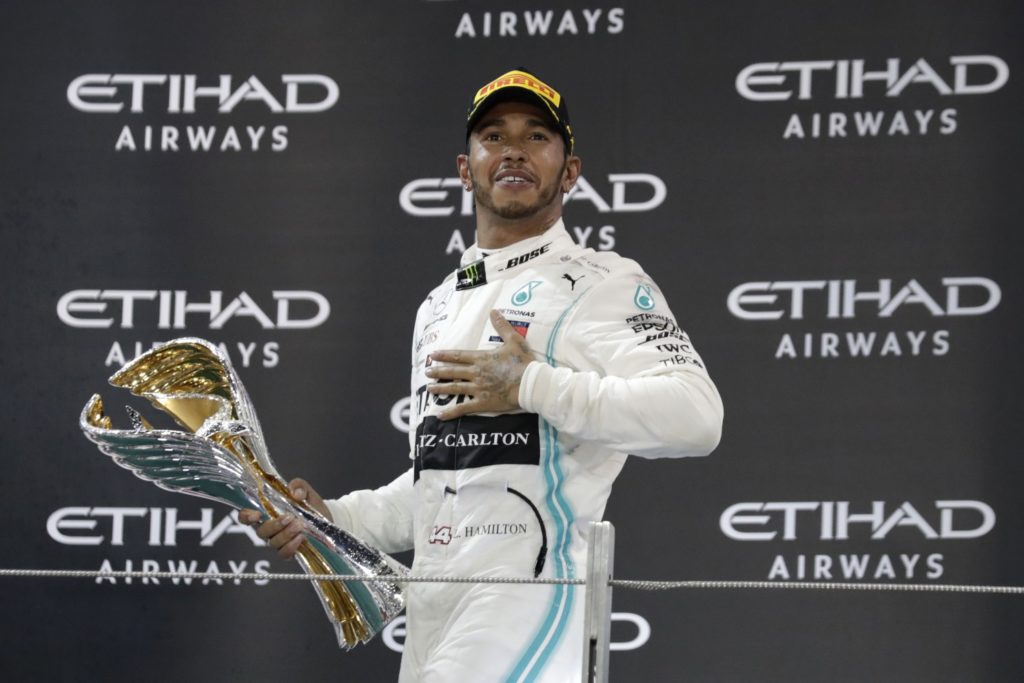 World champion, Lewis Hamilton ended 2019 with a dominant victory in the Abu Dhabi Grand Prix, a fitting end to possibly the most impressive season of his career. The Mercedes driver won 11 races and his sixth championship in a season where the Silver Arrows made an impressive start to the season winning the first couple of races.
In Abu Dhabi, the English man led the way from pole position and cruised off into the distance, untroubled by anyone behind. Hamilton's run from pole to the flag was a piece of execution as he exhibited all year. Having opened a gap from the off he did not relinquish it to complete his 11th win this season, equaling his own record. He stood on the podium alongside Max Verstappen in second and Charles Leclerc in third – a lineup of what is hoped to be the protagonists in the championship next year.
It has been a year and championship for Hamilton to cherish but as we look into the future, what are the next set of contests for the world champion?
The Stevenage-born driver joined Mercedes in 2013 and has one more year left on his contract with speculation gathering pace that he might like to end his career with Ferrari – the pinnacle of any F1 driver's career is to drive the Maranello car. Hamilton has not denied meetings with Ferrari chairman, John Elkann but nothing is definite or decided in sport. On Mercedes part, team principal, Toto Wolff, admitted he had assessed there was a 25% chance of the Englishman leaving. He said it was not a given Hamilton would re-sign with them. "I would rate it at 75%," he said when asked for a percentage of the chances of the Englishman staying. "I hope that our relationship continues but there is a 25% chance we are not in control of. A sports team is not static. It is dynamic. That means there is always going to be change."
Hamilton's victory in Abu Dhabi was his 11th of the 21 races that have been held this season, and equals his previous best performance – in 2014 and 2018. It also moves his career total to 84 wins, just seven behind the all-time record held by Michael Schumacher. With the Briton's current performance, it is only a matter of time for him to exceed Schumacher's win tally and match the German all-time record of seven world championships.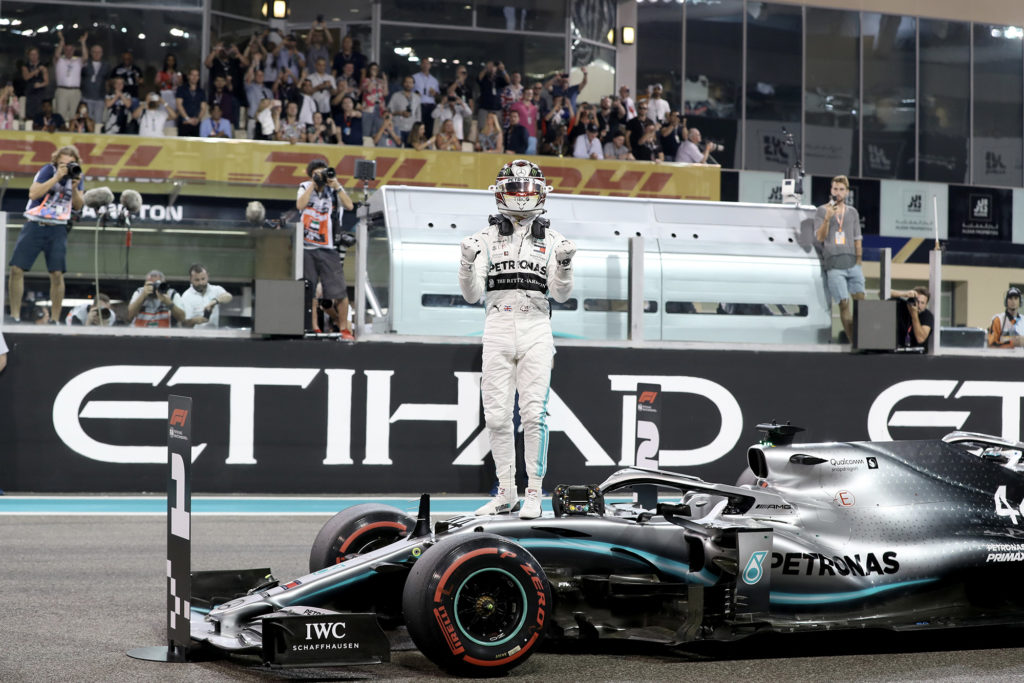 Can Hamilton overtake Schumacher in 2020? Lewis has shown over his career that he is the best driver of his generation with his driving prowess and calculated application of team strategy. He is one who is motivated by challenges and with the legendary accomplishments lined up for him to grab, he doesn't need extra motivation to fuel ambition for the next F1 season.
In the meantime, Congratulations to Lewis Hamilton, 2019 worthy and deserved Formula One champion!