Nigeria's largest and oldest fixed odds lotto Baba Ijebu has been available online for a while. The Baba Ijebu lotto has been taking bets since the 1970s, paying out thousands of players on a daily basis.
You can play Baba Ijebu lotto by going to babaijebu.ng and clicking on the Lotto tab at the top of the home page.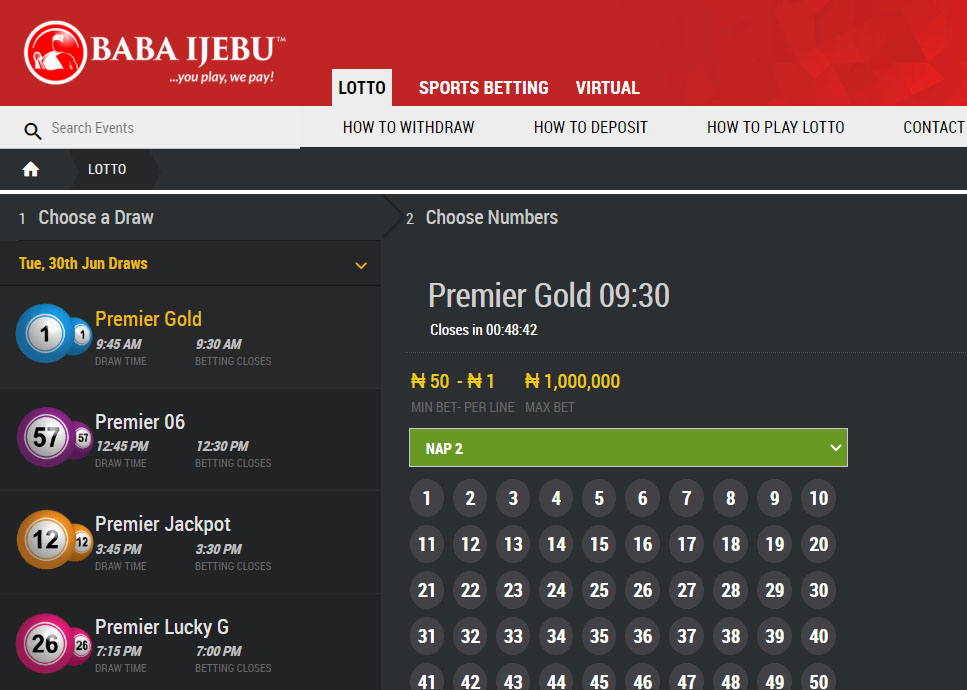 Once you have selected your numbers, you then choose which draw you would like to take part in. We have 6 draws every day from Monday to Saturday at 9.45am, 12.45pm, 3.45pm, 7.30pm and 10.45pm. On Sundays we have 4 draws at 12.45pm, 3.45pm, 7.30pm and 10.45pm.
Baba Ijebu is renowned as being the safest lotto to play in Nigeria, paying out its customers in a fast, timely and accurate manner.
The Baba Ijebu motto is clear for all to see, 'You Play, We Pay'!
NAP2 Lotto Game
NAP2 is the most popular game played by Baba Ijebu lotto customers on a daily basis.
NAP2 involves selecting two numbers from a pool of 1-90. If your numbers are drawn out in the draw you choose from, you are paid out on your stake times by a multiple of 240!
For example, if you stake 100 Naira and play the NAP2 and pick two numbers that come out in the draw, you win 24,000 Naira!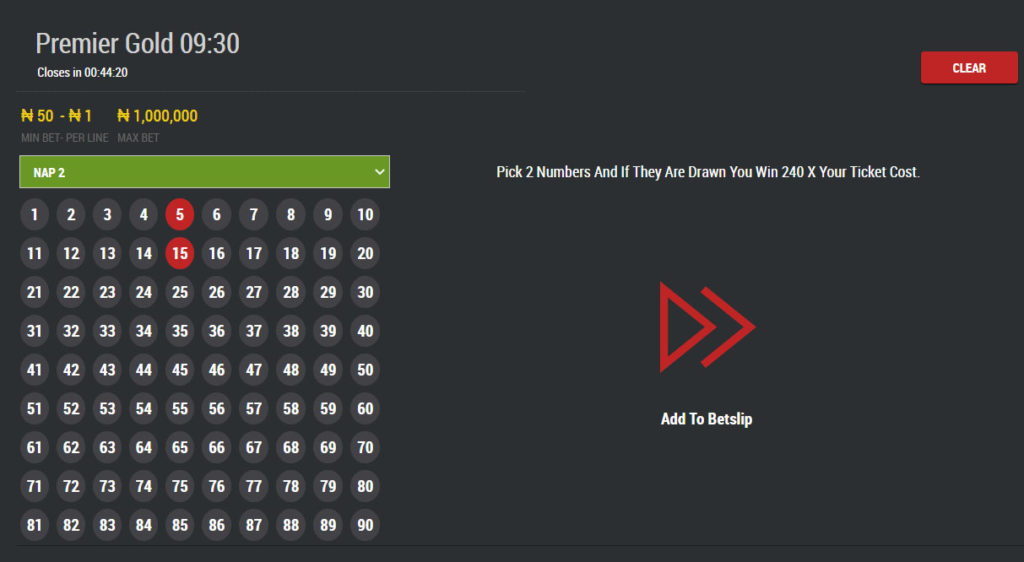 Other Lotto Games
Aside from NAP games, you can also play PERM games, where you have the chance to pick 2-10 numbers from the pool of 1-90 numbers drawn out, perming together several lines to increase your chances of winning.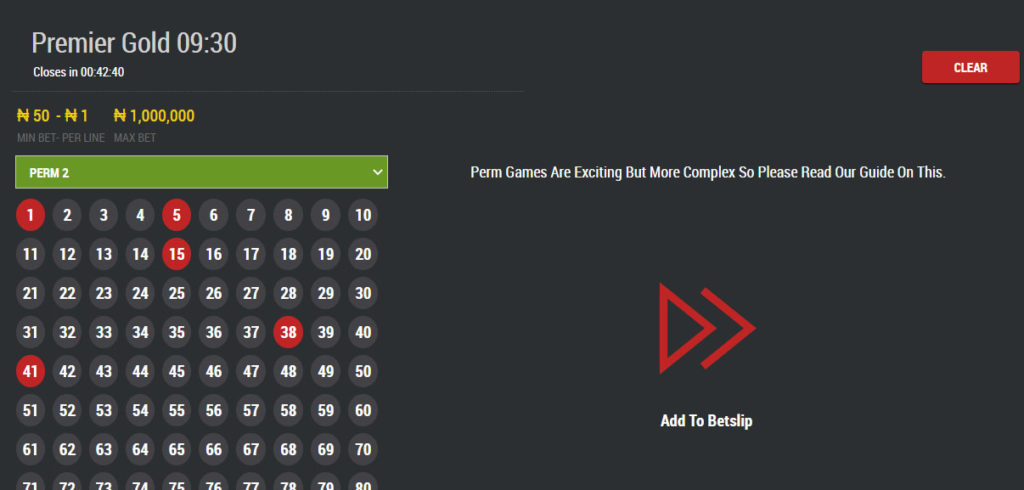 See A list of Baba Ijebu Games
Each Baba Ijebu draw takes place at the Premier Lotto head office in Lagos. Each draw is conducted by a Director of Premier Lotto, with the five numbers drawn from the available pool of 1-90 balls, declared as the winning numbers for that specific draw. You can check results for all Baba Ijebu games on our Baba Ijebu Lotto Result page.
The online lotto can be played by visiting babaijebu.ng on your mobile or computer. The online website is owned by the parent company of Baba Ijebu, Premier Lotto. You will be able to take part in each draw, as well as place bets on sports.
If you are a customer of MTN or Airtel, you can also play Baba Ijebu Lotto using your airtime credit by Dialing *755#
How to Play Baba Ijebu on Airtel