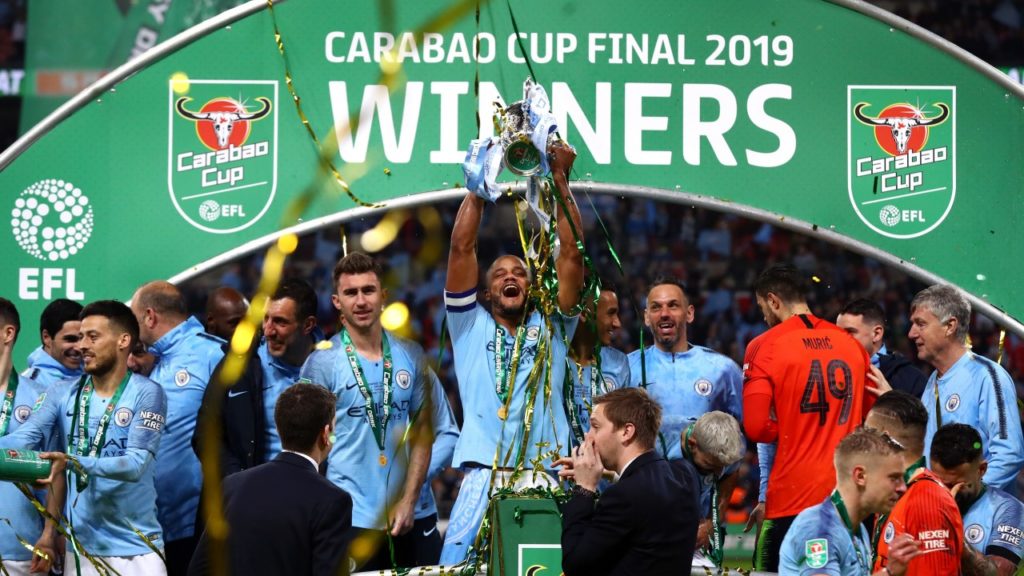 Impossible is just a big word thrown around by small men who find it easier to live in the world they've been given than to explore the power they have to change it. Impossible is not a fact. It is an opinion. Impossible is not a declaration. It's a dare. Impossible is potential. Impossible is temporary. Impossible is nothing….. This is an Adidas brand campaign.
I strongly presume this message must be somewhere, stamped on the wall inside Pep Guardiola's office at Etihad campus – Manchester City training ground. He is known as a perfectionist, a through-in-through football man who is obsessed with the game and how it should be played. Some of his ideology was picked up from the legendary Johann Cruyff. When asked if they can achieve the unprecedented quadruple, Pep Guardiola replied: "Ask me at the end of April [about quadruple] and I will answer you. I want to congratulate the players and staff for being here at this stage. I am already satisfied. I know for the people it will be a big failure if we don't win three or four titles, so I'm sorry! Now we are going to fight every game after the international break."
Manchester City are on a historic run, one many have dared to dream about. Maybe teams have found it easier to compete for one or two titles, focus and win them rather than explore the possibilities of winning it all. Manchester United won the treble in 1999, Liverpool won a treble in 2001 as well but in England and France where there is a possibility of winning four titles, this has not been achieve by any team yet. City won the League Cup in February; they have progressed to the semi-finals of the FA Cup (the only domestic title Guardiola has not won in England). The Citizens are in the quarter finals of the Champions League and have been drawn against an English opposition yet again in Tottenham Hotspur. Liverpool are back at the top of the Premier League but have played a game more so the quadruple dream is not out of place.
Let's analyze City's chances in the competitions they are still in the hunt for. The Premier League champions got away with two goals at the Liberty stadium on Saturday in the quarter-finals of the FA Cup. Perhaps with VAR, Cameron Carter-Vickers adjudged trip on Raheem Sterling in the penalty area would not have stood and Aguero's penalty which hit the post before rebounding in off Nordfeldt for an own goal would be non-existence. Likewise Sergio Aguero's controversial winner with replays showing the Argentine striker was marginally offside. Like the saying goes, Champions make their own luck.. City got lucky on Saturday; they would look back to the Swansea game should they go all the way. Brighton Hove & Albion is the next opponent in the semis. Make what you think of it.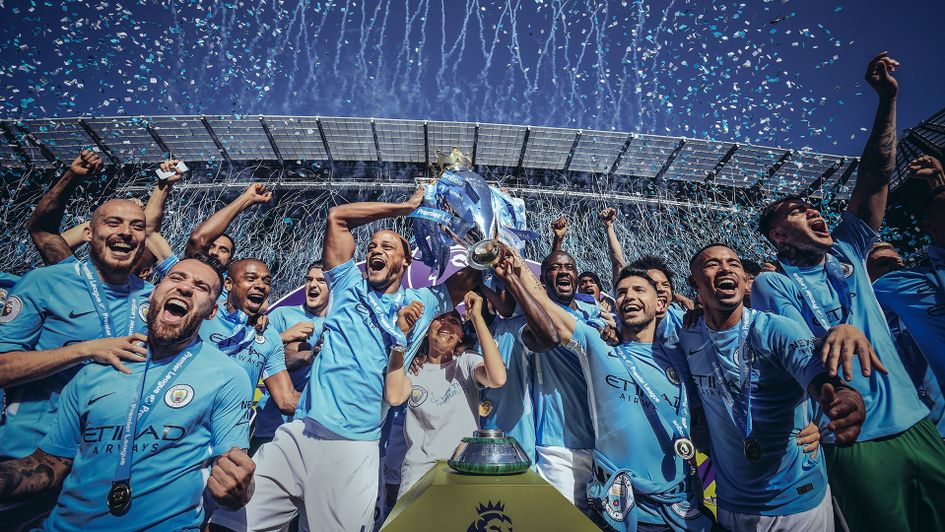 Tottenham Hotspur have a chance of making it to the last four of the UEFA Champions League for the first time but they have to overcome Manchester City in the two legged affair in April. Mauricio Pochettino's team has dropped a level lately in their performance. Their title ambition is gone and are now caught in the top four race with other contenders but their Champions League Round of 16 performance over 2013 finalist – Borussia Dortmund proves Spurs will be no pushover. It is the only realistic competition they are competing in and can draw inspiration from Liverpool's solid run of 2017-18 campaign in the same competition. Can they knock City out? Jury is still out on that.
The bread and butter of every team is league football. At the end of January, Liverpool looked quite comfortable but their run of form in February saw their decent lead evaporate and we find ourselves with a title race that might go down to the wire. Liverpool are on top now but City have a game in hand. The Reds are still in the Champions League so their attention will be divided across both competitions. In the title race, City have a slight edge in my opinion because they have won league titles in recent times including last season while Jurgen Klopp's team are looking for their first in 29 years. Could nerves set in as we approach the finish line? Quite possible but then, Liverpool boss, the German tactician has been down this road. He is a winner; winning the Bundesliga back-to-back ahead of Bayern Munich in 2011 and 12. The heat is on; both teams have tricky fixtures and it would be interesting to see who manages it better.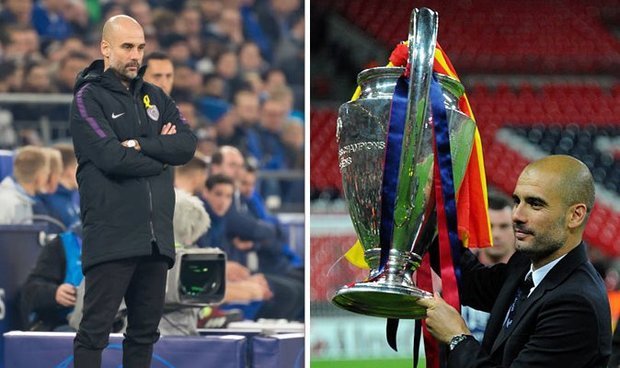 Bernardo Silva believes Manchester City can win quadruple after Saturday comeback against Swansea. He has been one of the standout performers for City this campaign and such conviction must be the feeling within the dressing room. For now, City have one in the bag as they chase three more.
Can they dare? Is Impossible truly nothing? The Citizens have two months to prove that Impossible is just a big word thrown around by those who find it easier to live in the world they've been given than to explore the power they have to change it.