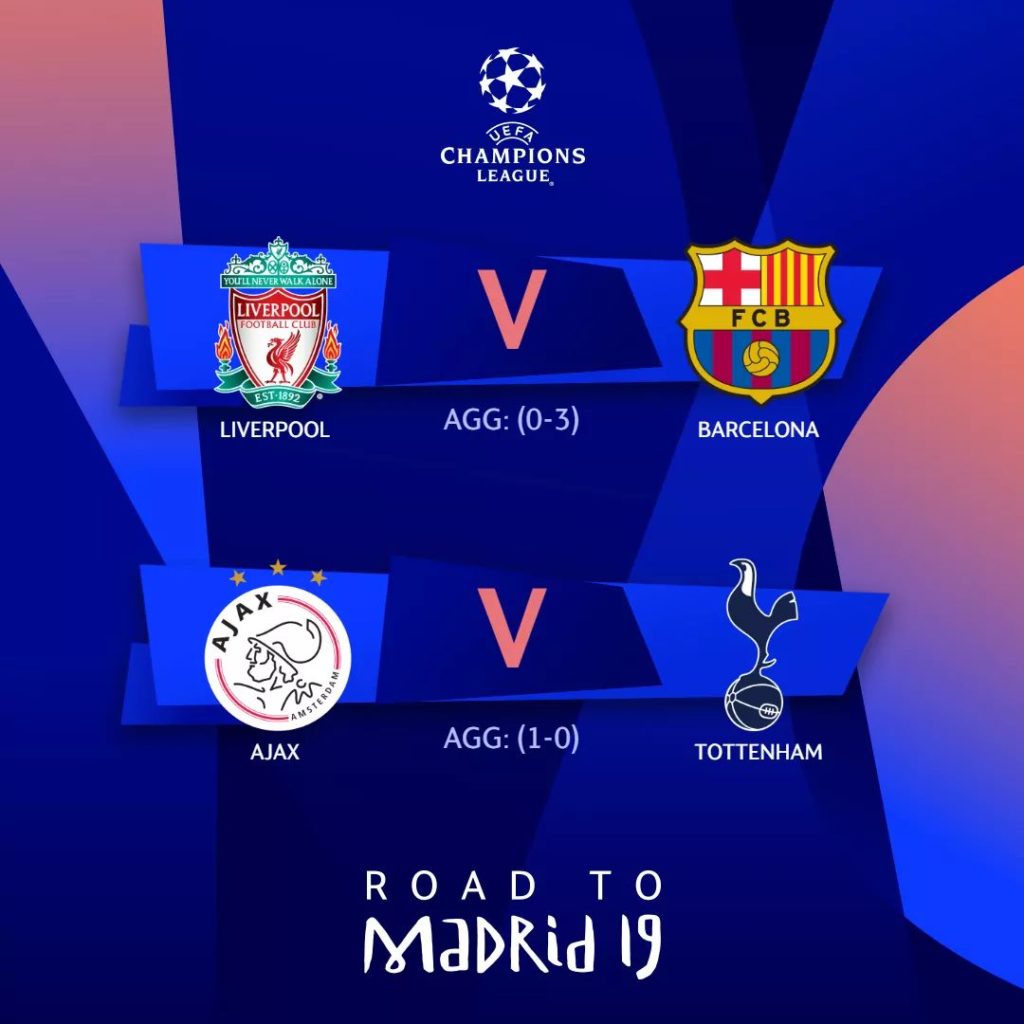 We are likely down to 180 minutes of football across two days for the 2019 UEFA Champions League finalists taking place at Estadio Wanda Metropolitano to emerge. Four-time winners – Ajax AFC took a positive step towards another final by securing a narrow victory away from home against English side – Tottenham Hotspur. Both teams face each other again at the Johan Cryuff Arena on Wednesday night. Lionel Messi obsession of winning this competition is fuelling his and his team ambition. The Barca skipper produced a master class performance last week to leave Liverpool needing an extraordinary night at Anfield if they aim to play successive finals. You can call it a reunion of sort; several players from Tottenham Hotspur and Barcelona would be returning to their old stomping grounds. Christian Eriksen, Toby Alderweireld, Jan Vertonghen and Davidson Sanchez are all former Ajax players who will be returning to their former home while Luis Suarez and Philippe Coutinho will make their first return to Anfield since their respective moves to Catalonia.
Here is our preview of the second legs of the semi-finals.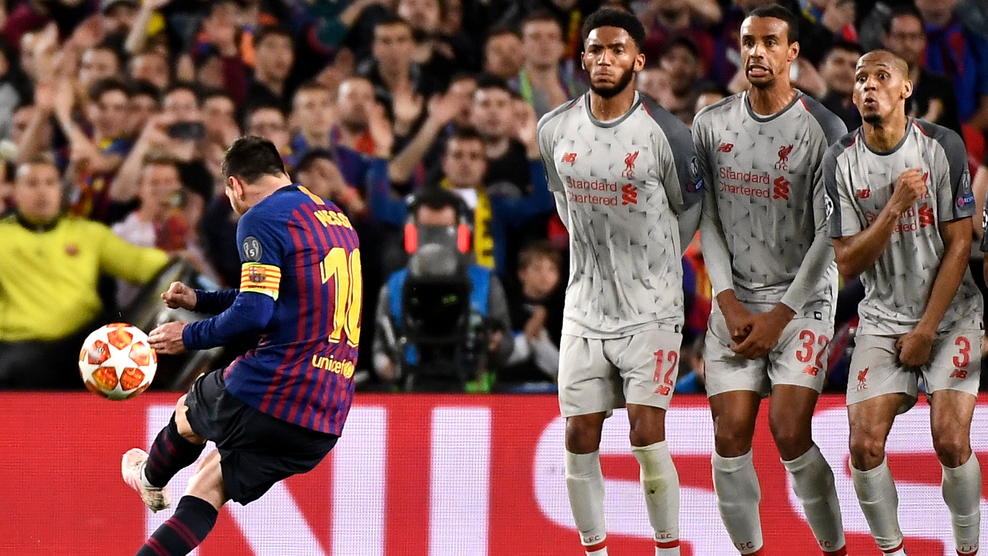 LIVERPOOL v BARCELONA – TUE. 07 MAY 2019, 20.00HRS
View Game & Bet
If you don't score in football, you don't win. Liverpool must have learnt from last week's game at the Camp Nou that only goals win you games. Ernesto Valverde's approach and game management was must commended with his pragmatic style of overcoming Liverpool's high energetic pressing game. The Reds looked value for money and were much comfortable than most visitors at the Camp Nou but got stung whenever Barcelona swamped forward. The Reds must be ruing their missed opportunity as they have it all to do to turn around a three goal deficit at home without two members of their attacking trident. Both Roberto Firmino and Mo Salah have been ruled out of this second leg in a game that could be end up being a formality game depending on what Jurgen Klopp has off his sleeves. The two former Liverpool players – Suarez and Coutinho are not likely to get warm reception at Anfield on a night where friendship would be set aside for 90 minutes or more.
VERDICT – Jurgen Klopp is demanding for perfection from his team as they aim for Mission Impossible 7. The Reds are already without two important players in attack plus the fact they had to fight so hard to win at Newcastle on Saturday compared to Barcelona who gave rest to virtually every key player ahead of this game. In addition, the Spanish champions have won on their last two visits to Merseyside and therefore we are not ruling out a third. The Anfield crowd will provide an electric atmosphere for the home team, however, a lack of quality replacement means Barca should seal their place in the final regardless of whatever is thrown at them. Messi and co will not lose at Anfield.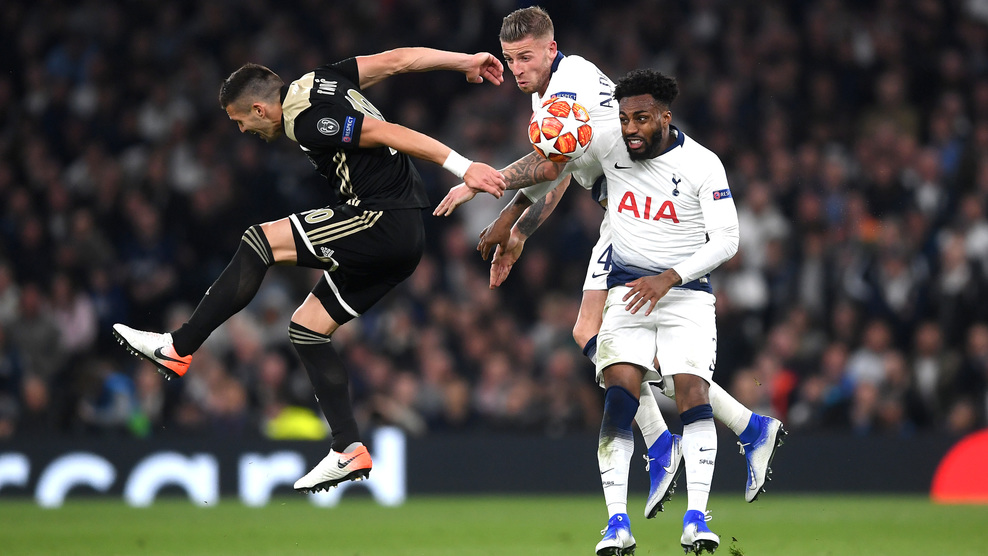 AJAX AFC v TOTTENHAM HOTSPUR – WED. 08 MAY 2019, 20.00HRS
View Game & Bet
Erik ten Hag's team can no longer been regarded as underdogs having gone to some of the most intimidating grounds around Europe and secure victories that has kept them rolling. Ajax added the new Tottenham stadium to the list of conquered grounds in their impressive run in this historic Champions League campaign. Tottenham have Hueng-Min Son back from suspension but it appears Mauricio Pochettino's team is running on empty. The English club has lost four of their last five matches in all competitions compared to their host who have won the last five including the first leg of this tie and a cup final against Willem II on Sunday. de Godenzonen have lost once in 17 matches in this competition since they began their journey in July 2018 and would stop at nothing to booking their place in the finals.
VERDICT – Spurs manager – Mauricio Pochettino is still optimistic about his team's chances. He believes they only need to depend on themselves to reach the finals. The Lily Whites would require a special performance to outclass this confident Ajax team. The Dutch team know this a huge opportunity for them and would seize the moment. Son's return should boost Tottenham's attack for the most important game in the club's history. To dare is to dream but can Spurs dare and dream at the Johan Cryuff Arena? Ajax have enough to secure the result that would see them secure a Champions League final spot since 1996.
This wraps us the second leg Semi-finals preview. You can win big by predicting in the money spinning competition by visiting our Sports shop Babaijebu.ng for mouthwatering offers for all these UCL matches.