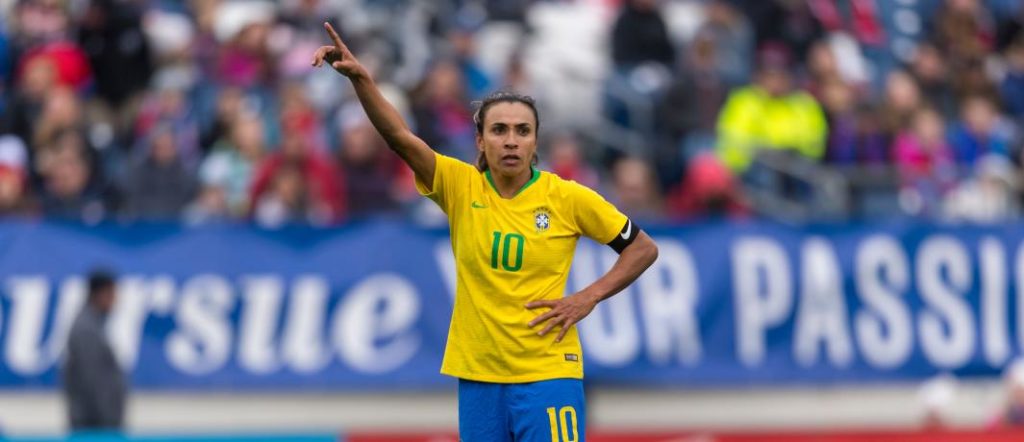 "Women can do anything men can do, and do it in 5 inch heels". This is a famous quote from an American shoe designer, Brian Atwood. Six-time world player of the year and the Female Canaries captain, Marta Vieira da Silva scored her 17th FIFA World Cup finals goal last night at Stade du Hainat in Valenciennes to overtake Germany's Miroslav Klose career tally of 16.
The 33 year old record breaker is now the most prolific World Cup scorer in history. She is the only footballer in both genders to score at five different World Cup editions. "The feeling is a joyful one, definitely, not only for breaking the record but for being able to represent women in doing so," the veteran attacker said.
Marta is generally considered a contender for the best female footballer of all time; she is often regarded as the best female player of all time and was given the nickname "Pelé in skirts" by Pelé himself. She has been named FIFA World Player of the Year six times, five of them being consecutive, from 2006 and 2010, and the latest one coming in 2018.
In spite of her personal honors at the international stage, Marta has suffered her fair share of heartbreaks in the game too. She led Brazil to the 2007 FIFA Women's World Cup final but lost to Germany. She was a member of the Brazilian national teams that won the silver medal at the 2004 and 2008 Summer Olympics.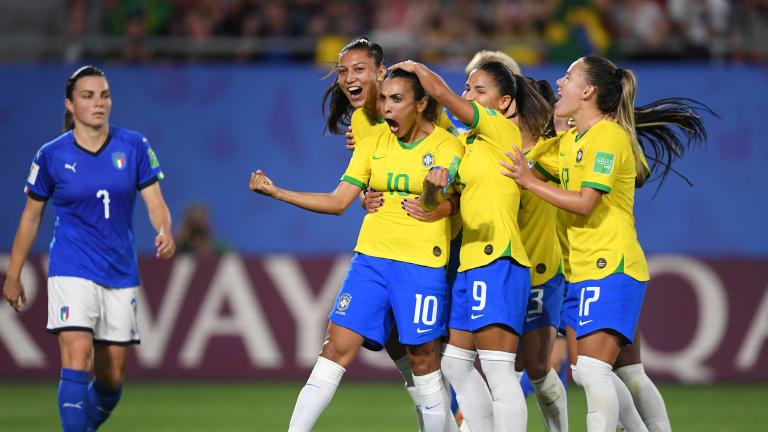 The Brazilian superstar could have a hard time winning the grand prize this year, based on the evidence offered by the unusually tough Group C. Brazil finished third in the group, finishing with two wins and six points in a very difficult and setting up an extremely difficult round of 16 match against one of the group winners, quite probably hosts France, or Germany.
Marta will lead Brazil when they face either France in Le Havre on June 23 or Germany in Grenoble on June 22 depending on the outcome of the pending final group matches of Group E and F in the ongoing 2019 FIFA Women World Cup. Whatever happens in Le Havre or Grenoble, Marta has inscribed her name in gold in the biggest football competition ever. She might be able to add a few more goals in the round of 16 but right now, congratulations are in order. Congrats Marta!