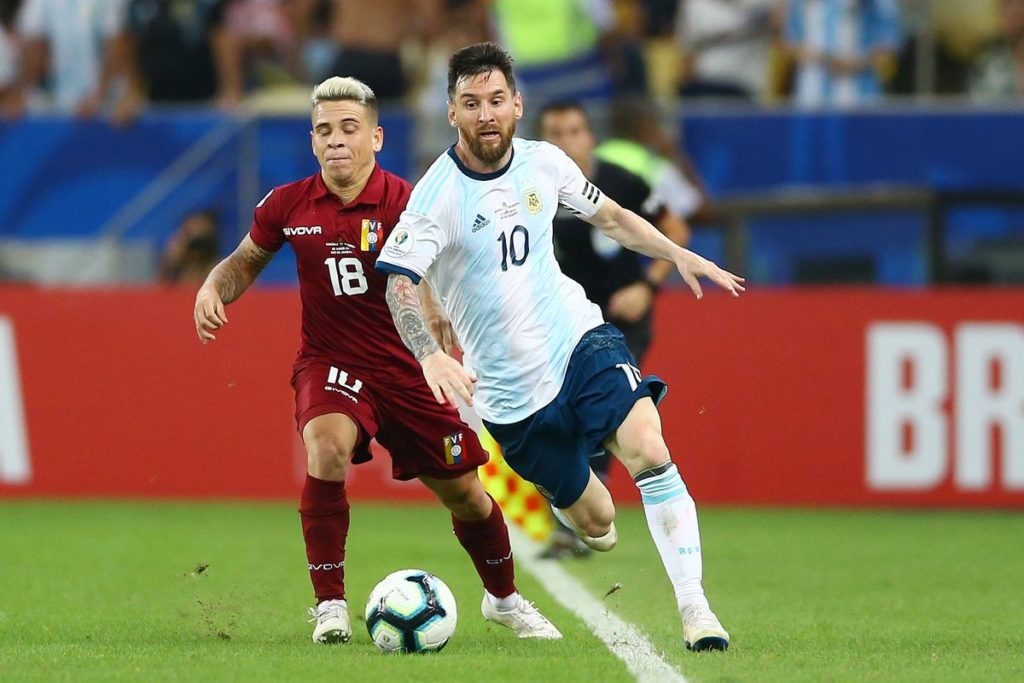 We are down to the final four nations at this tournament and there is possibility of an Argentina, Chile third consecutive final is still in prospect in Brazil. Host, Brazil are still in the hunt for their first continental title since 2007 as well as keeping alive the host to win ambition. However, the Seleção have a major hurdle to cross at Belo Horizonte, the same venue where they suffered huge humiliation five years ago when they hosted the FIFA World Cup. Will lightning strike on the same spot again? On the other side, can Peru dim La Roja lights finally? Chile appear to find their way in Copa América, they are one match and victory away from another place in the finals.
Here is our preview of the semifinals.
BRAZIL v ARGENTINA – WED. 03 JULY 2019, 01.30HRS
View Game & Bet
Brazil appears to be handling the pressure and expectation of their home crowd in this competition. The Canarinhos have not been spectacular but are getting the job done so far. This semi-final has more to it than securing a place in the finals; they are facing an old adversary they would look to conquer at all cost. In addition, banishing the memories of 2014 FIFA World Cup against Germany and redeeming lost pride must be on the minds of Seleção. With two straight wins and a place in the last four, Argentina might just be peaking at the right moment in the tournament. They kept two clean sheets in the process as La Albiceleste eye a third successive final in the Copa América but have Brazil in their way. Argentina manager, Lionel Scaloni has finally figured out that building a unit is stronger than a one-man-army. The world awaits a classic game between two arch-rivals.
VERDICT – The last time Argentina beat Brazil in a competitive game was in 2005. Brazil have won eight of the last 12 meetings and are yet to concede a goal in this tournament so far. Tite's team hasn't been stellar but look are more balanced team than Argentina. However, any team that has Lionel Messi in its ranks has an x-factor. The Argentine skipper is a difference maker but this might just be out of his reach. We expect a close fought contest in Belo Horizonte but Brazil are slight favorites to progress.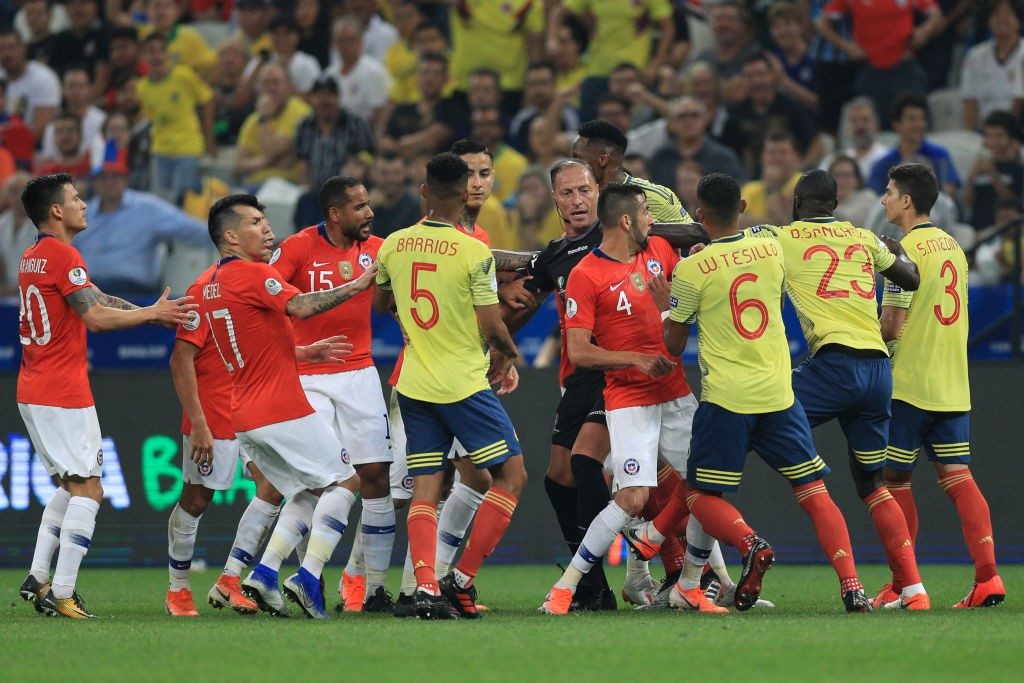 CHILE v PERU – THUR. 04 JULY 2019, 01.30HRS
View Game & Bet
Both teams took out major contenders in the tournament and certainly will be brimming with confidence ahead of this clash in Porto Alegre. Peru knocked out Uruguay while Chile got the better of Colombia as they press on towards another Copa América final. Chile deserve credit for what they have managed to pull off in Brazil so far, most of La Roja stars seem to be hitting the tail end of their career and this tournament was supposed to be a transitional one. However, the old guards have continued to impress and seem to have a bit more life in them as they eye another final. Copa América has always produced a surprise team or two and this edition package is Peru. La Blanquirroja have been difficult to read; drew Venezuela then beat Bolivia before getting thumped heavily by Brazil in the group phase. They pushed Uruguay all the way in quarterfinal and will target another major scalp against Chile.
VERDICT – Chile have won 12 of their last 14 meetings against Peru including 2-1 victory in 2015 Copa América. This excellent head-to-head record gives La Roja the edge but this is a battle for a place in the finals so it might not be straightforward. Peru have performed remarkably well in the last four outings despite only winning one game in normal time at this summer's tournament. The last five meetings between the two teams have seen at least three goals scored, so expect another entertaining game here. Chile are favorites in Porto Alegre.
It is a wrap on our previews of the semi-finals at the 2019 Copa América. The stakes are getting higher in this competition so you need to keep playing while winning…. Predict and win big by visiting our Sports shop Babaijebu.ng for mouthwatering offers in the 46th edition of the Copa América tournament.